There are at least 4,500 BrandSource locations nationwide that you can access. BrandSource is recognized as a place dedicated to sales and customer service. In addition, its purchasing power is shared by the company's $19 billion stores.
As a result, customers can access the lowest prices daily. With the BrandSource credit card, you can access buy now plans tailored to your needs and pay for them later.
How do I make payments with the BrandSource credit card?
The first step is to create your BrandSource account to make transactions with your credit card. When you log in, you will see the welcome page and look for the "register your card" option, which you will find under the red login button.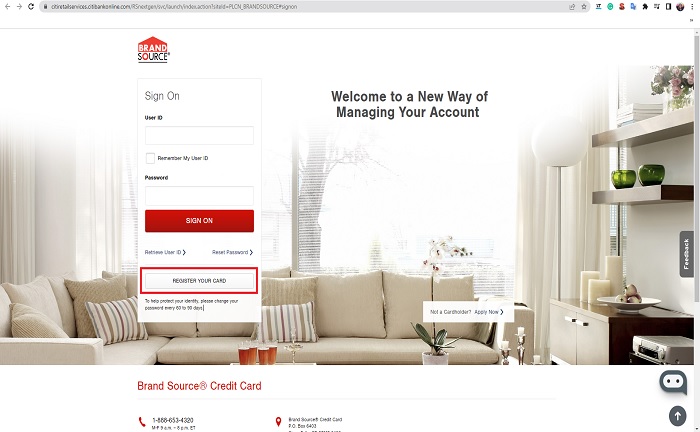 The next page will be the "let's get started" screen, where you must enter your credit card information. Be sure to add your credit card number properly to avoid problems with the registration.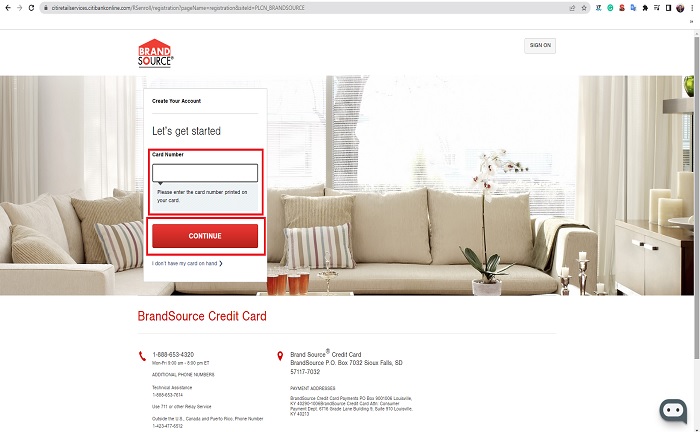 Once you confirm that all the information is correct, you can click on "continue" and follow the instructions to complete all the account setup. To ensure you have done everything correctly, you will receive an email with the registration confirmation.
Now, for payments, you must log in with the username and password created with the previous steps, and once inside, follow each platform's instructions to make your payments with a BrandSource credit card.
Security is paramount for them; that's why you will receive reminders to change your password every 60 or 90 days.
How to pay the BrandSource credit card?
The BrandSource credit card works like any other; everything you consume must be paid on time to avoid generating debts and affecting your credit history. To keep up with your payments, you can use some of the following alternatives:
Payments by mail
One of the traditional ways to keep up with your credit card payments is through the mail. You can send your checks and make credit card payments at two addresses.
You may mail payment to P.O. Box 9001006 Louisville, KY 40290 – 1006 or Attn: Consumer Payments Department 6716 Grade Lane Building 9, Suite 910 Louisville, KY 40213. The mail option is not recommended because payments may be delayed and cause the debt to become past due.
On the other hand, you should be sure to add all the information correctly on the envelope or check to be sent to avoid returns that delay payment.
Payments by telephone
can make BrandSource credit card inquiries and payments by calling 1 – 888 – 653 – 4320 Monday through Friday from 9:00 am to 8:00 pm.
Is this credit card cost-effective?
With the BrandSource credit card, you have shopping benefits and special financing for installment payments, so you enjoy simpler ways to budget. It's also a way to access promotional savings and a credit line dedicated just to you.
It is a card with a higher than expected APR at 29.49%, ranking above the national average. If you make late payments, you will face a $40 penalty. To be approved for the card, you must have a credit score above 650.
How do I apply for a credit card?
To apply and get your BrandSource credit card, you need to access the brand's online page and click on "credit card" in the top menu. It will display several options, and you must click "apply online."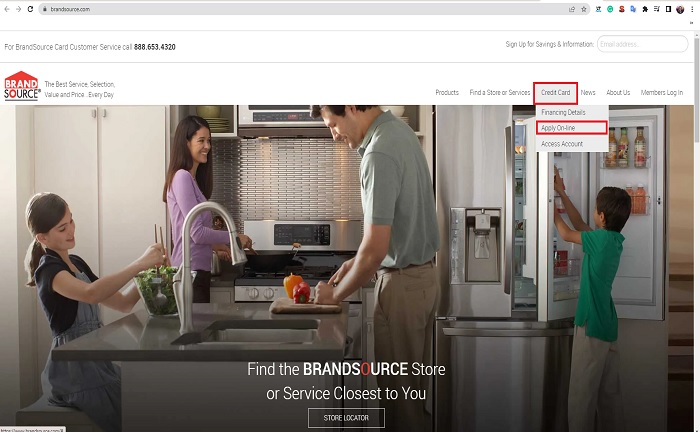 A new tab will open with a form that you must fill out with your personal and financial information to review your information. The company usually asks for basic information such as social security number, annual income, and address.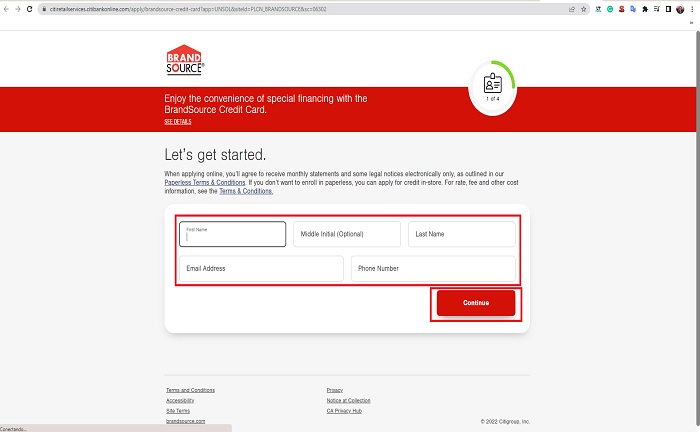 When you confirm that all the information is correct, you can click on "Continue," and will send the application. Remember that access to the credit card requires at least a 650 credit score.
In a matter of minutes, you will receive an answer about your application, and you will know whether it has been approved or not. If approved, you will have to wait the corresponding business days to receive the card at the address you added.
Was this Content Helpful?