Cash App, a popular mobile payment platform, offers its users the possibility to get a physical card that allows them to conveniently make purchases and withdraw money when needed.
As with other platforms, the first thing you have to do is create an account and have a positive balance on it.
Although Cash App also works by adding your own debit or credit cards, having a card from this application is an option that can get you out of trouble if you lose the others. Here we explain how to get it for free!
Types of Cash App Cards and their uses
Cash App offers different types of cards to suit their user's needs. Here are the two main ones:
Cash App Visa Card
This is Cash App's main card, issued in partnership with Visa. With this card, users can make purchases at physical and online shops, as well as withdraw cash at ATMs. Millions of merchants worldwide accept the Cash App Visa card, making it a convenient option for everyday transactions.
Cash App Cash Card
In addition to the Visa card, they also offer the Cash App Cash Card. This card is personalized and allows users to add their name and signature on the front.
The Cash Card works similarly to the Visa card but also allows users to design it with custom colors and drawings, making it a more fun and personalized option.
How to get a new Cash App card
If you are already a Cash App user and want to get a new card, you can request it for free, and the process is quite simple. Just follow these steps:
STEP 1: Open the app: Log in to your Cash App account from the app on your mobile device.
STEP 2: Tap the "Cash Card" tab: On the app's main screen, you will see different tabs at the bottom. Tap the "Cash Card" tab to access the card settings.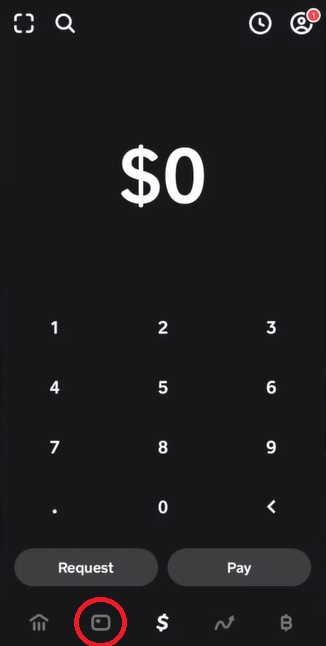 STEP 3: Select "Get Free Cash Card": Scroll down the screen, and you will find the option "Get a new card". Tap this option to start the application process for the new card.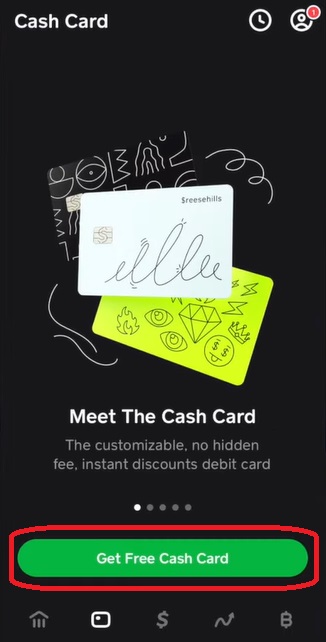 STEP 4: Customize your card (optional): If you are applying for the Cash Card, you will have the option to customize the design. You can choose from different colors and add customized designs. If you prefer the Cash App Visa card, this step is not necessary.
STEP 5: Confirm your address: Cash App will ask you to confirm your shipping address to ensure the new card arrives correctly. Be sure to provide the correct and complete address.
STEP 6: Review details and confirm: Before finalizing the request, carefully review the card details and shipping address. Once you are sure that everything is correct, tap the "Confirm" button to complete the request.
Frequently Asked Questions about Cash App Cards
How to delete Cash App history?
Unfortunately, it is currently not possible to delete transaction history in the Cash App. The platform does not offer a native option to completely delete the history individually or in its entirety.
The only option to "get rid" of the history is to delete your account completely.
Remember that, being under federal regulations, Cash App must be transparent with the movements that are made in the application, so it cannot allow you to delete the history.
Is Cash App a Prepaid Card?
No, Cash App is not a prepaid card. It is a mobile app that allows users to send and receive money. However, you have the option to apply for a physical card called a "Cash Card" that is linked to the funds in the account (the one that we mention in this article).
In this case, the Cash Card functions as a regular debit card and is backed by the VISA payment network.
If I Lock my Cash App Card, can I still receive money?
Yes, if you block your Cash App Cash Card, you can still receive money in your account.
Blocking it simply prevents specific transactions from being made with the physical card. While you will not be able to use the blocked card to make purchases or cash withdrawals, you will still be able to receive money into your account through transfers or payments from other users.
Also, it does not affect your account balance, and you can unblock the card at any time if you decide to use it again.
---
Other articles that may help you:
Requirements to obtain a Cash App card
While the requirements may vary, below are the general criteria you must meet:
Be of legal age:

You must be at least 18 years old to be eligible to apply for a Cash App card.

Reside in the United States:

Cash App is currently only available to users residing in the United States.

Identity verification:

To comply with security and fraud prevention regulations, you may be required to complete the identity verification process by providing your full name, date of birth and Social Security number.

Have a Cash App account:

You must have an active account to apply for a card. If you do not have it, you can download the app and create it for free.
Cases in which you can get a Cash App card
Damaged or lost card
If your current Cash App card is damaged or lost, you can request a new card to replace it. It is important to note that there may be fees associated with issuing a replacement card.
Card upgrade
Suppose you have a previous Cash App card and wish to upgrade to the Cash App Visa or another personalized Cash Card. In that case, you can apply for a new card by following the steps above.
Additional card
Cash App allows users to have up to two active cards per account. If you wish to apply for an additional card, you can do so if you meet the requirements.
References