Hospitality has been one of the hardest-hit sectors during the pandemic. Many establishments have implemented timeshares to increase sales, but this investment may not always be a good idea.
Wyndham, one of the largest hotel chains there is, offers the possibility of contracting a timeshare property, promising the fulfillment of personal dreams. However, this illusion ends with the recession period, when the trouble could begin.
What is "Wyndham Cares"?
The program offered by the lodging chain, called "Wyndham Cares", claims that one of its central values is to take care of its guests (hence its name). However, it is a marketing strategy applied by the company to collect payments until the property is resold.
The Wyndham Cares program makes you think there's no risk involved since they assure you that you will get your money back with this investment, although the reality is that you will still be charged monthly for the accommodation. Several months, even years, can go by without a new buyer showing up, and you will continue to pay Wyndham the monthly fee during all that time.
How does the Wyndham Cares program work?
As mentioned earlier, timeshares are used to make money on the monthly payments of customers, who are promised an economic improvement thanks to these investments in premium locations, where the user can stay at any time of the year, even though you will have to pay for the whole year!
These hotel companies charge their clients maintenance fees for an undetermined period. Still, many real estate agents forget to comment on how difficult it is to cancel the program after applying for it and the program's longevity up until the recession period, making it "ideal" for any investor.
Wyndham Cares aims to make timeshare cancellation easier, as it is complicated to carry out this process without lawyers. This program helps owners find prospective buyers, manage their properties, find timeshare resales, and other strategies to terminate the contract. For this purpose, an exit strategy is provided to clients at no additional cost.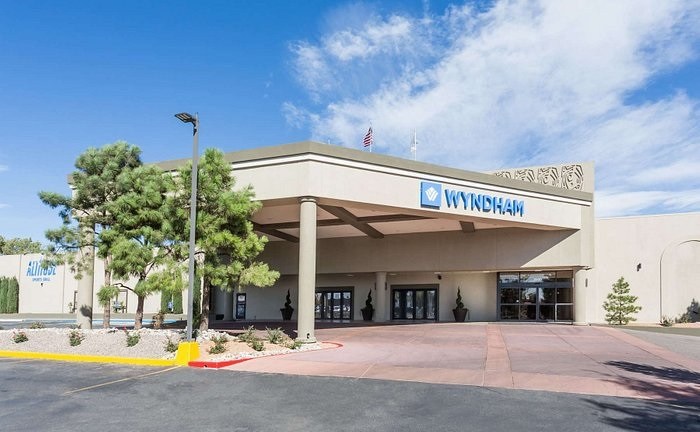 What is the Wyndham timeshare cancellation date?
The contract's timeshare cancellation date appears on the document, either at the end or beginning, and can vary from 3 days to 2 weeks, depending on the company.
If you've only been an owner for a short period of time, then it will take less effort for you to have to cancel the contract. If this is your case and you have only been an owner for a couple of days, contact a Wyndham customer service advisor or salesperson as soon as possible so that they can take care of it immediately. The phone number is next to the address on the contract.
Contact Wyndham Cares: From Monday to Friday, 9 a.m. to 8 p.m. (ET). Tel: 866-434-9046.
Discuss the situation with the agent and be firm when requesting cancellation of the Wyndham timeshare, as they will do everything possible to change your mind. After dealing with the worker's unsuccessful attempts to convince you to continue investing, they will request a cancellation letter, which should have the following information:
A timely and detailed explanation of the request to cancel the Wyndham timeshare contract.
Name and address of the property.
Contract number.
Date of issuance of the letter.
Signature of the requestor.
Once you have completed the cancellation letter, mail it as soon as possible to the address on the contract you have signed. Please make a copy of the letter since it is always better to be cautious and to have proof in case of any inconvenience.
How to cancel a Wyndham timeshare?
With inflation, the price of a timeshare is subject to change. Studies estimate that a timeshare costs around $21,000, not counting the additional maintenance fees (approximately $725).
These amounts make it increasingly challenging to maintain a timeshare contract with Wyndham, so many clients are looking to end theirs.
How to cancel a Wyndham timeshare online?
If the recession period has passed (up to 2 weeks) and you still haven't canceled the contract, don't worry, you can do it, but we warn you that you will have to be very patient.
Oh, and don't forget to be polite with the employees, as the cancellation of the timeshare contract depends on them, and if they deny your request, you will have to hire a lawyer.
Remember that customer service agents will hold you back or pressure you to find another timeshare owner to replace you. Whether this takes days, weeks, months, or even years, you will still be charged maintenance fees and payments.
To cancel a Wyndham timeshare online, follow these steps:
Gather all information and documents about your contract and other paperwork that can be used to cancel the timeshare.
Go to the official Wyndham Club website by clicking here.
Go to the "Ask and answer" section.
Enter your situation in the customer service chat.
A representative will attend to your request and ask you for a cancellation letter, which we've already explained.
In case this method does not work, which is very likely to happen, you will need to contact a lawyer, as Wyndham will constantly pressure you to resell the property and find a third party to carry out this transaction, which is one of the reasons why we ask you to be "patient".
Canceling the timeshare contract with a lawyer
If you have tried to cancel the timeshare contract by all means but haven't been successful, the best thing to do is to hire a lawyer to advise you until you get the Wyndham timeshare cancellation.
Many lawyers advertise on networks and can help you with the matter. Several of them provide you with the first consultation free of charge. Thanks to the timeshare exit strategy that the lawyer devises, you can free yourself from this liability.
There are timeshare lawyers who can help you understand the laws and your rights under the timeshare contract and give you legal advice. If you wish to file a lawsuit against the company, they will be in charge of analyzing the possibilities. If there is a cause, legal action can be taken after discussing it with the company.
Depending on the hotel, they may accept a negotiation to avoid legal action. Still, it is always better to be advised by a lawyer since a client without experience in law could be harmed if they do not have the necessary advice.
References