Operating digitally to handle payments and money transfers is part of our daily lives. We are seeing more and more options that claim to offer benefits and, above all, a secure way to make online transactions.
Undoubtedly, Apple Pay is one of the most used in the United States and the rest of North America. But do you know how to ensure an online transaction in Apple Pay? Here is the answer and a series of recommendations to make the process as secure as possible.
Is Apple Pay a reliable payment app?
It is one of the safest and most trusted digital payment methods today. It allows you to make online and in-store purchases through any Apple device. The payment platform uses an advanced security system that protects your data, seeking to prevent possible fraud.
Of course, if you want to be 100% secure, you can use VPN hide your IP. It is a method for online transactions on Apple Pay to be completely protected.
Some features make Apple Pay a reliable payment app. One of them is its strong encryption technology. It protects your card data and the transaction itself. For example, when you add a card to the app, the information is encrypted and stored in a secure area of your mobile device. In addition to this, we can highlight the following:
Apple Pay has a two-factor authentication system, widely used on platforms like PayPal and WhatsApp. This means that you need to confirm the transaction using a verification code to the registered phone number or, failing that, email. What this does is add an extra layer of protection to your transactions.
Apple's payment app uses tokenization to safeguard your card details during transactions. What happens is that the card details are replaced with a unique token that is used to process the transaction and thus securely endorse it.
On the other hand, Apple Pay uses biometric authentication, either Touch ID or Face ID, to authorize online transactions. Only you can approve them using your biometric data (fingerprint is one of the most used).
Finally, Apple Pay's fraud protection system detects fraud in time. If the app thinks a transaction is suspicious, it may ask you to verify the data to approve or reject it.
With all this in mind, there is no doubt that the payment platform is secure. However, always try to keep an eye on your Apple device and account. Usually, check the transactions. Before accepting a payment, verify that the data is correct. These are good practices that will also keep your information safe.
Secure your online transactions in Apple Pay with a VPN
A widely used alternative is to VPN hide your IP. This way, you will prevent your personal data from falling into the hands of potential hackers. A VPN network gives you extra protection for your transactions in Apple Pay and other similar payment platforms.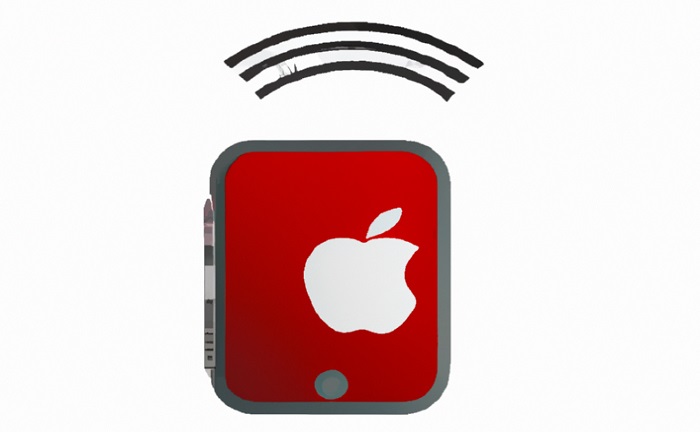 If you are interested in learning how to use a VPN to safeguard your online transactions on Apple Pay, here are some steps to follow:
Choose a trusted VPN provider. You can choose some that offer strong encryption and have a fast connection. A widely used one is VeePN. It shields your browsing and the Internet, among other benefits.
Once you have chosen the provider, install the VPN app on your device. Warning: download it from its official website or Apple Store to avoid any malicious app or fake download.
Connect to a VPN server. Select a local server or one close to your location for fast browsing speed. Once you have made the connection, your Internet connection will be encrypted.
Open Apple Pay and add a credit or debit card.
Proceed with the online transaction. While connected to the VPN, start the transaction through the business's website or app. Apple Pay will use your card information to generate the payment. That's it! You can also change your Apple Pay password monthly. In this way, you will have completed the transaction securely.
Other ways to protect your online transactions in Apple Pay
You can use a Wi-Fi network; ideally, it should be secure. Ideally, it should require a password to be used. That is, a personal one, not one open to the public. These are usually very vulnerable.
One way to protect your transactions in Apple Pay is by activating two-factor authentication in the app. As mentioned above, it is a measure that provides an additional layer of security. It is recommended that you have the feature enabled from the start.
Important tip: never share your passwords with anyone. Always check the transaction data before accepting it. You never know if a number might be incorrect. For example, check that the amount is correct.
Ensure you have automatic updates enabled on your Apple device so that security patches are updated once released. If you follow each of these tips, your online transactions in Apple Pay will be secure.
Will Apple Pay refund money if I get scammed?
Unfortunately, the company is not responsible and will not refund you if you are a scam victim of Apple Pay. However, users of banked cards may be able to recover the money that was stolen from other users.
If you suffered such an incident with a payment made from Apple Pay with your Visa or Mastercard, contact the franchise as soon as possible.