Boasting a team of seasoned and committed professionals, Global Capital Partners Fund LLC is devoted to providing exceptional service to its clients. The firm upholds a stringent approach to risk management while taking pride in offering innovative financing solutions. This enables its clients to realize their financial objectives promptly and efficiently.
The firm's investment strategy encompasses a variety of sectors, such as real estate, energy, and infrastructure. Its investment methodology is tailored to pinpoint opportunities that offer high returns with low risk, emphasizing providing flexible and efficient financing solutions.
What is Global Capital Partners Fund LLC and what is it for
Global Capital Partners Fund LLC is a distinguished private investment firm specializing in structured finance and equity lending solutions. Their primary purpose is to offer tailored financing options to a diverse clientele, including businesses and individuals. They strive to achieve consistent and attractive returns for their valued investors through meticulous asset management and a diversified portfolio approach.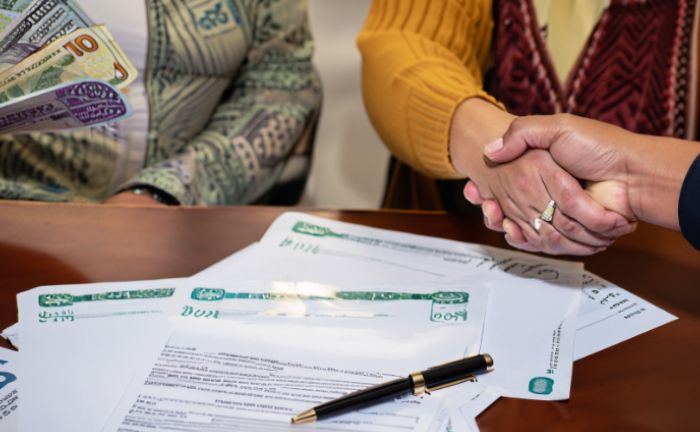 Established in 1982, Global Capital Partners Fund LLC has seen substantial growth in its operational size and scope. With its headquarters in New York, the firm has broadened its global footprint, extending its operations across multiple regions, including North America, Europe, and Asia.
Operating on a global scale, the company is renowned for its innovative approach to investment management. Their team of highly skilled professionals combines deep market knowledge with a keen understanding of individual requirements, enabling them to devise strategies that align with each client's unique goals.
Financial solutions offered by Global Capital Partners Fund LLC
Global Capital Partners Fund LLC delivers various services to its clients, adeptly resolving acquisition and loan financing issues across diverse business sectors. Here is a summary of the services they extend to their partners, tailored to their specific financing requirements.
| | |
| --- | --- |
| Commercial Lending | Acquisition Financing |
| Asset-Based Lending | Development Sites |
| Bridge Financing | Hospitality |
| Commercial Real Estate Financing | Land Development |
| Construction Financing | Loan Application |
| Mezzanine Financing | Multi-Family Commercial |
| Mortgage Lending | Warehouse |
| Permanent Financing | |
| Private Lending | |
| Structured Joint Venture Financing | |
Where can I find Global Capital Partners Fund LLC near me?
If you want to find a Global Capital Partners office near you, you should verify that you live in a state or city where the company has its branches and usually operates. These locations are as follows:
Colorado
Florida
Georgia
Illinois
Indiana
Iowa
Calgary
Edmonton
Toronto
Vancouver
Maryland
Michigan
Minnesota
Missouri
Nevada
New Jersey
North Carolina
Ohio
Pennsylvania
South Carolina
Tennessee
Texas
Utah
Virginia
Washington
Wisconsin
Why choose Global Capital Partners Fund LLC?
Global Capital Partners Fund LLC uses a variety of investment strategies to maximize return opportunities for its investors. Some of the critical methods used by the fund include:
Investment in growth companies: the fund invests in companies that have sustainable growth potential and leadership in their respective markets. These companies may be small or medium-sized but must have strong potential for long-term expansion and growth.
Geographic Diversification: Global Capital Partners Fund LLC invests in companies from different industries and geographies to minimize risk and maximize return opportunities. The fund invests in companies in the United States, Latin America, Europe, and Asia.
Technology Investing: The fund is focused on identifying and investing in emerging technology companies that have the potential to change the way certain businesses are conducted or solve specific problems.
Infrastructure investment: Global Capital Partners Fund LLC also invests in infrastructure projects, such as renewable energy, transportation, and telecommunications, which have great potential for long-term growth and returns.
Global Capital Partners Fund LLC has a broad and diverse view of the markets or sectors it focuses on. The fund invests in companies in different sectors, including:
Technology: the fund supports emerging and leading technology companies in their respective markets, such as software, hardware, internet, and cloud services.
Services: the funding finances services corporations with sustainable growth potential, such as consulting, education, health, and wellness services.
Industry: the fund subsidizes companies with bearable expansion possibilities, like manufacturing, construction, mining, and materials.
Retail: invests in firms that have sustainable growth potential, such as distribution, retail, and e-commerce.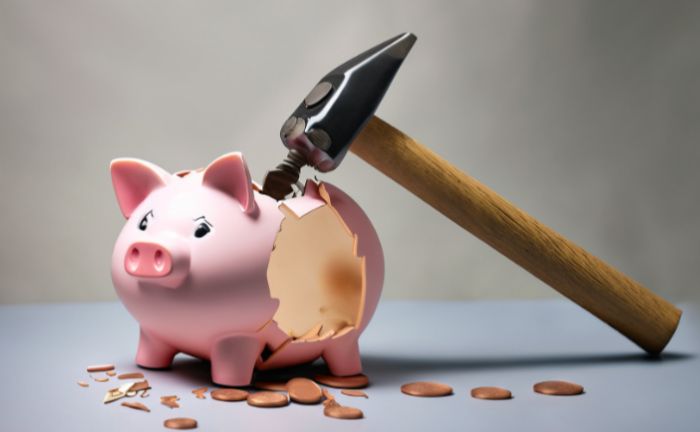 Global Capital Partners Fund LLC Reviews
Global Capital Partners Fund, a hard money lender with over 30 years of experience, specializes in commercial loans, construction lines of credit, fix & flip, and more. They offer a range of loan types and provide funding from $500,000 to $50 million nationwide.
The company has received mixed reviews, with some clients praising their professionalism and expertise, especially in the real estate sector, while others have criticized their customer service. Let's see some customers' reviews based on their experiences.
Positive reviews
Global Capital Partners Fund LLC has received positive client reviews, citing various aspects that set the company apart. On the one side, the company's excellent customer service, with clients praising the representatives' professionalism, responsiveness, and dedication to ensuring client satisfaction. The team's willingness to address inquiries promptly and offer guidance through the application process has earned them high marks from satisfied customers.
"Whenever I have a question or concern, they are quick to respond and help me out however they can. They have always been there for me when I needed them, and I know that they will continue to be a great partner in the future." – Ronald.
Conversely, competitive interest rates are one of the firm's key advantages. Clients appreciate Global Capital Partners Fund LLC's favorable rates, making their loan products and financing options more appealing than other financial institutions. These competitive rates allow clients to save on interest expenses and improve their financial position.
"Global Capital Partners has been a tremendous help. They are the greatest in construction and acquisition financing, as they provided loans that other lenders couldn't give me." – Amber.
The company has a smooth and efficient loan process. Clients have praised Global Capital Partners Fund LLC's well-structured procedures, ensuring a seamless experience from the initial application to loan approval and funding stages. This efficiency enables clients to obtain necessary financing quickly, empowering them to move forward with their projects or business plans promptly.
"GCP is the best mortgage lender I have ever worked with. Their application process is simple and quick. They helped me with financing at all phases of real estate development, from land acquisition through construction. I am so glad to work with them." – Philip.
Overall, Global Capital Partners Fund LLC's positive reviews highlight its commitment to exceptional customer service, competitive interest rates, and streamlined loan processes, all of which contribute to its reputation as a reliable and client-focused financial partner.
Negative reviews
Global Capital Partners Fund LLC has received negative reviews from some clients, pointing out specific areas of concern. There's a common complaint related to the lack of transparency in fees. Some borrowers reported experiencing unexpected fees or charges not adequately communicated during the loan application process.
Clients show their frustration regarding delays in loan approvals. While the company strives to process applications promptly, unforeseen circumstances or complex cases can sometimes cause delays. However, Global Capital Partners Fund LLC recognizes this issue and invests in technology and process enhancements to expedite the approval process and minimize such delays for a smoother customer experience.
In conclusion, while Global Capital Partners Fund LLC has received some negative reviews, they are actively taking steps to address the concerns raised by clients. The company aims to improve its overall service and customer satisfaction by focusing on fee transparency and streamlining loan approval processes.
References