As you enter a career path at any point in your life, anyone wonders which is the best option related to one's needs, ideals, and desires. Of course, everyone thinks about how much a specific job can give you per year. Because of this, you must ensure that the choice is correct.
In this particular matter, consumer non-durable jobs are a way to earn a good living. Here we'll learn what these particular jobs pay, which companies are in this field, and if it is a good career path, among other topics surrounding it.
What is the consumer non-durables industry about?
It is one of the leading industries that any society needs to develop and continue growing. Specifically, the consumer non-durable industry works with food, clothing, cosmetics, cleaning products, beverages, and others.
Therefore, it is an industry that produces essential goods, as mentioned above. If you are interested in a career path in this area or are planning to find a consumer non-durable job that pays a high-level wage, you might be surprised by the vast number of options.
Keep in mind the different careers you can choose in this industry, such as distribution, production, and sales.
How much money can I make in a consumer non-durable job?
Because there are many opportunities in this particular job field, the average salary will vary depending on the position. Of course, if you have experience, a bachelor's degree, or want to locate in a big city where the wage is more suitable, the payment will be higher.
According to Indeed, a Sales Representative can make per year $65,954. Besides, we can mention the following jobs and salaries:
Technicians: $43,190 to $54,000.
Production associate: $38,615.
Marketing specialist: $46,000 to $75,000.
Human resources: $48,000 to $63,000. If you are a manager, o have a senior position; you'll be able to earn between $60,000 to $75,000.
Information security analyst: $70,000 to $160,000 (depending on the experience and skills).
Which companies are in the consumer non-durables field?
Since they deal with essential commodities, companies in this field have a constant economic and labor positioning. Therefore, they are companies that pay very well and in which you will be able to make a career path that will allow you to occupy an important position in the future.
Some of the most outstanding companies in the consumer non-durables field in the U.S. include:
Coca-Cola
It is the most famous beverage company in the world. Thousands of people seek a place in its workforce, both for the salary and for the benefits of belonging to it. In the United States, Coca-Cola's headquarters are located in Atlanta, Georgia, although it has branches all over the country. According to PayScale, the average salary of a Coca-Cola employee ranges from $12.76 to $27.77 per hour.
Nestle
It is another of the longest-established consumer non-durable companies in the industry. They develop a variety of groceries. According to Indeed, the average salary is $32,000 per year, while if it is an executive position, the salary is around $192,802, making it one of the highest paid.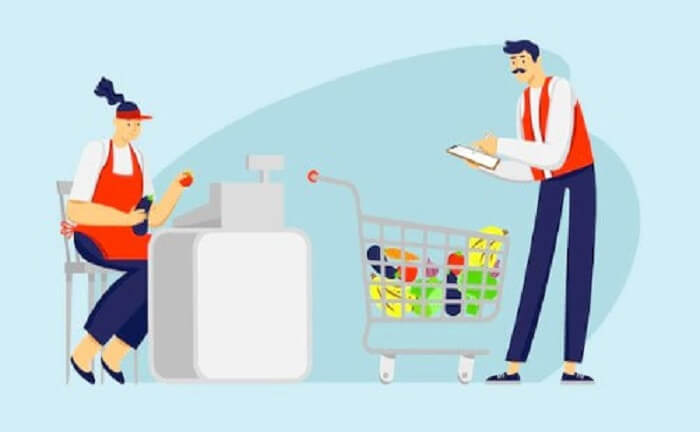 L'Oréal
Non-durable products are also cosmetics. They produce everything from beauty products, makeup, and perfume to sunglasses. And if we talk about quality and trajectory, the L'Oréal brand is the most outstanding in the U.S. and worldwide.
According to Indeed data, an employee can earn from $38,000 to $180,000 annually. Jobs range from Business Development Manager to Warehouse Associate, etc.
On the other hand, Unilever is one of the non-durable goods conglomerates that must be included on the list. They produce everything from food and beverages to personal care products.
It is an excellent place to forge a career because it is the largest goods company in global terms. For example, it manages Pond's brand, which produces skin creams.
Unilever's average salary ranges from $57,947 to $144,511 a year, according to PayScale data.
Reasons to work in the non-durable goods industry
It is an inclusive sector that has ample growth opportunities. You can start as an intern and develop in sales, communications, or marketing and advertising.
The reasons why it is convenient to work in this industry are:
Possibilities for growth
Being an area that initially does not require specific skills, you can apply as an intern and then work your way up to become a professional. In addition, these companies usually offer courses so that you can develop in the area of your interest.
Job Benefits
As companies with a substantial reputation, they offer a variety of health benefits and amenities. For example, they usually provide dental insurance, life insurance, retirement plans, wellness programs, and more.
Wide variety of job offerings
The non-durable goods industry has different sectors that we have already mentioned. For this reason, they have a variety of jobs depending on your skills and knowledge. For example, you can work in human resources, accounting, manufacturing, marketing, etc. That will also provide you with a range of possibilities in terms of pay and thus will allow you, in the future, to make your way in the company.
How to find a job in the consumer non-durables industry?
Remember that, nowadays, there are different websites to find a job according to your goals, needs, and knowledge.
It is always advisable to resort to specialized websites such as Glassdoor, where you can find available positions in your city if you are interested in a job in the consumer non-durables industry.
Another option is to go directly to the company with your resume. This way, they get to know you instantly. You can go with a designed speech and ask the human resources area directly if they are looking for employees.
Look on the company's website. They generally have a form for you to fill out and apply or a list of open positions. Usually, the official website has a "Work with us" section.
FAQS
What skills do I need to work in the consumer non-durables industry?
Suppose you want to work in the non-durable products sector. In that case, you need good time management, a predisposition for physical tasks, the strength to replenish products in the warehouse, the ability to solve problems, and good diction and ease of communication.
Fact: Like any job, you need specific skills to demonstrate to recruiters that you can fill the position.
Are there jobs available in the consumer non-durables sector?
In 2023, about 6 million jobs are expected to be available in this sector. However, there are always places that need workers for this sector, from food growing, tobacco, beverage manufacturing, clothing, and everything related to the textile sector.
References
Was this Content Helpful?