The summer season often brings a sense of happiness and excitement to many of us, mainly due to the warmth of the sun and the abundance of fun activities to participate in. However, earning more through hard work becomes even more fulfilling. By doing so, we can accomplish two things simultaneously: enjoy the summer season while gaining money, valuable experience and skills for future employment opportunities.
Summer is a great time to earn some extra cash and have fun while doing it. With many job opportunities available, you are sure to find something that appeals to your interests and skills. Whether you're into website development or keeping up with the latest news, there's a summer job (how to find summer jobs) out there for you. Don't miss out on these fantastic chances to maximize your summer!
Tutoring students
Tutoring is a fantastic way to earn extra income and an opportunity to impact someone's education positively. As a tutor, you can tailor your approach to address specific needs, whether helping struggling students catch up to their peers or working with a high-achiever to push their skills to the next level.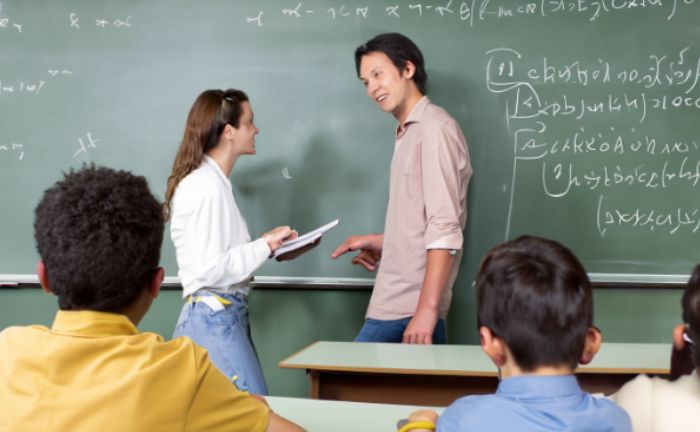 Each session is a chance to inspire and encourage, and seeing the progress made by your students is a reward in itself. So why not use your knowledge and talent and assist those needing extra one-on-one teaching? You have the skills and expertise to make a real difference, so go out there and make it happen!
Camp counselor
Being a camp monitor is not just a job; it is one of the best experiences, even more so if you get paid for it. You spend your days outdoors, breathing fresh air and feeling the sun on your skin, connecting with nature and without electronic devices, which will help not only your pocket but also help your mind take a break from the chaos of the city and the daily stress.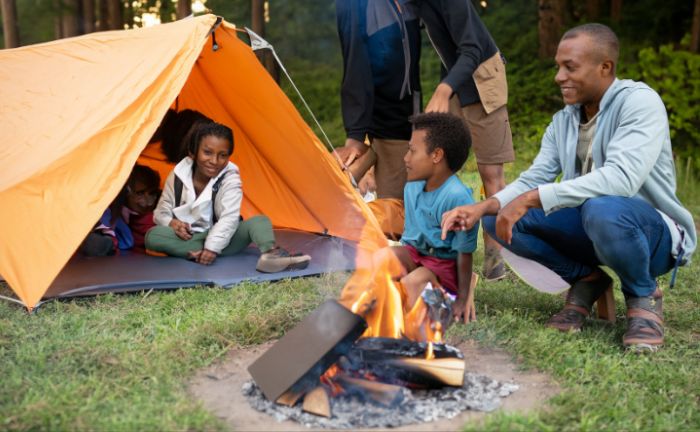 However, this job is even more special because you get to spend that time with the children, who are the most innocent and pure beings. Watching them learn, enjoy new experiences, and grow under your guidance is enriching.
Whether directing games and activities or just listening, being a camp counselor is a gratifying way to spend the summer and fill your time with financially and spiritually enriching experiences. And, to top it all off, you get paid for it! Why not give it a try?
Lifeguard
The lifeguard position is of utmost importance. They are responsible for watching swimmers at a pool or the beach, ensuring their safety while enjoying the sun and water. The role of a lifeguard requires them to be very vigilant and proactively respond to any potential dangers that may arise.
They are responsible for monitoring the water for any signs of risk and are equipped and trained to perform life-saving operations if necessary. The lifeguard's job requires constant attention and ensures swimmers enjoy their time in the water without worrying about their safety.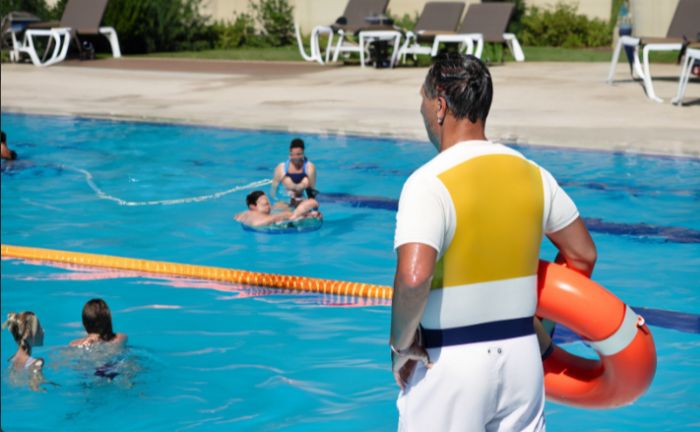 Despite the level of responsibility and attention it requires, being a lifeguard also has its advantages: the chance to work outdoors in an idyllic location and the opportunity to interact with people from all walks of life, and even to learn about new experiences and even other cultures, but always remember to keep your eyes on the people bathing in the water. Working as a lifeguard is a profitable way to enjoy the summer while earning money.
Pool service technician
If you have an affinity for outdoor activities and enjoy soaking up the sun, then a career as a pool maintenance technician could be your ideal job during the summer months. As a pool cleaner, you will spend your time perfecting the art of keeping the water crystal clear and free of debris, ensuring that all swimmers can enjoy a refreshing and invigorating swim.
You will be able to improve your skills and provide a valuable service to your community by ensuring that local pools are safe and enjoyable for all patrons. This job is a perfect blend of physical activity, skill development, and community service, making it an excellent choice for anyone who loves to work outdoors.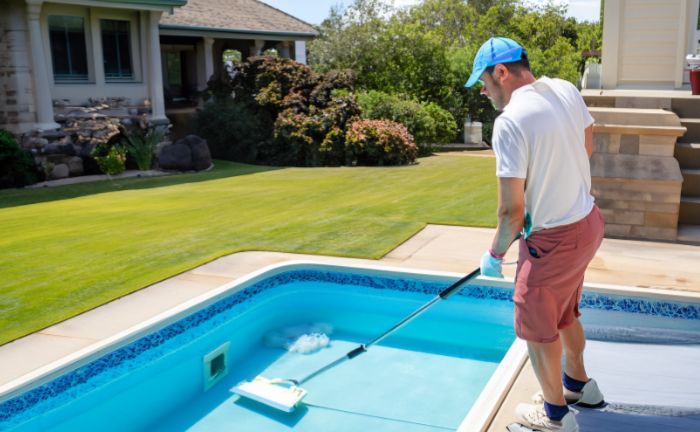 If you enjoy the great outdoors and want a fulfilling job, you might consider becoming a pool maintenance technician this summer. After a long and hot day's work, you might want to dip in the pool. It's an excellent opportunity to combine fun and work, so why don't you try it? You won't regret it!
Barista
Imagine the aroma of freshly ground coffee beans wafting through the air, the perfect sound of frothing milk, and the sight of customers waiting patiently in line for their freshly brewed coffee, either hot or iced, perfect for this summer.
The barista position should be yours if you identify with this description and have a talent for brewing coffee. The role of a barista involves much more than making coffee; they must take orders, memorize names, and art comes with the job.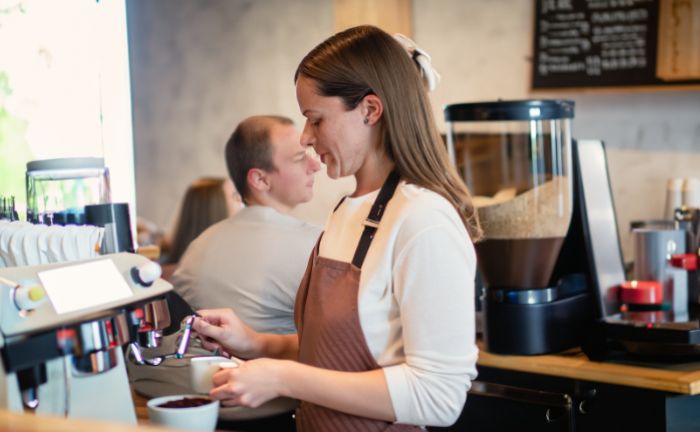 From the early morning rush to the mid-afternoon lull, the caffeine experts serve the crowd coffee drinks brewed to perfection. The atmosphere is always lively, and the work demands quick thinking and a steady hand. These professionals are the backbone of coffee shops worldwide, ensuring coffee enthusiasts are satisfied and energized throughout the day.
Tour guide
If you've dreamed of traveling the world as a child, you can start as a tour guide and share your love and knowledge of your hometown with eager tourists. Being a tour guide is an exciting and rewarding role, whether pointing out places of interest or revealing the fascinating history behind certain attractions. You can even research local myths and urban legends to attract more people.
You will showcase your city's unique charm and character, meet people worldwide and learn about their different cultures and traditions. Guiding your group through your city's bustling streets and hidden gems is an experience that will be remembered for years, as you will draw from diverse national and international affairs.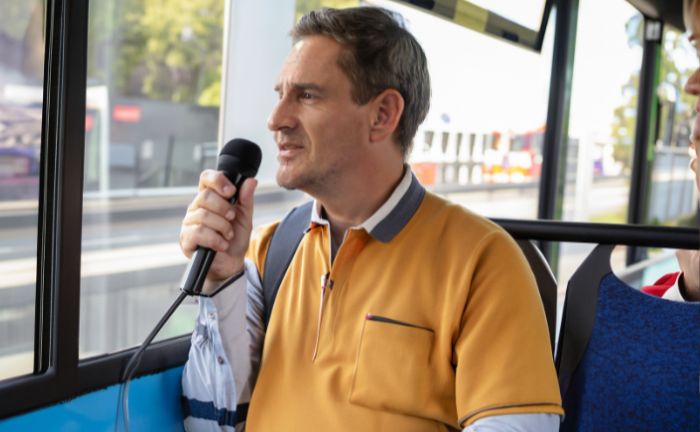 When thinking about a side job that will allow you to soak in the beauty of nature and the great outdoors, there are a few key factors to consider. Considering your enthusiasm for the outdoors and the pay and time commitment of potential jobs will help you determine the optimal summer job that suits your needs, both physically and mentally, as well as financially.
During the summer months, there are various opportunities to engage in unique and exciting jobs that can provide an enjoyable experience. The possibilities are endless, from helping students enhance their academic performance through tutoring to ensuring people's safety.
Summer jobs will allow you to serve as a lifeguard on a pool or beach, serve coffee as a barista or showcase tourists around your favorite places as tour guide. To find the perfect summer job, it's essential to dedicate sufficient time to research and explore your options.