In today's world, when you can learn any skill easily from the internet and other sources, a degree has become worthless for many high-paying jobs. The industry now emphasizes skills and knowledge moreover college degrees and work experience.
Therefore, investing four precious years and a lot of money in a college education is not compulsory for you to get high-paying jobs today.
For decades, 4-year education was necessary to get secure and high-paying jobs. Now things are working differently. Today the only thing that matters is skills, whether you get it from internet tutorials, vocational training, or some part-time course.
The latest example is SpaceX and Tesla Cars, the biggest tech companies worldwide, do not want a college degree for the job. 
"I don't think a college degree means you have exceptional ability. You don't need college to learn stuff, and that knowledge is available basically for free" – Elon Musk.
Keep reading the article, and we will tell you some highest-paying jobs available in the market nowadays. These are new kinds of jobs that require hard skills but do not require extensive work experience or a four-year degree. 
Six profit-making jobs that do not require a degree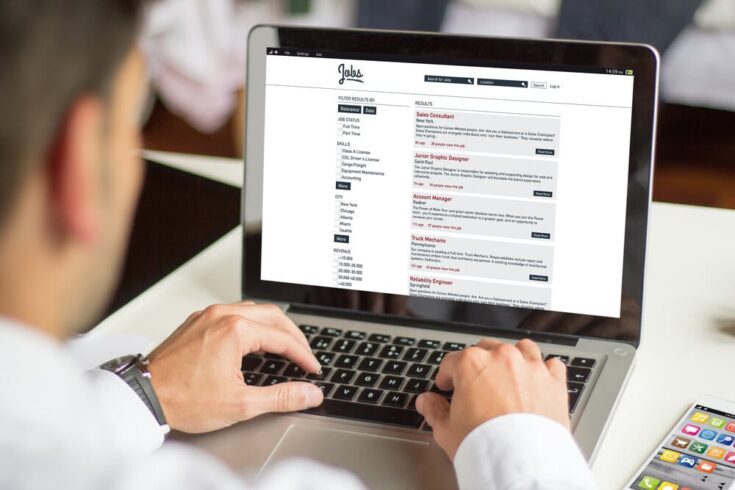 Software developers
They do not require a college degree for the job. Instead, they should know the brain behind the software and logic building. You can specialize in the sub-field of software development from a variety of tutorials and courses available online.
After that, you can get a job in many software houses without any degree of constraint. Moreover, you can also earn from software development on freelancing platforms. 
Average Salary:

$72,142/year

Salary Range:

$51k – $105k

Degree Requirement:

No degree
Digital marketing and SEO
It is one of the best skills that can award you the highest paying job in the market and assist you in setting up your own business. Once you know how to boost sales via ads on the internet and amplify your appearance online, you will quickly get a handsome job in any digital marketing agency.
Average Salary:

$67,225/year

Salary Range:

$45k – $98k

Degree Requirement:

No degree
Escalator installer and technician
Escalator installers and technicians are responsible for installing, repairing, and maintaining residential and commercial elevators. According to the survey, these jobs are projected to increase 7% from 2021 to 2029.
Average Salary:

$84,990k/year

Salary Range:

$59k – $110k

Degree Requirement:

High School or diploma
➡LEARN MORE: 10 Jobs that don't Require a Degree
Executive assistant
Executive assistants assist executives in any company that they can trust for complex duties and sensitive matters. It regulates contact between colleagues and boss, organizes meetings, maintains filling and databases, takes dictations, writes minutes, and produces reports.
You just need proficiency in computer and communication skills for this job.
Average Salary:

$69,597k/year

Salary Range:

$51k – $95k

Degree Requirement:

High School or diploma
Glazier
It is a potentially dangerous job because you have to remove old panes, install glass for windows and display cases in huge buildings. Whenever any glass work is involved in construction, there is always a need for a glazier there.
You can quickly learn work from some vocational program or on-the-job training. It has a massive growth of 11% by 2028, according to current stats.
Average Salary:

$50,386/year

Salary Range:

$32k – $87k

Degree Requirement:

No degree
Choreographer
Choreographers create movement routines for individual performers, musical performers, marching bands, and other spectacles. It has a vital role in local bars and music productions, working closely with producers and dancers to transform ideas into finished performances.
If you have a love for music and dance, it can be a dream job for you.
Average Salary:

$40,000/year

Salary Range:

$31k – $134k

Degree Requirement:

No degree
Bottom line
Nowadays, you do not necessarily require a degree for high-paying jobs. You just need to figure out your talent and learn some skills related to your talent currently required in the industry.
By appropriating selecting a skill, you can earn a lot more than a college graduate. You can check some of the trending jobs in 2021 without the degree requirement above for better experience.