Finance is one of the highest paying industries globally and provides an excellent platform to individuals who want to influence the business world with their analytical and mathematical skills in some finance-related jobs.
They pay very high rates to professionals who understand accounting skills, financial management, and are aware of changing banking trends.
You can opt for this profession with or without a college degree in finance. If you are good at math at college, it doesn't mean that you are the only reasonable option for the finance industry. People from art, technology, data science, media, and others can also progress in the finance industry if they show some interest and learn relevant skills. 
If you also want to grow in finance and don't know about the market trends and jobs, this article is perfect for you. 
Seven finance jobs that will help you develop in your career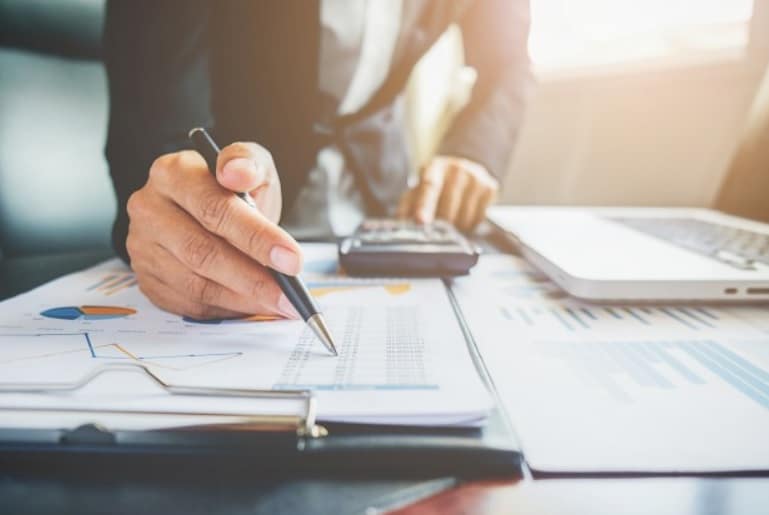 Financial manager
It is the highest paying job in the finance industry because of work complexity and experience. A finance manager is responsible for all the financial strategies and policies of the company. It analyzes a company's financial report and makes decisions on its basis for improvement.
You require at least a bachelor's in finance and accounting with more than five years of experience in the field for this job.
Average Salary: $129,890/Year
Economist
The duties of an economist vary a lot. It researches economic issues, conducts surveys, and collects data. Further, it analyzes the data using mathematical and statistical techniques. After that, it presents search results to companies and firms in the form of reports for betterment.
Many industrial units hire an economist to research production and distribution-based financial issues. You require a strong research grip, qualitative and quantitative analysis, stats, and report writing skills for these finance jobs.
Average Salary: $104,340/Year
Financial software developers or data scientist
A financial software developer is a crucial part of today's finance industry, developing different programming models to solve accounting problems efficiently. It also needs a firm grip on statistical techniques, data visualization, and plotting to establish a complete picture of the current financial condition.
They may find handsome jobs in financial lending firms, credit processing companies, and banks. You should have strong data science skills for these finance jobs.
Average Salary: $119,954/Year
Tax accountant
They assist companies in the income tax statements and give them legal advice to optimize the tax budget. This professional thoroughly studies all tax laws and provides suggestions to the client in case of any difficulty. In short, their duties are analyzing tax issues, preparing payments, and identifying tax savings.
Average Salary: $70,500/Year
➡LEARN MORE: Work Experience Ideas: Banking, Finance & Accountancy
Private equity
It primarily works for investment banks or the equity division of the company. A private equity firm's primary purpose is to provide profit to the investor within a few years. These equities raise funds from different banks and investors and make strategies to invest this capital in other businesses for profit.
Average Salary: $70,500/Year
Insurance broker
They are a financial expert with a specialization in insurance offers and selling policies. They primarily work for banks and insurance companies and act as an intermediary between insurers and customers. They help to outline insurance risk management and outcomes to the client. 
Average Salary: $74,4997Year
Loan officer
They specialize in analyzing the loan applicants' financial status and work to authorize the approval of the real states, business, and credit loans. They usually work for credit unions and mortgage companies where they serve to review and update loan files.
Average Salary: $64,000/Year
Final words
Finance is a very low competitive industry and provides many high-paying jobs to professional and entry-level students. Additionally, it is in high demand nowadays, and its positions are increasing every year. If you have good analytical and statistical skills, you can opt for this field for a better future.
To check the scope of this field, you can check various finance jobs and their average salaries above in the article for better insight.
Was this Content Helpful?