Word-of-mouth marketing is the best way for a company to succeed, as more customers learn of the company's existence. One of the most used methods in this era is e-mail, where consumers can leave reviews about their experience with the company.
In the e-mail requesting the document review, clients should be asked for a series of data to help them to draft the recommendation.
What is a Document Review Request?
A document review request is a way of requesting a document from a third party involved in the project, either by e-mail or written letter. Generally, this method is used when requesting documents, reviews, or legal records, for example, for a court of law.
However, the letter can have different purposes, depending on who is demanding it, as this procedure is accessible for use in any situation except for medical documents.
How to write a document request letter?
In the case of requesting a letter from a company's customers, you have to consider the time it will take to write the document since most users will only want to spend a little bit of time writing a recommendation.
It is a good idea to send an e-mail to customers who have been with the company for some time, as they are more likely to respond to the letter in detail since they have experience with the company's services or products.
However, there are several aspects to take into account to ease the request to the customer, so it is important to give examples of how to write a letter of this type or leave blank spaces so that they can answer each question of the electronic survey.
When the customer realizes that he has to write what has been requested and does not have to think about how to formulate the letter, it will be much easier for him/her to do it. Below, you can download samples of mail requesting documents review.
EMAIL REQUESTING DOCUMENT REVIEW SAMPLE
When to request reviews?
The perfect time to request customer reviews may be any of the following:
After making a purchase: Keep in mind that the customer may not have checked all the benefits they will get with the product or service, so perhaps it is best to wait a considerable time after the purchase is made so as not to "overwhelm" the consumer.
The customer repeats a purchase or returns to the company in search of new products or services.
The customer recommended the brand through a social network.
The customer was satisfied with the success of his purchase.
After receiving a reference or good rating on the company's application/website.
General tips for writing a document request
Here are some tips for requesting a company or venture review by e-mail to regular customers or customers who have already purchased the company's products or services.
Use an informal but polite and courteous tone.
Specify to the customer which documents are needed.
Refrain from pressuring the user to respond to the survey, as they will be put on the spot and may choose to ignore the e-mail.
Demonstrate your willingness to help the customer with whatever they need.
Insert your contact information and that of the company so they can quickly respond.
End the letter by showing appreciation for helping and being a part of the company.
How to write a letter of request for documents?
The letter must be signed by the company or whoever is writing it, but it is essential to consider certain aspects so that the customer can respond more quickly to the e-mail.
Brevity: The e-mail should be concise and to the point, as customers will not usually have time to respond to a survey or review. Users are more likely to answer short questions (short e-mails) than lengthy questionnaires. The important thing is that it is neither too fast nor too long.
Organization: The e-mail should have an order in case different documents are requested, so listing them in a list is an excellent option for making this request.
Formality: The tone of the letter can be informal in the case of a company that is friendly and relaxed, with younger customers, for example, as a clothing business. On the other hand, if you are dealing with more adult clients, such as clinic patients, it is better to opt for a formal and severe tone. In any case, politeness and respect should always be maintained.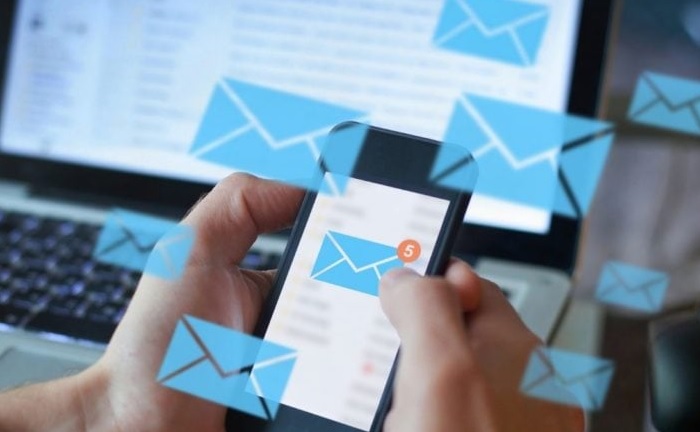 What to include in your e-mail or document request letter?
The following are some sections that should be included in a document request.
1. Subject
It is the main part since it is the first thing the client will see when entering your e-mail. The recipient will choose whether to open the e-mail depending on the subject's attractiveness. You must be clear and direct and tell what the e-mail is about in a simple and attractive sentence.
Example: "Subject: Request for (type) documents."
2. Greeting
The greeting is a very important part of the letter since it is the beginning of the letter, and it should be in a friendly and polite tone, adapted to each client according to his age, custom, country, culture, etc.
Example:
Formal: "Dear Mr. [First name]."
Informal: "Hello, [First name]!".
3) Introduction
Begin the letter by introducing yourself on behalf of the company, with your full name and title. If it is a new client, this introduction is essential, as it is the first time you are writing to them; therefore, a good introduction is ideal for capturing attention, as the recipient should know who is writing to them.
4) Purpose of the request
After cordially introducing yourself, explain the reason for your contact. You should describe the documents you will request from the client and why you are asking for them. Include an example of the documents needed so that it is easier to follow up and the client can gather the information orderly.
Include all the necessary details after naming each document so that no information is lost and the recipient can provide you with complete data without making mistakes or having doubts about the requested records.
5) Call to action
A call to action is a button, image, or link that invites and redirects the customer to a specific web page or to perform a particular activity. For example, you can share a link where the customer can directly attach the requested files and documents.
6) Benefits
Benefits for customers are essential in a company, so it is important to add them and highlight them so that the recipient sends his documents or files before a certain date. Thus, make it clear that you will obtain benefits, encouraging the client to answer the mail.
7) Farewell, and thank you
Finally, before saying goodbye, thank the customer for taking the time to read the e-mail and attach the requested files. Tell them they can contact you anytime with any questions and that you can help them with whatever they need.
8) Contact information
Include all contact information so the customer can contact you through different means of communication, such as e-mail, address, telephone, social networks, etc.
References
Broadly, Jana Dolsen, Partner Manager Associate. "How to Ask for Reviews with Examples | Broadly." Broadly, Partnering to Grow Local Service Businesses Every Day, 10 Aug. 2021, https://broadly.com/blog/ask-for-reviews-template/.
Sorrentino, Dominick. "6 Email Templates to Use When Asking for Reviews." Brafton, Brafton, 8 July 2020, https://www.brafton.com/blog/email-marketing/email-template-asking-for-reviews/.
Writing, Letter. "Request for Documents Letter – Tips, Sample & Example." Org, 25 Dec. 2019, https://www.letters.org/request-letter/request-documents.html.