When closing a bank account, several personal details must be submitted for personal or external reasons, such as passing away. To perform this operation, a bank account closure letter must be written.
This mail should be sent directly to the branch manager to which your account was allocated, along with information about the account holder. Usually, it will take the bank between 5 to 10 days to close the account, depending on each financial institution.
Where to send a bank account closure letter?
To request the closing of a bank account, you must send a letter by mail, either electronically or by post, or in person. Depending on how the closure is requested, the process will be longer or shorter.
In Person
This traditional method may be more efficient, as you must take your letter to your bank in person. At the branch, you will be instructed to contact the manager or a customer service employee to go to the teller to make the cancellation and continue with the process.
When you go in person, they will probably ask for a Bank Account Closing Letter, which should have different information necessary for the cancellation. Below, you can download some examples of Bank Account Closing Letters. However, the information requested depends on each financial institution, so we recommend you check with your bank to corroborate the documents you will be asked for.
Through the Internet
Some banks allow you to make transactions through their website or mobile application. To close an account online, you must go to the account closure section of your bank's website. You will be asked to attach different documents and probably have to fill out a form.
A customer service advisor will contact you within a few minutes to corroborate the information and approve the account cancellation.
By mail
Each bank has regulations for requesting the closure of a bank account by mail since the recipient's address will be the branch to which the customer is affiliated. Check with your bank, either online or in person, for the requirements and documentation you need to submit to close your bank account.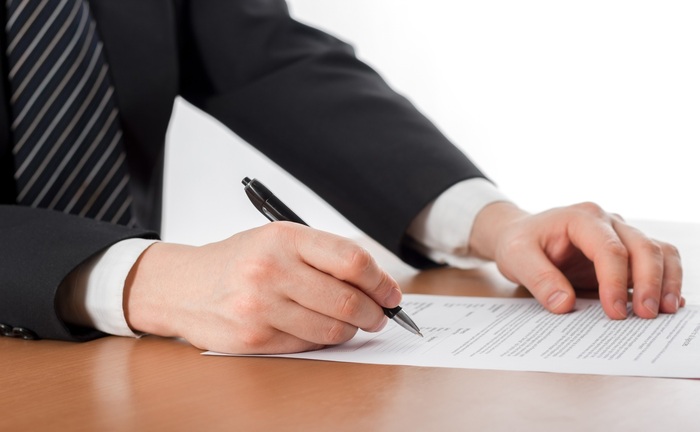 Tips for closing a bank account without problems
Closing a bank account is tedious because you must gather different documents and information to attach to the letter you will send by mail, online, or in writing. To avoid your bank complaining about missing information, the best thing to do is to send the letter with as much information as possible.
Before closing your account, you should remember a few things you will need to do to make sure you have no money left over, automatic payments attached to your account, etc. Here are some tips to close your bank account with all the necessary precautions.
Check your account
Double-check the status of your account before closing it. Take out any money or checks you may have, and change the instructions for direct deposit or automatic payments; then, put them in your new or preferred account. Wait until the transactions have been completed successfully, then close your now-empty account.
Empty before sending
It is best to empty the account before sending the closure request letter to avoid possible monetary losses. Transfer the funds from the account you are deleting to your new account, and once you have your money deposited in your new account, you can proceed to send the letter to the bank.
Deposit without help
Ideally, it would be best if you made the transactions to empty your account, transfer your funds wherever you want, or withdraw them at an ATM. This way, the money will arrive faster than if you do it through a bank since you must wait for the transaction to be processed.
Do not empty your account if you have pending debts
You should check that you do not have any pending payments with your account, as this will affect these charges, and additional fees will be added for not having funds in the account.
Firm attitude
The request to close a bank account can be made online or in writing. While the way you write the letter is not essential, you should report it formally and politely. Requesting them to close the account as soon as possible is optional since there is no use in beating around the bush. If you notice they take a long time to answer, write them back and ask them politely to close your account.
Download your account statement
Before closing your account, check the status and transactions in your account history. While this is not mandatory, it may help you in the future if you need to test the purchase of a product or any significant transaction. This point is to prevent and is a rapid process that can be done from some storage programs.
Original signature
Some banks do not accept electronic signatures or stamps to verify your identity. It is why they require a handwritten signature from the account holder. Otherwise, they won't be able to close the account.
Transfers and Checks
If you need the money from the closing account immediately, it is best to wire it to your new account. This way, you can spend it on the site. Another option is to get a cashier's check with cleared funds.
Address changes
If you have moved and want to close your account, this process will take even longer, as banks generally send money to registered addresses, i.e., your old address. The request for a change of address is a red flag for bank workers, as it could be a fraudster who wants to get the money from your account. For this, it is necessary to present proof of your new residence and notarize the request (find out from your bank what you should do in such a case).
Use a check application.
If the bank sends checks for the money left in the closed account, you will have to find a way to deposit the bill, which is hardly used in paper format. An alternative to this deposit is to use a mobile application from the bank where you created your new account to receive the money as an electronic check.
Verify that the account has been successfully closed
Before you say goodbye to this account, verify at least twice that your account has been closed. To do this, log in from the app or web, or call the bank to verify and ensure the account no longer exists. It never hurts to confirm that everything has been done correctly and without errors that could cost you dearly.
Which are the requirements to close a bank account?
There are quite a few documents and information that must be submitted to request the closing of a bank account. Still, you should consult your bank to know the detailed documentation you must provide to carry out this procedure. Below, you can download some examples of writing a bank account closing letter, so you can imagine which documents you need to present to the bank.
The most frequent papers requested by banks for the closing of an account are:
Full name of the account holder.
Signature of the account holder.
Bank account number.
Checkbook (if any).
Original bank account book.
ATM card.
Proof of identification: A voter's card, driver's license, passport, Real ID, Pan Card, etc.
Proof of address: This can be a utility bill (electricity, water, gas, internet, telephone, etc.), Aadhar card, passport, or voter ID, among others.
References
Was this Content Helpful?