Suppose you are beginning your studies or want to help your son, nephew, grandson, granddaughter, godson, or whoever needs help to get organized. In that case, we have the solutions to follow a more relaxed student career without suffering or failing some subjects.
To make the student stage more enjoyable, regardless of age, surely some of the following tools will help you continue your studies and enjoy this stage that will mark a before and after in your college life. Explore the following four tools for students to use early and discover which ones best suit your learning style and help you achieve your educational goals.
1. Learning Management System
An LMS, or Learning Management System, is a robust online platform engineered to bolster and enrich the learning journey for both students and instructors. It offers students a convenient and accessible avenue to interact with course content.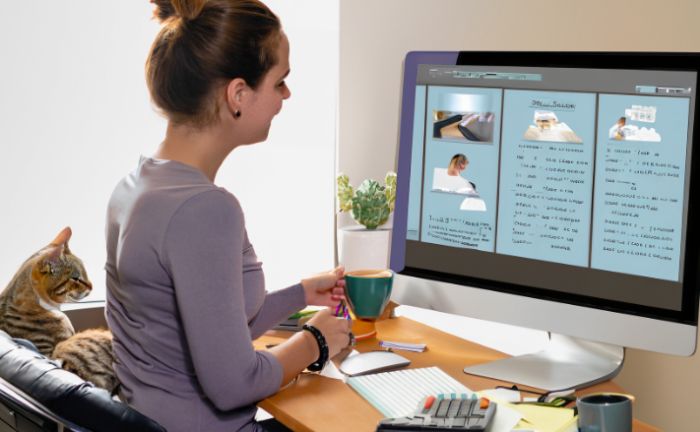 Students can log into the platform, access educational materials, submit assignments, and engage in online discussions or forums. The LMS also serves as a centralized hub for students to interact with instructors and peers, promoting collaboration and knowledge exchange.
Moreover, an LMS typically integrates progress tracking, customized learning paths, and interactive assessments. These tools aid students in staying organized, tracking their progress, and receiving instant performance feedback, enhancing their overall learning experience.
2.
Note-taking applications
A note-taking application is a digital tool designed to help users capture, organize and store their notes electronically. These applications offer a convenient and efficient way to take and manage information during conferences, meetings, or personal study sessions.
A note-taking application provides hundreds of tools; we could not name them all. Still, among those that stand out the most, we can mention adding multimedia elements to the text, such as images, audio recordings, or video clips to complement the written content in their notes.
One of its most outstanding features is the possibility of formatting text, allowing users to highlight important information or create visual hierarchies using different fonts, styles, colors, and sizes. Also, users can create folders, tags, or categories to organize and categorize their notes according to topics, subjects, or projects, making accessing and managing information easier.
Synchronization

and cloud storage are standard features in note-taking applications. These apps allow users to seamlessly access their notes from different devices as they sync automatically, and many of them offer cloud storage options for securely saving and backing up notes. It could prevent you from cyber threats or some important data loss from your files and give you extra security measures to ensure security among your stored information.
Advanced search functionality is another advantage of note-taking apps. Users can quickly search for specific notes or keywords within their messages, which saves time and improves overall efficiency. Some note-taking applications also support collaboration, allowing multiple users to work together on shared notes or documents in real-time.
3.
Collaboration platforms
Online collaboration platforms provide a range of features that enhance remote teamwork and productivity. A vital part of these platforms is the ability to collaboratively create and edit documents, spreadsheets, and presentations online.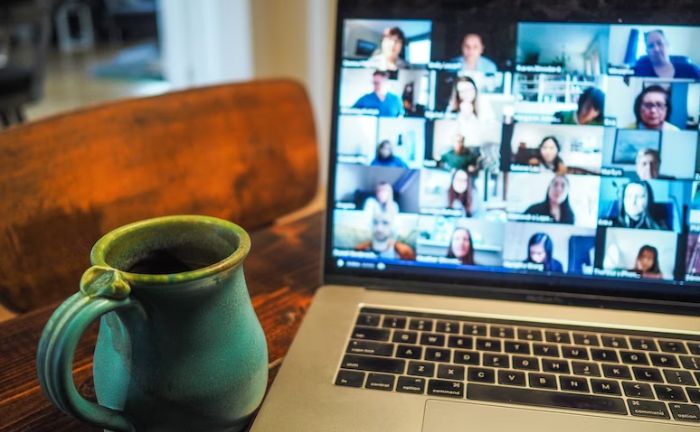 This feature allows multiple users to access and modify the same file simultaneously, eliminating the need for email exchanges of various versions and enabling real-time collaboration.
Additionally, these platforms offer commenting and revision options within documents. Users can leave comments, suggest edits, and make changes that can be tracked and reversed. This promotes communication and idea exchange among team members, even when face-to-face meetings are impossible.
File and folder sharing with other users is another essential functionality. For instance, students can effortlessly share project documents with classmates, enabling collaborative access, viewing, and editing of content. Access permissions can also be set, allowing users to control who can view or edit shared files.
Moreover, these platforms provide automatic versioning and cloud storage. Every modification made to a document is automatically saved, granting access to previous versions and preventing data loss. Cloud storage ensures that files are accessible anytime, anywhere, and from any device, facilitating collaboration regardless of location.
4.
Libraries and databases
Online libraries and databases have revolutionized how we acquire information for research and learning. These digital resources contain an expansive set of scholarly articles, books, journals, and research studies that can be accessed from anywhere as long as an internet connection is available.
Digital libraries offer an array of resources across diverse fields, supporting academic research and enriching personal knowledge. Users can refine their searches using advanced search functionalities, including filters such as publication date, author, subject, or specific keywords, to find relevant materials quickly.
The convenience of accessing full-text articles and publications directly from these platforms eliminates the need for physical copies or visits to physical libraries, enhancing research efficiency and enabling users to create personalized collections, save and annotate articles, and collaborate with peers.
Additionally, digital libraries and databases often provide access to archived materials and historical collections, allowing users to explore past research and primary sources for deeper investigation.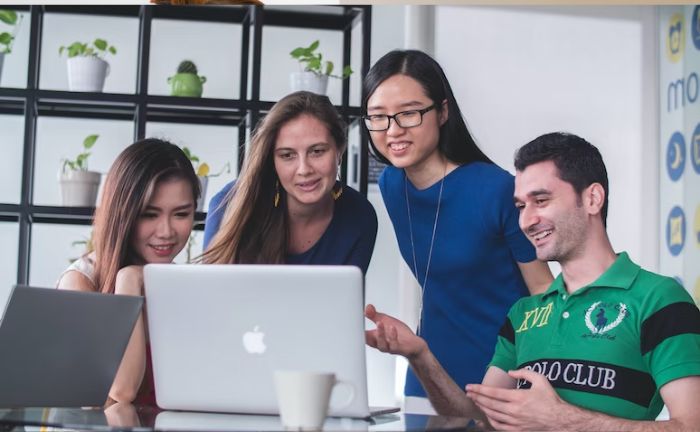 Students have access to an extensive array of tools designed to enhance their learning process, boost productivity, and assist in achieving academic goals. These digital tools have become essential companions for contemporary students, from organization and note-taking applications to online collaboration platforms.
If you aim to optimize your educational journey and fully leverage the benefits of technology, you now clearly understand the digital tools that can propel you toward academic success. It's now your turn to put these tools to the test!
References
Jotform. "Top 5 Library Management Software Tools | The Jotform Blog." The Jotform Blog, Jotform, 15 Nov. 2021, https://www.jotform.com/blog/library-management-software/.
Kotobee. "25 Amazing Digital Tools for the Classroom – Kotobee Blog." Kotobee Blog, https://www.facebook.com/kotobee/, 30 Mar. 2022, https://blog.kotobee.com/digital-tools-for-the-classroom/.
Staff, TeachThought. "15 Technology Tools To Engage Students In The Classroom." TeachThought, http://www.facebook.com/teachthought, 29 Apr. 2022, https://www.teachthought.com/technology/technology-tools-to-engage-students/.