If you need advice on your child's college selection and admission process, Parents Countdown to College Coach programs is an excellent option. They include complete counseling on each of the stages and scenarios that make up the admissions process.
So if education is fundamental to your child's development, this program is ideal for you to learn about each stage without feeling overwhelmed by so much information. Plus, it's great for parents with a busy schedule.
Parents Countdown to College Coach Program
This is a program specifically for parents, which is developed to advise you on all those elements and issues that make up the college admissions process. It is also designed to assist parents in the transition that they and their teenagers must face after high school.
By hiring this service, you as a parent will get up-to-date information about the admissions process, and it will also save you a lot of time by having a reliable and easily accessible source. College coaches will also help you learn about:
Admissions process (including paperwork and deadlines)
Colleges that fit your child's interests and your finances
Possible financial aid
Interview and evaluation process
How will I benefit from this guide?
Parents Countdown to College Coach Program is an excellent option for parents who want to get involved in their child's college admissions process, but have no idea where to start. So if you're considering it, here are the benefits you'll get:
It will allow you to bond with your child, as they will be able to understand all that is involved in the process of being accepted to a college by today's standards
It will help you understand which are the best options for your child according to their academic performance, profile, and available budget
Provide you with information regarding scholarship programs to which your child can apply
You will have adequate planning for the process, which may help reduce stress for both you and the applicant
It will be a fantastic option to establish a financing plan based on the information provided by the coach
Keep in mind that this is not a free service and that the price varies according to the coach's terms and conditions. However, some offer packages, while others charge by the hour, so you'll get those who charge $85 for 60 minutes of coaching, as well as $120 for the same amount of time.
Can a College Coach mentor my child?
Absolutely! College admission is an extremely complex process that goes beyond knowing what the majors are about and what requirements and steps your child must complete to be accepted.
In fact, it would be ideal that you hire this type of service so that in the last years of high school the future applicant has selected the subjects that will help them in the application process.
In addition, this allows the coach to know what are the areas of greatest strength and goals of your child, which is essential to select the colleges that best fit the student's characteristics.
Another point in favor of these professionals is that they will provide the applicant with knowledge and tools on essay preparation, standardized tests, interview performance, and personal statement development. Undoubtedly, hiring the services of these professionals is the best option for your child to be a competitive candidate.
If I hire a College Coach, will my child's income be assured?
This is a very common belief among parents and the answer is always negative. This program is designed to inform and educate the family about everything involved in the admission process of the different colleges that the future college student wishes to apply to, but it is not the same as being admitted.
The college coach will advise both the applicant and the family, which in the case of the child means they will provide the necessary information to meet each requirement at the right time.
At the same time, they will help them make the best decisions regarding where to study their professional career, and, at the same time, they will guide them to be an outstanding candidate.
So admission will depend directly on the performance of the young person during the whole process and other elements such as letters of recommendation, grades, and extracurricular activities that the applicant has done during their high school studies.
Is it mandatory that I hire the Parents Countdown to College Coach Program?
No, it really depends on your needs. If you have the time and willingness to collect all the information regarding fees, scholarships, paperwork, and so on with your child, you do not have to hire this service.
If, on the other hand, you feel that you don't have enough time to do the research on each college and step, paying for this counseling would be a kind of investment for both the family and the applicant.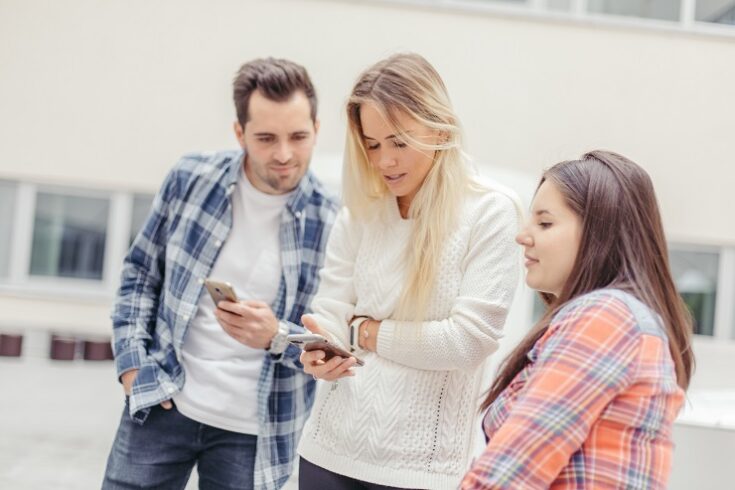 This program is an excellent option for those who want to learn in-depth about each step, but do not have a flexible schedule that allows them to obtain information on their own.
You should look at it this way: the more knowledge you have about the process, the more involved you can be and, therefore, the more support your child can receive.
Parents Countdown to College Coach Program: where can I find it?
You can find this type of service by asking family members or your child's high school teachers. You can also check the internet or networks such as LinkedIn.
Another good option to find a college coach that offers this service is to visit the counselor of the high school where the future applicant studies.
Some college coaches offer distance counseling; however, you should hire a service taking into consideration the references you get and your child's intentions.
Remember I told you that you should have a professional in this area to advise the student from High School? Well, you should consider hiring this specific service long before starting the application process.
References