One of the dreams you may have had as a child was to be an FBI agent when you grew up. It is a job that has always attracted much attention not only for its important work but also for being the U.S. intelligence service that marked many's childhoods. Now, it's your chance to become one of them.
To become an FBI agent, you need certain studies and skills to perform an agent's work without inconvenience. Some of them have given their lives in the fight against different criminal acts, so you must be very responsible and careful when you have to go into action.
What is an FBI agent?
The FBI is the Federal Bureau of Investigation, the central entity in charge of the security of citizens belonging to the federal government. FBI agents are in charge of out-of-control situations, such as robberies, riots, and many other crimes against federal law.
An FBI agent should have an academic background and, if possible, other qualities that will allow him to perform his job better and protect the people from their injustices through intelligence networks and joint operations. Being an FBI agent involves studying and doing fieldwork, i.e., going into action. That requires dealing with unexpected and criminal situations and good physical and mental performance.
What do FBI agents do?
The FBI agent performs different jobs depending on the branch assigned, always intending to enforce the law. Within the FBI, various departments determine each employee's career, such as Homeland Security, Information Technology, Human Resources, etc.
Many believe that agents only work on the street, arresting criminals and raiding houses, but it goes much further than that. These officers can also work in different areas of the institution, such as investigations, analyzing data, making reports, protecting witnesses, responding to laboratory tests, and setting up organizations to maintain the agency's functions.
Agents with college degrees are qualified to perform several of the duties offered by the FBI. According to the FBI website, some of the crimes they fight in the name of the law are:
Weapons of mass destruction.
Counterintelligence.
Corruption.
Organized crime.
Violent crime.
Cybercrime.
White collar crime.
Civil rights.
Terrorism.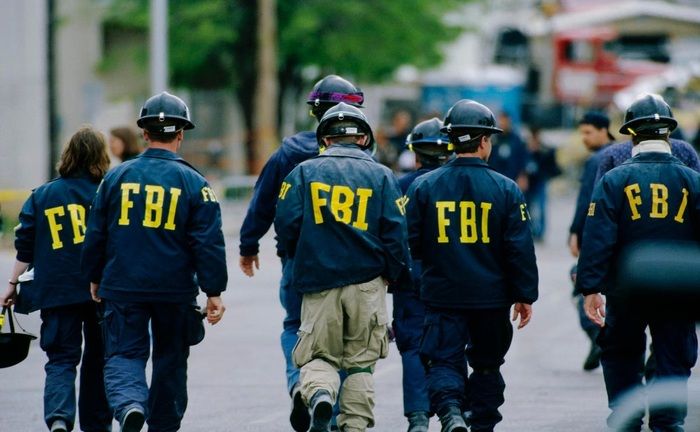 What are the requirements to become an FBI agent?
People who want to be part of the FBI must consider several exclusive requirements if they wish to apply and be eligible for the position. These conditions are:
Be a U.S. citizen.
You can't have a criminal record or convictions for any crime (if you lie, it won't be very sensible since everything will be investigated in your file).
No drug uses.
Take a urine test.
Loans must be paid up to date and without debts.
Have paid all local, state, or federal taxes annually.
If you have children and are separated, you must be current with court-ordered child support.
It must not be affiliated with any entity that seeks to overthrow the federal government.
Men must register with the U.S. Selective Service.
Have a good source of income.
Be in good physical condition and health.
Have completed a university degree (bachelor's, master's, or postgraduate).
Possess a valid driver's license.
Six months of driving experience.
Two years of work experience.
Pass a physical test of push-ups, a 300-meter sprint, and a 1.5-mile run.
How to become an FBI agent?
Below is a guide of steps that an FBI worker must follow to obtain a job position within the agency.
1. Meeting the requirements to become an FBI agent
The general requirements to join the FBI are to be between 23 and 36 years of age, be a U.S. citizen and not have a criminal record for felonies and serious crimes, among other conditions.
2. Educational Background
Applicants for FBI agents must have at least a bachelor's degree, but other higher levels of education are also required. In general, at least a 4-year college or university degree is required.
On the other hand, they can obtain degrees within the fields, but the FBI has differing views on the requirements for this to happen. It depends on the educational institution. A clear example is the study of Political Science or Criminal Justice.
3. Work Experience
Those who wish to apply to become FBI agents must have at least two years (the more, the better) of experience in the field, except for those with a bachelor's or master's degree, who must have one year of work experience.
4. Pass the selection process
Only some people can be part of the FBI, so aspiring agents must undergo different tests. The first test is based on intelligence, logic, personality traits, and situational judgment.
After passing this test, they must pass Phase II, where they will be interviewed by authorized screening personnel. Finally, they must pass breathalyzer tests, drug tests, physical fitness tests, criminal background checks, and even a polygraph test (to see if they are lying or telling the truth).
The background check is divided into two parts. On the one hand, there is the security background check, i.e., the applicant is checked for criminal behavior and drug use/consumption. In addition, a statement is made on the financial and work situation.
On the other hand, security is responsible for investigating the applicant's background concerning personal relationships (partners, family, friends, etc.) and organizations with which the agent may have been associated. During this process, it is likely that family members, neighbors, or friends of the person in question will be interviewed to corroborate the veracity of the facts and statements.
5. Complete basic training
After passing all the above steps, aspiring agents must attend your local FBI Academy and complete 20 weeks of field training.
This workout consists of five activities: a 300-meter sprint, sit-ups, push-ups, continuous push-ups, and a 1.5-mile timed run. You must score a certain number of points to pass these tests.
What careers should I study to become an FBI agent?
Once applicants have passed the five steps mentioned in the previous section, they will be part of one of the five groups entering the FBI. However, since there are so many applications, different characteristics are taken into account to prioritize those who have more knowledge in one of the following subjects:
Computer Science
It has always been essential to know about technology, which advances yearly, so the applicant must be familiar with specific digital terms. Those with a computer science degree will have more chances of being chosen than someone who barely knows how to handle the computer.
The additional knowledge an applicant has about data recovery and encryption, computer monitoring, and communications through social networks, emails, or any other digital communication, will help to get selected.
Languages
Knowledge of different languages can help (and a lot) a person's eligibility since a bilingual person will have a better chance of joining the FBI than someone who, for example, has a lower level of Spanish. It is optional to be bilingual or multilingual; advanced knowledge of other languages is sufficient.
Military and legal experience
It is necessary for an applicant to have a leadership spirit and to undergo the tactical training required during pre-selection. In addition, one must have a thorough knowledge of federal laws to know what can and cannot be done. This legal knowledge and experience allow the applicant to research new fields and prevent tragedies and mistakes concerning the use of the law.
Finance and economics
Money is the most important thing, as it is the only role capable of moving the whole world. It is why it's necessary to know accounting and everything related to the local, national and global economy.
Science
Scientific knowledge helps to analyze evidence such as DNA, which is essential during crimes without perpetrators. Knowledge of fingerprint analysis, among many other forms of science, is a great advantage that can help an applicant to be selected to become an FBI agent.
References