Only some people can work as park rangers; you need certain qualities and knowledge to do a good job. Several jobs are available, as many industries need this type of worker. This is your ideal job if you like being outdoors and caring for nature.
Before you get excited about this job, remember that you need skills, experience, previous studies, and university degrees that you will have to complete to get this job. That is why you must be entirely sure that this is the perfect job for you, but you need to know first what it is about and whether or not it is profitable to pay your daily expenses.
What is a park ranger?
A park ranger is a person in charge of taking care of parks and natural forests. Their job can be as caretakers or tour guides for those hikers who wish to visit the park. On the other hand, they are in charge of conducting guided tours, giving information about the place and reporting complaints, and even having a moment of fun if they decide to celebrate around a controlled campfire in an open and safe location.
Park rangers are essential for caring for nature and our environments, such as natural resources, wildlife, flora, fauna, wild animals, and ecosystems. A park ranger should know the laws involving open space. Suppose you work in a municipal department, state forests, or for the National Park Service (NPS). In that case, specific knowledge is required depending on your position, such as knowing the different routes for group trails.
Depending on where you work, they may also be responsible for escorting tourists to landmarks, battlefields, historical monuments, and even beaches. There are some park rangers around the White House to provide greater security and prevent any unforeseen event around nature that is within their reach.
What does a park ranger do?
As mentioned above, park rangers can serve various roles, from wildlife to park rangers. For example, some are in charge of entertaining and teaching tourists through a guided tour, so they must know the place, its environmental data, the care of nature, the importance of pollution, and other global activities that cause climate change.
Suppose they are park rangers working for official organizations. They may have studied environmental laws and firefighting methods in that case. However, they may also sell tickets to national parks, collect fees and even keep the countryside as clean and natural as possible.
As you will see, the park ranger job is vast, and you can apply for job offers if you think you can do any of these tasks and, of course, if you are passionate about environmental care. After all, passion for what you do is an essential factor in getting a job.
What are the types of jobs as a park ranger?
Once you have decided to be a park ranger, you need to choose which type of ranger you would like to be, evaluating all the possibilities each position offers. There are several park ranger jobs, and you can choose the one that best suits your skills, interests, and needs.
Permanent National Park Range
Temporary or Seasonal National Park Ranger
Park Ranger Working in U.S. Territories
County Park Ranger
State Park Ranger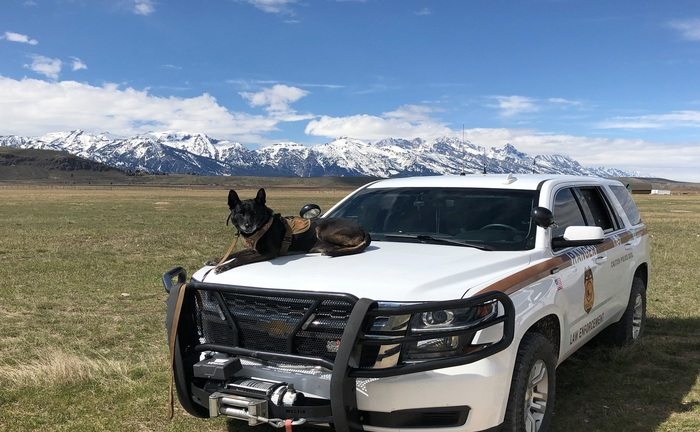 How to become a park ranger?
Knowing your approximate salary is one of the first things to consider when deciding to become a park ranger (which applies to any job). Ask around before jumping into the pool, as there may be better jobs for you to pay your rent, debts, daily expenses, buy food, etc.
Just as there are park rangers who work out of necessity, other people do not care about the salary because their passion for helping others is stronger than the money. Now, if you are already convinced that this will be your next job, you should follow a few steps that, although it will not be a quick process, will have its deserved reward.
1.
Study for a degree
To become a park ranger, one must first complete a university degree. Several majors could help you get a job as a park ranger. You can achieve some of the following academic studies:
Animal Science

.

Environmental Management

.

Environmental Science

.

Fisheries and Wildlife Enforcement Law.

Horticulture

.

Natural Resources Management

.

Park and Recreation Management

.

Police Science/Criminal Justice

.

Sustainability

.

Wildlife and Forestry

.
Wildlife Management.
In addition, depending on the job, you will be required to have at least 24 hours of experience in one of these subjects:
Anthropology.

Archaeology.

Behavioral Science.

Business Administration.

Earth Sciences.

History.

Law Enforcement/Police Science.

Museum Sciences.

Natural Resource Management.

Natural Sciences.

Park and Recreation Management.

Public Administration.

Social Sciences.

Sociology.
2.
Volunteering
All jobs require applicants to have previous experience, but how do I get experience if I can't work to gain it? That is a frustrating issue when applying for a job, and the park ranger application is no exception.
However, applicants can do various activities in different parks to gain experiences, such as volunteering in outdoor areas, historical centers, and nature parks. It is recommended that applicants volunteer while they are studying for their bachelor's degree, as they will be putting into practice everything they have learned in their degree.
This way, you will gain experience in the field, and you may even be hired at the same place where you volunteered. Still, this previous experience is vital to get a job in any park and seasonal work (for which experience is not required, as they are general tasks).
3. Choose the ranger job that best identifies you
After finishing your studies and doing your seasonal or volunteer work, you will have to choose the job that best suits your knowledge and skills, which we mentioned in the previous point.
Check well the tasks of each type of park ranger, and, based on that, choose the one that would be your ideal position. Remember to keep in mind the salary you will earn since the average wage of each worker is different.
4. Search for your perfect job
You are now ready to start working, but you must first find a job. You can research the NPS website (National Park Service), where they usually post job openings.
The same goes for other online job search sites, such as portals, where such jobs are offered. For example, you can check USAJOBS, the government's website, where they post job openings.
What is a park ranger job interview like?
After completing the job application process, you must undergo a series of tests before putting on the park ranger's signature hat.
Qualifications test: This part is the easiest to do, as you only need to gather paperwork. You will need to present a copy of your passport, birth certificate or Social Security card, and an academic diploma.
Controls: At this stage, you will be given a drug test, physical and psychological tests, and a complete medical examination.
Interview: The interviews are usually oral and are conducted by human resources workers or recruiters.
Training: Now that you have been chosen for the job, you will need to train with classes conducted by other professional park rangers. It is expected that, depending on where you work, you will have to do weapons training as you will become a law enforcement officer.
References