Apps like Thumbtack are an excellent option for hiring professional services without the need to waste time. Not only do they have many professionals who are willing to assist you as quickly as possible, but some of them do not charge fees to their customers.
However, you must know as many platforms as possible, such as Thumbtack, as this allows you to know which one to use depending on the vacancy you need to fill or the task you need to complete. So take a pencil and paper so that you have at hand the app that best suits the job you have to do.
It's great that you can find a lot more than just fitness apps like MyFitnessPal or messaging apps like Kik! The goal now is to look for a job.
What type of app is Thumbtack?
If you are a freelancer in the field of housework, you surely know this platform. Available in web format and mobile application, Thumbtack has positioned itself as a space where people like you grow professionally by getting the ideal clients.
This platform has well over 70 million projects, and it connects professionals in the care of domestic spaces with people who need a hand in specific essential tasks for the functioning of their homes.
So, if you have an iPhone or Android and you urgently need a mowing lawn service or help to paint the walls of your rooms, this is a great option to do it.
And, if you are a professional in any of these areas or if you are a handy worker, you will be able to offer your services on it.
Are there good alternatives to Thumbtack?
There are many apps on the market similar to this one, as each one varies in the job offers that are offered.
Another factor that differentiates them is the types of professional profiles that the platforms want to advertise their services on. Some require freelancers to have many years of experience or to meet specific demographic requirements.
So, if you are a pro or a user who needs assistance with a specific task, you must go for the application that best suits your needs and budget.
Another advantage is that you can find the service you require in the city where you reside. In addition, they offer a series of benefits for both parties that are worth taking advantage of:
They have a series of experts who verify the information entered by both clients and freelancers, more exhaustive in the case of the latter
They are like a job board, but many of the protocols are set aside
Many of them publish reviews of the contracted services on their official pages, which allows you to check the quality of the work performed
Most of them connect clients and professionals in a matter of minutes
Upshift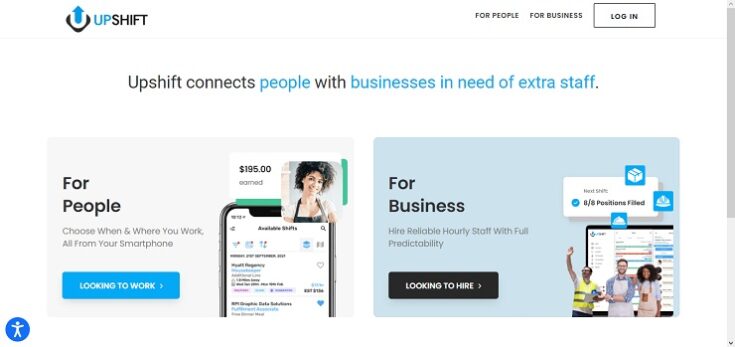 If you are a freelancer as a designer or cook, Upshift offers you the opportunity to perform those tasks you love to do (and in which you are an expert) without being tied to office (or restaurant) hours.
For those who are looking for a professional, this application has no fees for hiring them. If you have a business or want to offer your services, you will have to pay a fee only if the work you did was successfully completed.
Upshift calls it a "success fee" and covers expenses such as insurance compensation, unemployment insurance, and certain taxes.
If you want to download it, you can get it from the Apple Store or Google Play Store, depending on the device you have. It is important to know that this platform allows you to work full-time or part-time, as well as just for one shift. And if the freelancer manages to get hired full-time, they will get a $100 reward for the Upshift.
Taskrabbit app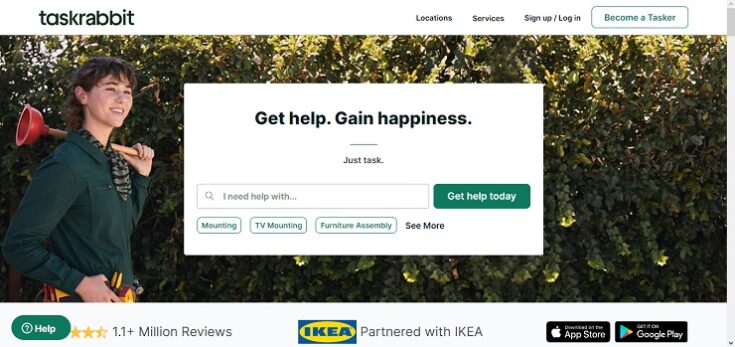 With more than 1 million reviews from the App Store and the Google Play Store, you can make use of it. Taskrabbit has positioned itself as one of the great apps that offers services related to household chores.
What's new? That its services can be hired the same day you require it. So if you need to move out of an apartment and your friends didn't show up, you just have to enter the Taskrabbit platform and select who you want to help you according to the price you can afford and the reviews you read.
Once you confirm the availability of the Tasker in your city, you only have to wait for the freelancer to complete the job you have chosen, and that's it! You pay, leave a review, and you can enjoy your new and improved home.
Wonolo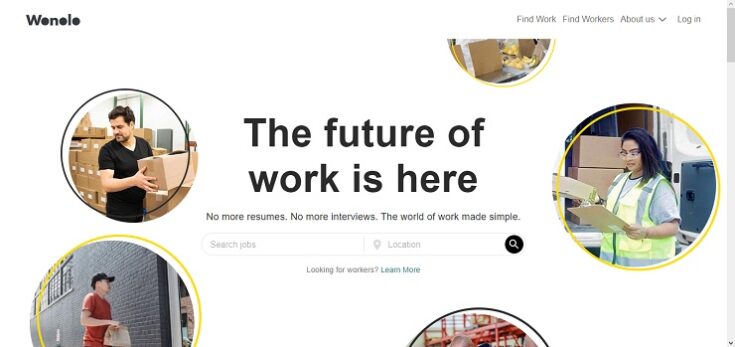 Hiring a Wonoloer is quick and easy. You only have to post inside the job vacancy you need to fill, and the algorithm will send you some profiles that fit your requirements.
All applicants have a background check process, so it won't take you long to receive some answers, as this process is already advanced by the Wonolo team.
What you should take into consideration is that you will have to put the following information in the application of the tasks to be performed:
Price to be paid
Location
Start time
Description of the job
Mention if there is any special task that the Wonoloer should do
Like other similar platforms, freelancers have benefits such as insurance in case of occupational accidents, i.e., Occupational Accident Insurance (OAI). So, if you work in areas such as merchandising, delivery, or warehouse operations, Wonolo is a great option.
HomeAdvisor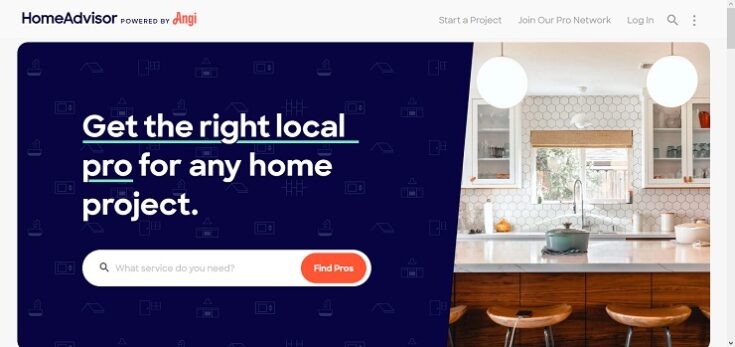 With nearly 25 years of experience, HomeAdvisor is an app that has been connecting quality professionals with clients across the United States for decades.
It doesn't matter if what you require is a remodeling expert or a plumber; this platform offers you a solution for more than 500 activities and areas that have to do with domestic work.
Worried that it's not the freelancer you need? HomeAdvisor gives you the possibility to check the profile and reviews that best match your job.
However, before that, the application, which is available for Apple or Android devices, will conduct a brief interview so that you get the right professional for your needs and requirements.
References