The EBT payment method is one of those electronic formats that allow beneficiaries to participate in certain social assistance programs. Thus, throughout the United States, different stores have implemented it among their payment methods to receive and use benefits electronically through a debit card.
Participants in this program can make the switch to using a debit card while still taking advantage of benefits that would normally be made by check. They can pay for food for their households and benefit from the program's normal cash approach.



Stores that accept EBT nearest you in Houston
In Houston, there are several stores that accept EBT among their payment methods, but here we will only recommend ten of the best. We base our recommendations on the ratings given by customers on Google My Business, so you can be sure you'll get the best service and find many products.
| | | |
| --- | --- | --- |
| Name | Address | Phone Number |
| Snap Grocery | 214 W Cavalcade St, Houston, TX 77009 | - |
| Budget Food Mart | 5400 W Bellfort Blvd, Houston, TX 77035 | +1 713-728-9822 |
| AIRPORT XPRESS | 8600 Broadway St, Houston, TX 77061 | +1 713-485-4254 |
| Super John Food Mart | 5418 Gessner Rd, Houston, TX 77041 | - |
| AM FOOD STORE | 1438 W Gulf Bank Rd, Houston, TX 77088 | - |
| Main Food Store | 1101 Main St, Houston, TX 77002 | +1 713-650-8788 |
| Checkout Food Stores | 2802 Washington Ave, Houston, TX 77007 | +1 713-880-2860 |
| Mercado K-Tracho | 3100 Wilcrest Dr # 140, Houston, TX 77042 | +1 346-467-8291 |
| 249 Food Mart | 9815 Bammel North Houston Rd G, Houston, TX 77086 | +1 281-780-3895 |
| Pleasant food mart | 7302 Tierwester St, Houston, TX 77021 | +1 713-748-2155 |
Stores that accept EBT near me in Chicago
In Chicago, there are also several stores that accept EBT, but guess what the best part is; some of them are open 24 hours a day and offer the option of having the products delivered to your home.
| | | |
| --- | --- | --- |
| Name | Address | Phone Number |
| MNS Food Market | 5615 W Madison St, Chicago, IL 60644 | +1 773-287-8000 |
| Foodsmart | 3415 W Diversey Ave, Chicago, IL 60647 | +1 773-384-1125 |
| Damen Food Market | 2001 S Damen Ave, Chicago, IL 60608 | +1 312-733-6162 |
| Food4Less | 7030 S Ashland Ave, Chicago, IL 60636 | +1 773-349-9000 |
| T&C Grocery Market 1 | 4754 N Bernard St, Chicago, IL 60625 | - |
| Ftex Foods | 5756 W Chicago Ave, Chicago, IL 60651 | +1 773-626-3034 |
| Foodsmart | 2901 W Armitage Ave, Chicago, IL 60647 | +1 773-772-3200 |
| H & B Foods | 246 W 43rd St, Chicago, IL 60609 | +1 773-373-2258 |
| Michigan Food Center Inc | 5539 S Michigan Ave, Chicago, IL 60637 | +1 773-966-4186 |
| Food Market Santa Fe | 5001 W Addison St, Chicago, IL 60641 | +1 773-481-1383 |
More EBT-accepting stores near you, recommended by us
In the United States, more and more stores are accepting EBT as a method of payment, in part supported by large chains that value this method. So before going to a store, it is worth checking if it accepts EBT among its payment templates and you will be able to take advantage of the benefits offered.
Smart & Final Extra!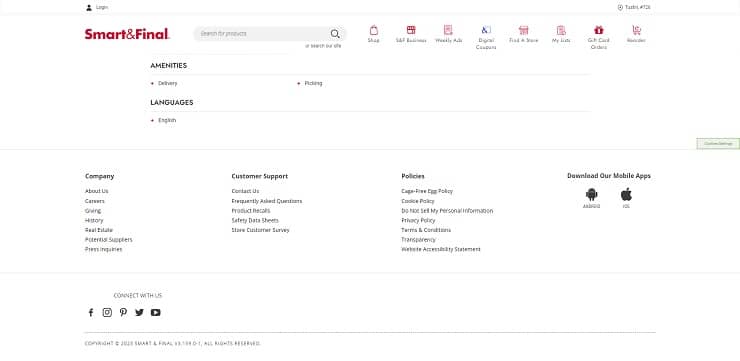 This marketplace chain provides the opportunity for any member of the community to find a real variety of options for the home. Thus giving the opportunity to pay with EBT and take advantage of the benefits offered through debit cards.
Sprouts Farmers Market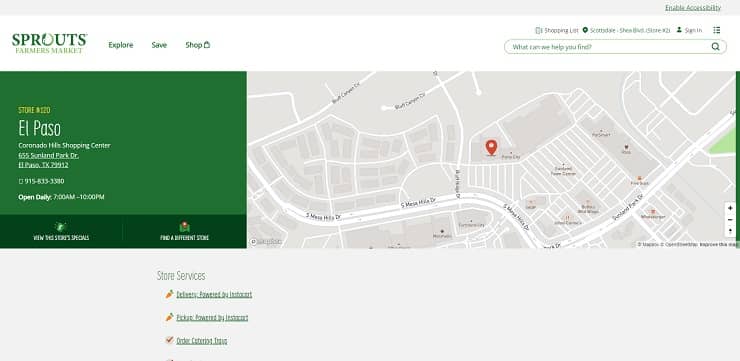 More than just a market, Sprouts Farmers Market seeks to become a place for families to solve their problems. It's a chance to pay with EBT while enjoying a wide variety of natural items for the family in a store that, while small, has everything you could possibly need.
WinCo Foods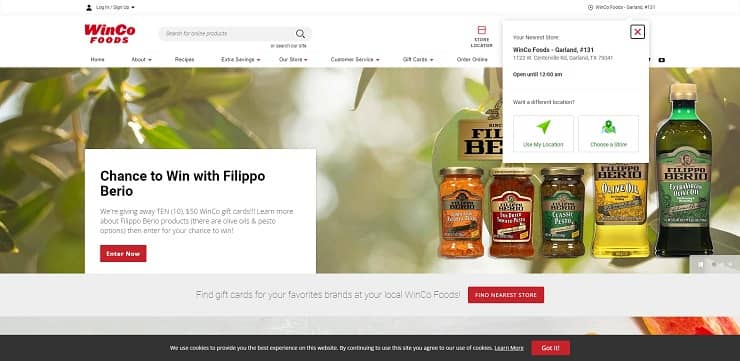 If you are looking for a market with wide aisles that allows you to think well about what you are going to buy for your home, WinCo Foods is an ideal option. With high-quality products at an incredible price plus the ability to make payments with EBT, this store is constantly growing.
Lafrique Market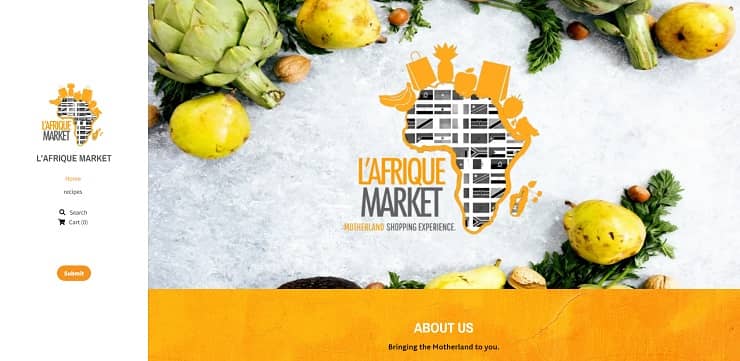 Lafrique Market is a market specializing in African and Caribbean food that undoubtedly poses as a great option to find everything regarding those flavors. Their mission is to bring to the public those dishes that would generally be more difficult to find in the United States.
Yes! Organic Market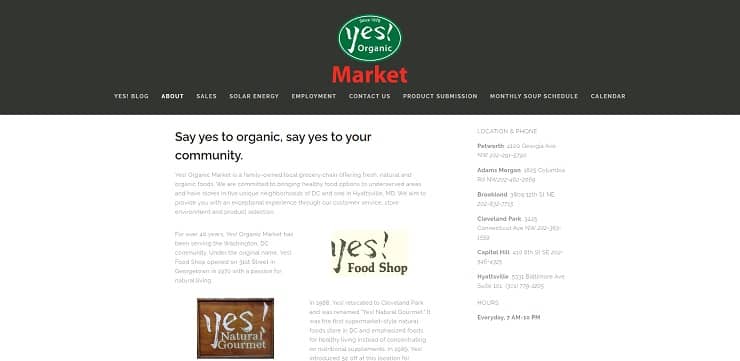 This organic market keeps its aisles filled with unbelievable fresh, natural, and organic food options that will delight the family's palate. They also offer EBT payment methods so that those who require it can pay this way.
Walmart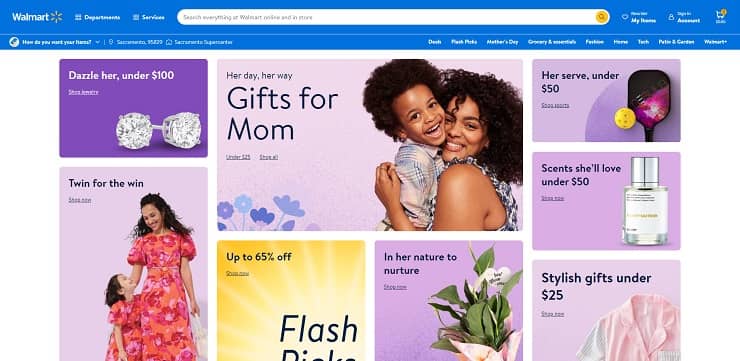 The world's largest retail chain features EBT as one of its payment methods. Following this, they want anyone with the need to pay under this program to be able to do so and take advantage of purchasing an item at any branch of the chain.
King Seafood Market
This fish market, both fresh and cooked, is positioned as one of the best seafood options to purchase using EBT. In this way, they guarantee the arrival of users who can pay with this method to enjoy their fresh fish.
📍 Address: 5068 Memorial Dr Stone Mountain, GA
✆ Phone Number: (404) 297-0408
🌐 Website: No website
Trader Joe's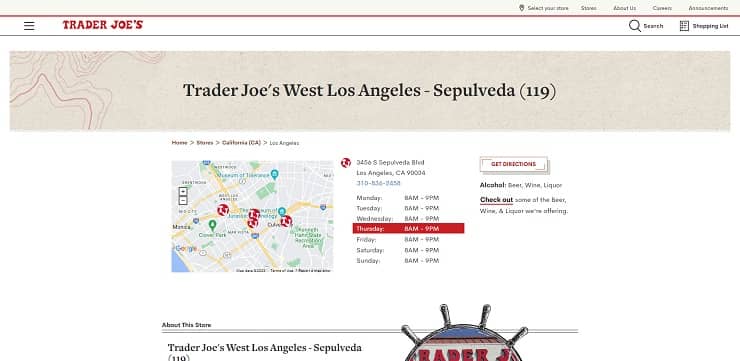 Trader Joe's is another major retailer that has added EBT technology to its portfolio of payment options. Thus opening up to a field of people who need to take advantage of these kinds of programs in their daily lives.
How many stores in the United States accept EBT?
There are about 248,000 retail stores in the United States that participate in the Supplemental Nutrition Assistance Program (SNAP) and therefore accept EBT as a payment method. They are part of a large network that seeks to help facilitate access to food resources for those most in need.
This is in part thanks to large supermarkets, grocery stores, specialty stores, and farmers' markets that have taken the leap to accept EBT. Opening the door to nationwide acceptance of this method of payment among the default options for each store. However, this does not mean that every retail store in the state will accept EBT.
Therefore, the list of stores that accept this technology may vary by state and even by branch in the case of chains, so it is worth checking in advance through the official website of each state with an EBT card provider the stores that accept this payment method in the locality.
Who can have EBT?
The use of EBT is intended for those who are beneficiaries of specific social assistance programs offered by the U.S. Government, such as the Supplemental Nutrition Assistance Program (SNAP) where people with limited income and resources receive government assistance in their homes.
SNAP beneficiaries are low-income individuals and families who meet the eligibility requirements established by the federal government in each area. In this way, the government seeks to maintain some control over who can and cannot enter these programs and who seeks to take advantage of them with bad intentions.
Although each state has its own rules and regulations to be part of this kind of program and therefore be eligible for the use of EBT, thus, different states will not have the exact same requirements and therefore there will not be the same number of people with this ability to pay.
What can be purchased with EBT?
The EBT card can be used to purchase food and commodities, such as fresh or frozen fruits and vegetables, meats, fish, dairy, bread, and cereals, as well as seeds and plants to grow food. Although this may depend on the store itself and the items they have to offer.
This card cannot be used to purchase non-food items such as cleaning products, cosmetics, alcohol, cigarettes, medicines, and even food supplements. Thus, if you buy any of these items you would be breaking the rules of the card and, therefore, putting yourself at risk of being eliminated from this assistance program.
This is why it is significant to clearly understand the rules for purchasing using these cards. Since these could change according to location and even according to the aid program in which you are a participant in an associated way. Likewise, these programs usually clarify the rules for the use of the card when they give you the aid document.