We're often tired when we get home, and what better than ordering fast food to be delivered in a few minutes? However, there are times when not everything will go as expected, as Grubhub, just like other food ordering and delivery companies, has the option to pause their orders.
If you notice that a restaurant or Grubhub delivery is paused because of high demand, it may be on account of various issues, mainly on the restaurant's part.
At what time does Grubhub stop delivering?
In general, and according to the company's official website, Grubhub delivers 24 hours a day. However, this depends entirely on the restaurant, as each one manages a different schedule, and not all are open all day.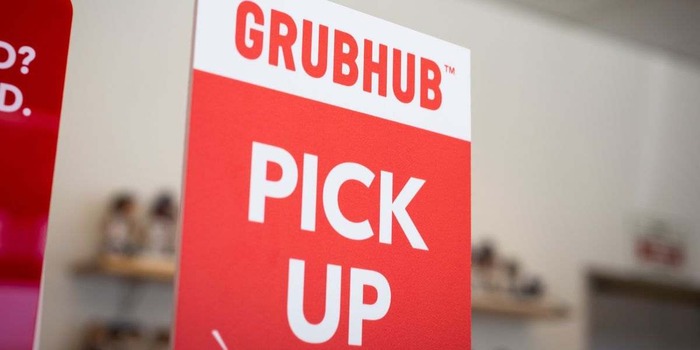 In addition, Grubhub pausing delivery may be due to ordering time. For example, fewer restaurants are open from midnight to early morning; therefore, there are not as many delivery drivers available to bring an order to your home.
When does Grubhub stop delivering?
If you can't find a Grubhub near you and there are no restaurants available, it may be either because of the time of day, a lack of food, or demands for orders. If you live in a place where there are several food branches and they are open 24/7, you should have no inconvenience when ordering from Grubhub.
Why is Grubhub delivery paused?
If you find out that a restaurant is paused, it's because it is not taking orders from its diners. Therefore, Grubhub stops taking orders too. It can be due to several factors:
With strong winds and rain, many delivery drivers choose to take shelter in their homes to prevent possible vehicle accidents. During this time, they become unavailable for Grubhub delivery.
This is very common in downtown areas, where cars are constantly circulating, making it almost impossible to reach the destination, which usually happens if there are protests in which demonstrators cut off roads and block the passage of vehicles.
This happens mostly on weekends and holidays. Restaurants cannot meet the demand for the number of orders they receive, either through Grubhub or in person, so they often have to pause orders to serve the diners who visit the establishment since they have priority. That's why Grubhub delivery is paused due to high demand.
The application will let you know if your request has been put on hold. This may be because the restaurant has run out of ingredients to prepare your order.
Occasionally, a restaurant may not be able to fulfill an order on time because of a delay due to quality control issues.
How long do Grubhub breaks take?
There is no set time for Grubhub delivery breaks. It can range from a couple of minutes to several hours. It all depends on the restaurant's demand where the order is placed.
Why does the Grubhub app show that everything is closed?
If you feel like ordering at a restaurant because you are sure it's open, but go to the app, only to find out that it's closed, what's the reason? Often, even if the place is open, you can cancel the display of your delivery in Grubhub, which depends entirely on the place's owners.
If the Grubhub app shows that everything is closed, it is because the restaurant is either closed, out of service hours and has not yet opened, or its staff is on vacation. It can also happen that the restaurant owner decides to remove the delivery option through Grubhub, either temporarily or permanently.
The restaurant could also stop delivering home orders to focus on customers coming to the establishment in person. On the other hand, the app itself could be responsible if Grubhub appears to be closed due to system errors or a mishap in the server.
What happens when Grubhub cancels my order?
If you have already ordered your meal and are waiting for the delivery to arrive, but suddenly your order is canceled, you should receive an e-mail notification from Grubhub. In these cases, the best thing to do is ask for your money back to get a Grubhub refund (as long as the restaurant's policies allow it). This transaction may take up to 5 business days to complete.
Does Grubhub charge for canceled orders?
Grubhub will charge you a percentage for the order you have placed and subsequently canceled. If less than an hour has passed since the order was placed, the platform charges you $10. If more than one hour has passed since you ordered, you will be charged $5.
REFERENCES