Banana Republic is an American firm that was founded in 1978 and, since then, has become one of the most acclaimed chain stores for teenagers and students due to the wide variety of clothes they offer.
At first, getting a discount on your purchase seemed like a dream since the company was dedicated to travel clothing and luxurious accessories. However, after becoming part of GAP, it began to expand its style. Today, "BR" sells clothing and accessories of the highest quality and at a price that is hard to find in the market, which is reduced thanks to the Banana Republic coupon for students.
What can I buy with a Banana Republic student coupon?
Banana Republic is one of the most recognized fashion brands in the country, as they have garments of all kinds of fashion, from the latest in design to clothing inspired by past centuries. As you will see, this store is very varied, and you can get clothes for men, women, children, babies, as well as sportswear, no matter what time of the year.
One feature that makes Banana Republic an ideal place to go shopping is that it offers clothing for all tastes, sizes, and ages. Among the many items we can see in a company store, we can find dresses for women, men, children, and babies and garments inspired by previous years in its Heritage Collection.
On the other hand, BR sells shoes and different accessories to look elegant without paying too much, such as jewelry, sunglasses, socks, belts, ties, hats, scarves, handbags, wallets, and many more.
How to get a Banana Republic student discount online?
If you have already decided that you are going to shop at Banana Republic, you can take advantage of all the coupons and discounts that are on the web, and that allow students to save a lot of money. It is important to clarify that you can use these codes on the web and in a store.
Enjoy the incredible offers the store has for you. Although there is no Banana Republic student sale on student discount sites, such as Students Bean, UNiDAYS, or Save the Student, those studying can access special discounts through other websites.
For its part, Broke Scholar offers a 15% discount on BR only for university students and stores that adhere to this promotion. You will have to show your student ID at the cash register, and they will tell you whether or not they accept the discount.
Other ways to get Banana Republic student discount
It is worth mentioning that, although the company no longer has student discounts, they have had them in the past, so keep an eye on their social networks to see if they will add these special coupons. Also, you can get free shipping if you are a Rewards Member and have purchased over $50.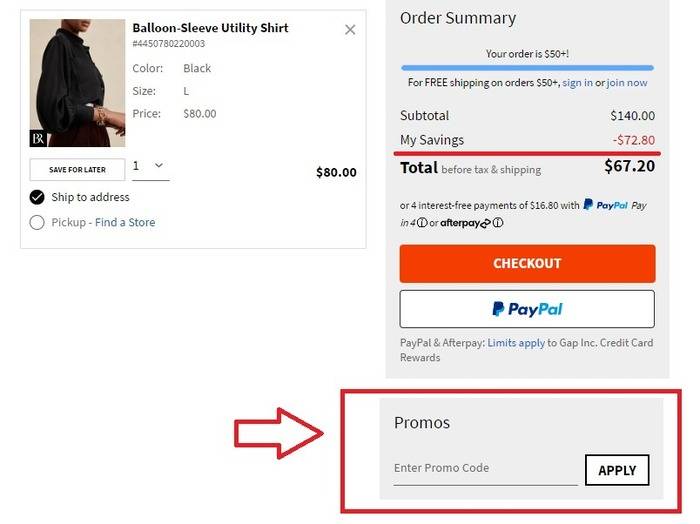 In any case, you can get other discounts on different official sites, such as Forbes, which offers a wide variety of discounts up to 50%. You can see more details here.
If you go to Coupon Follow, you can access up to 60% promotions on selected products. Just click here to find out all the news.
Find more deals like these at Hot Deals, where they have up to 20% off on selected items with your Banana Republic student discount. Don't miss this opportunity; click on this link to learn about all the deals.
References: