In California, CalFresh is a food assistance program that supports low-income individuals and families in accessing nutritious food.
While the program has traditionally been associated with purchasing food at supermarkets and farmers' markets, more and more restaurants in the state are participating in the program and accepting CalFresh payments.
For elderly, homeless or disabled customers, there is the ability to purchase food at various restaurants in San Francisco that partner with CalFresh. It is a program with the sole mission of benefiting those who are least able.
And yes, some do research on restaurants that accept cash at Grubhub, Most Famous Restaurants that Hire at 14, or the nearest Poke Bowl restaurants. Still, we'll focus on the CalFresh program.
Restaurants that accept calfresh
The best way to make sure a restaurant accepts Calfresh payments is to call the location you will be visiting before you show up. Some popular food chains accept this benefit, but not at all locations, so be sure to check before you visit. Some restaurants you can go to are:
Healthy n' Fresh Cafe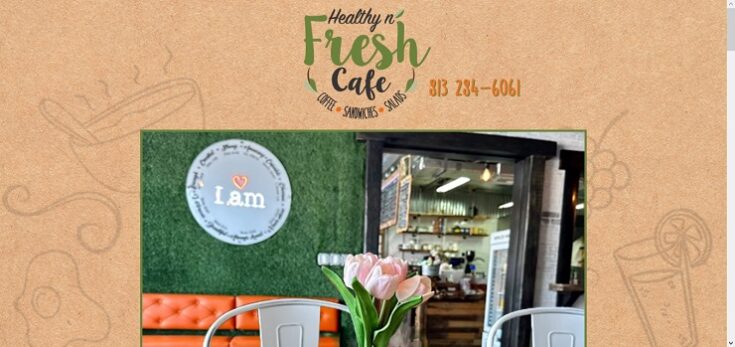 Healthy n' Fresh Cafe is a restaurant located in Los Angeles that specializes in offering healthy and sustainable dining options. It accepts CalFresh as a form of payment and is committed to providing fresh, quality food options to all diners.
The Healthy Grill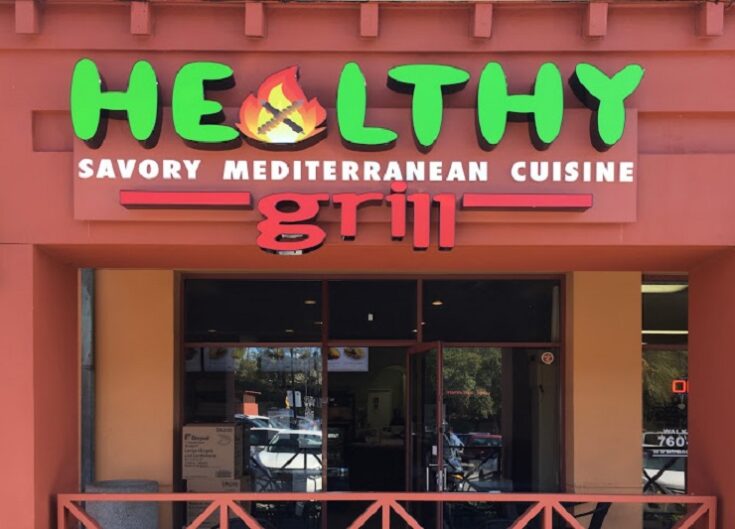 Located in San Francisco, The Healthy Grill offers a variety of healthy food options, including fresh salads, vegetable-based dishes, and lean proteins. It accepts CalFresh and offers special discounts to CalFresh recipients.
Green Cuisine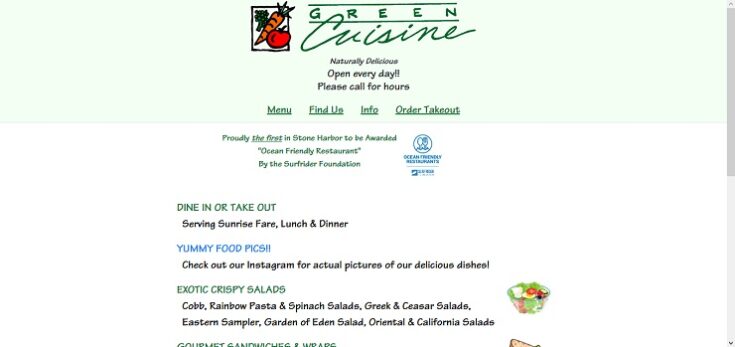 This San Diego-based restaurant specializes in vegetarian and vegan food options. Green Cuisine accepts CalFresh and offers a varied menu of nutritious and delicious dishes. It's a great alternative when you want to take care of yourself and buy delicious food.
CalFresh Accepting Restaurants by County
You can also find a listing of Calfresh restaurants in the different counties, which can make your search easier. Again, you must call before visiting the different locations to make sure you will be able to pay with your Calfresh card.
Calfresh Accepting Restaurants in California
| | |
| --- | --- |
| Name | Direction |
| A&T Burgers. | 9401 Avalon Blvd, Los Angeles, CA 90003 |
| Angel's Burger. | 432 Manitoba Street Los Angeles, California 90293 |
| Art's famous chili dog. | 1410 W Florence Ave Los Angeles, CA 90047 |
| Amecí Pizza and Pasta. | Behind Earl's Grill, 3860 Crenshaw Blvd # 101, Los Angeles, CA 90008 |
| Arby's. | 5920 Sunset Blvd, Hollywood, CA 90028 |
| B & R's Old Fashioned Burger. | 3512 W Rosecrans Ave, Hawthorne, CA, |
| Bonnie smoking BBQ. | 1280 N Lake Ave, Pasadena, CA, |
| Banh Mi Che Cali. | 647 W Valley Blvd, Alhambra, CA 91803 |
| Big Al's Pizza. | 6044 Atlantic Blvd Maywood, CA |
| Bravo's burger. | 14698 Pipeline Ave Chino Hills, CA 91709 |
| Bobo's Burger. | 1220 Firestone Blvd., Los Angeles, CA 90001 |
| Broadway food corner. | 445 S Broadway, Los Ángeles, CA 90013-1102 |
| Brother's BBQ. | 3680 W 6th St Los Angeles, CA 90020 |
| Creole coffee. | 5545 W Pico Blvd, Los Ángeles, CA 90019-3919 |
| Campus kitchen. | 5220 W Washington Blvd Los Angeles CA 90016 |
| California steak and fries. | 3745 La Brea Ave Los Angeles, CA 90016 |
| Captain Tony's pizza and pasta. | 135 East Avenue J Lancaster, CA 93534 |
| Burger King | 700 W Cesar Estrada Chavez Ave, Los Angeles, CA 90012 |
| King of BBQ. | 5309 South Vermont Ave. Los Angeles, CA 90037 |
Calfresh Restaurants in Orange County
| | |
| --- | --- |
| Name | Direction |
| CaféCultura. | 324 W 4th St B, Santa Ana, CA 92701 |
| Vegetarian Restaurant Cali. | - |
| El Taco. | - |
| Domino's Pizza | 3902 E Chapman Ave, Orange, CA 92869-3915 |
| El Pollo Loco. | 1611 E Katella Ave, Orange, CA 92867 |
| Guadalajara Meat Market. | 2950 W Ball Rd, Anaheim, CA 92804-4803 |
| Jack in the box. | 431 W Katella Ave, Orange, CA 92867 |
| KFC. | 708 N Tustin St, Orange, CA 92867 |
| Kerostena Mediterranean Grill. | 12546 Valley View St, Garden Grove, CA 92845-2006 |
| Lee's Sandwiches. | 3070 W Chapman Ave. Suite E, Orange, CA 92868 |
| Long Hai Restaurant. | 682 El Camino Real, Tustin, CA 92780-4310 |
| Oligo Grill. | - |
| Pizza Hut. | 2091 N Tustin St, Orange, CA 92865 |
| Rose's Sugar Shack. | - |
| Round Table Pizza. | 1737 E Katella Ave, Orange, CA 92867-5105 |
| Wendy's. | 15 Boston Post Road, Orange, CT 06477 |
| Yoshinoya. | 1273 N Tustin St Ste A, Orange, CA 92867-5102 |
| McDonald's. | 2401 N Tustin Ave, Orange, CA 92865 |
| Waba Grill. | 3070 W Chapman Ave Unit A, Orange, CA 92868 |
| Subway. | 500 N State College Blvd Suite 120, Orange, CA 92868 |
| Teddy's Cafe. | 2401 W Lincoln Ave, Anaheim, CA 92801-6459 |
Calfresh Restaurants in Riverside County
| | |
| --- | --- |
| Name | Direction |
| El Taco. | - |
| Denny's. | 1245 University Ave, Riverside, CA 92507 |
| El Pollo Loco. | 3740 La Sierra Ave, Riverside, CA 92505 |
| Fuego 360. | 3866 La Sierra Ave, Riverside, CA 92503 |
| Jack in the box. | 9485 California Ave, Riverside, CA 92503 |
| La Villa Hamburgers. | 374 E Ramsey St Banning, CA 92220 |
| McDonald's. | 2891 Canyon Springs Pkwy, Riverside, CA 92507 |
| Papa John's Pizza. | 110 Hidden Valley Pkwy, Norco, CA 92860 |
| Pizza Hut. | 9706 Magnolia Ave, Riverside, CA 92503 |
| Popeye's. | 9825 Magnolia Ave, Riverside, CA 92503 |
| Red Maple Pizza. | 25045 Red Maple Ln, Moreno Valley, CA 92551 |
Benefits of buying food at restaurants with the CalFresh program
For starters, you have access to nutritious meals, an ideal alternative for those who have difficulty cooking at home due to time or resource constraints, restaurants that accept CalFresh offer the opportunity to access nutritious and balanced meals. Plus, you have access to a variety of options.
All restaurants offer a wide range of meals, from traditional dishes to international culinary choices. This allows CalFresh recipients to enjoy a variety of flavors and nutrients. To enhance their benefits, they have great ease of use.
Using CalFresh in a restaurant is as simple as using it in a supermarket. Recipients need only present their EBT card and follow the usual checkout process. It is essential not to forget the card; otherwise, they will not be able to complete the payment.
How to use Calfresh in one of the participating restaurants?
The procedure is simple and quick. Once you understand how it works, the first thing to do is to verify eligibility.
Before you can use CalFresh at a restaurant you need to check if they are eligible to participate in this program. You can do this by contacting your local welfare office or by visiting the official CalFresh program website.
Once eligibility has been checked it is important to know which restaurants participate in the CalFresh program.
This can be done by visiting the official CalFresh website or by checking with your local welfare office. Above, you will find a listing of some options in each county.
Once you are certain that your chosen restaurant accepts that option, you will need to present your EBT card upon arrival to make payment for the meal you have ordered. The restaurant staff will process the payment as if it were a regular debit card transaction.
If you have any questions you can ask the payment processors or call the program's customer service before you go to the restaurant where you will eat.
The mission is to make sure that you can purchase the food you need as conveniently and quickly as possible. Furthermore, make sure you don't go over the limit.
How do I know if I am eligible for the program?
To be eligible you must meet some basic requirements, such as being an adult 60 years of age or older, having a disability, being homeless, or being a spouse for someone with any of the above options. Remember that this is a benefit intended for people with fewer possibilities.
If you would like to see if you are eligible and understand the enrollment process, you can call the Calfresh information line at 1 – 877 – 847 – 3663. You can also go to the local office located in the county where you live, the location can be found through the Calfresh online page.
References