Being in College is, without a doubt, one of the best experiences in life. You make friends on a closer level as you share interests, start to focus on your vocation, learn hard and soft skills that will help you in the workplace, and start networking to get a job.
However, you shouldn't wait until graduation to get a job or start something of your own; many students decide to work while they study, either to pay for their tuition fees or to gain experience before finishing their degree.
Whatever the reason, there are many possibilities for students to make money while in college and here we will tell you the 10 most common! Keep reading and share this article with someone who might be interested.
Top 10 ways to make money in College
1. Work scholarships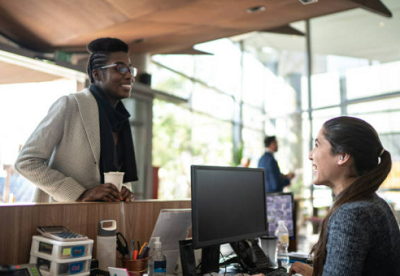 The first thing you can do is find out if your university has a scholarship program to work in it. Some of the most common jobs for students are as a tutor, library assistant, event organizer, customer service in campus offices or stores, etc.
One of the biggest benefits is that you will save on transportation as you will be working on campus, and the hours are flexible as they fit in with your class schedule.
Another thing to take into account is the form of payment. Some universities can give you money but others prefer to pay the tuition fees directly; depending on the purpose you have, it can be beneficial for you or not.
2. Sell your creations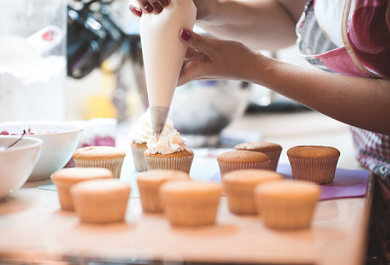 If you like crafts or activities such as sewing clothes, making accessories, drawing, cooking, etc. Sell, sell, sell! Your classmates and other students will always be looking to buy something, and if you are on campus it will be more attractive to them.
Organize your business, choose a creative name, and open a profile on social media to show your products; if you are good, this is easy money.
Important: Find out if your university does not have problems with students selling things, since some of them have regulations that prohibit it (or that prohibit some specific items).
3. Start freelancing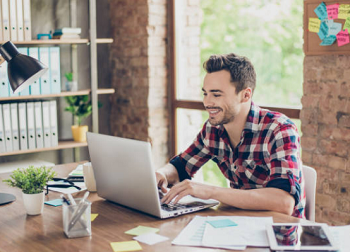 Currently, there are many online platforms that allow you to offer your services or find freelance projects.
A freelancer is a person who works independently, without being in a company, and who can set their own rates and control their hours.
However, although it sounds very attractive, you should know that there is a lot of competition since the market will not only be full of professionals from your country but also worldwide; and that you must have a fairly organized lifestyle to fulfill all your duties.
What can you offer?
Social Media
Content Creation
Virtual Assistant
Article Writing
Accounting
Photography
You name it!
What should you do before entering these platforms? Define what services you want to offer, what price will they have, what is included, what the work process is like, and a portfolio with references of what you already know how to do.
Some of the pages that can you can look up are: craiglist.com, freelancer.com, fiverr.com, upwork.com, linkedin.com, simplyhired.com, toptal.com, peopleperhour.com.
4. Look for a part-time job
This is one of the most common ways to make extra money for students. Since you don't have a profession or a degree yet, you may have to take jobs that don't interest you or that don't pay much, but give it a try!
Before choosing anything, try to find openings in your area and make sure they fit into your class schedule. Also, create a CV and a specific cover letter for the vacancy; the more professional you look, the more chances you get to be hired.
5. Take care of pets
If you like animals and have had experience with dogs or cats, you can offer to take care of them or take them for a walk during the hours that you do not have classes.
Surely there will be someone in your neighborhood who needs extra support with them.
6. Take care of babies/children
Similar to the previous point, if you like children you can also take advantage of it.
Many parents are looking for babysitters (both female and male). However, you must be 100% sure that you have the patience for this job as it is quite a big responsibility.
For the price, consult with other people who do the same and establish your rate and your hours. You can hand out flyers or post on your social media that you are available for work.
7. Sell things you no longer use
Although this will not be an ongoing income, it is an easy way to make extra money. Look into your closet and the rest of your house for things that you can sell and that are in good condition; however, if you have things with some minor flaws, see if someone can restore them or use the materials (such as ripped clothing, broken computers, etc.).
There are many apps where you can post these items: Vibbo, Wallapop, Facebook Marketplace; you can even hold garage sales at your home.
8. Apply for event protocol
Companies that organize events are always looking for young people to work in reception, animation, or general support.
Find an agency that works in your city and leave your information so that they can contact you for upcoming events.
Although it will not be something recurring, it is quite profitable since the payment is usually good and you only have to work on the days of the event. If your class schedule allows it, it is a great opportunity.
9. Offer private lessons
If you are good at a subject, take advantage of your knowledge and give private classes to students of lower levels or even from college.
On the other hand, if you know a second or third language, you can also offer classes for others to learn. Language institutes are generally expensive, so there are always people interested in classes for a lower price and personalized attention.
10. Work as a waiter
This is a good job that you can do whatever your career is. If a restaurant or bar in your city is looking for waiters, ask about the working hours and hand out your CV.
In addition to your salary, in these types of jobs, you can get extra money thanks to tips from customers.
Get organized and take the risk!
The most important thing about how to make money while in college is organization. If you have a good balance between work and studies, you will achieve your goal.
Even if you start to get more and more projects, you can include your friends to divide the load while everyone earns a little; remember that this is how big companies start, as entrepreneurs that managed to establish themselves and become profitable.