Recently, Afterpay has become a popular payment option for many consumers. This service allows users to make purchases and pay for them in installments, making it easier to manage expenses. Some stores like Walmart accept Afterpay, and while there are other apps like Afterpay, it is still the best.
While Afterpay is commonly used for fashion (there are many sneaker stores that accept AfterPay), beauty, and home purchases, did you know that there are also hotels that accept Afterpay? This convenience makes it much simpler for travelers to book and pay for accommodations.
If you are planning to go on vacation soon, it is a good alternative to know which hotels have this option and opt for one of them.
What are the Afterpay hotels options?
Online payment methods have become the main option for many, it is more convenient and secure compared to always carrying your credit cards or cash with you.
If you prefer to make your payments this way, it's time to get to know the hotels where you can pay with Afterpay and enjoy all its benefits.
Hilton Hotels & Resorts
One of the largest hotel chains in the world, Hilton Hotels & Resorts understands the importance of offering flexible payment options. With Afterpay, you can book a room at any Hilton property and enjoy a luxurious stay without the upfront cost.
Marriott International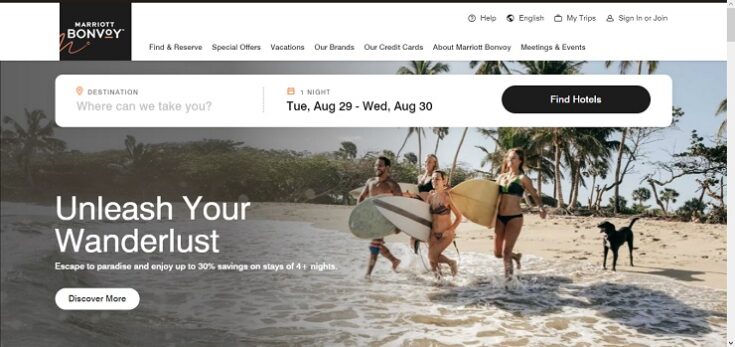 Marriott International is another major hotel group that accepts Afterpay. With a wide range of brands under their umbrella, including Marriott Hotels Sheraton, and W Hotels, you'll have plenty of options to choose from when planning your trip.
AccorHotels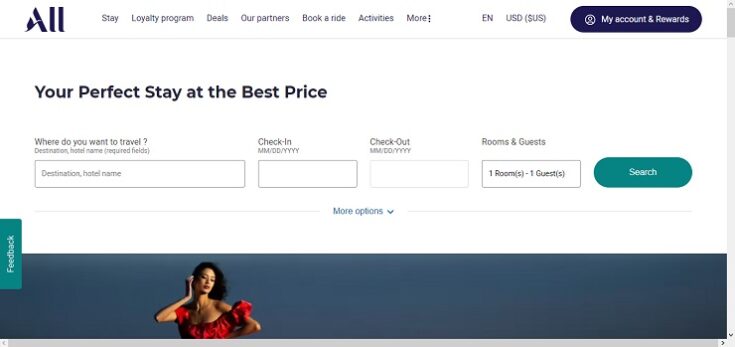 AccorHotels is a leading hotel company that operates more than 5100 hotels worldwide. With popular brands like Novotel ibis and Fairmont, you can find comfort and convenience at AccorHotels, all while taking advantage of Afterpay.
Choice Hotels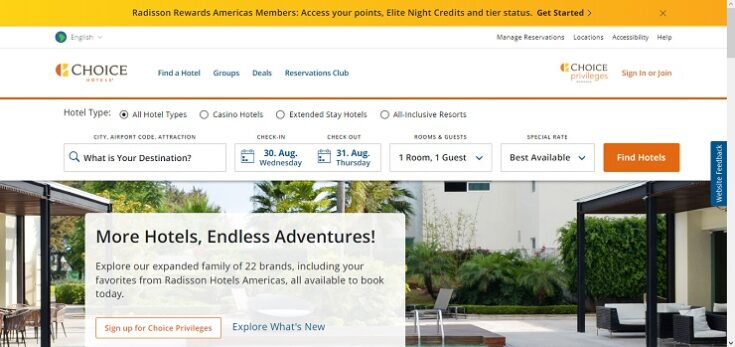 Choice Hotels offers a variety of accommodations across different price ranges, making it suitable for budget-conscious travelers. By accepting Afterpay, Choice Hotels makes it even easier to book a room that suits your needs without breaking the bank.
InterContinental Hotels Group (IHG)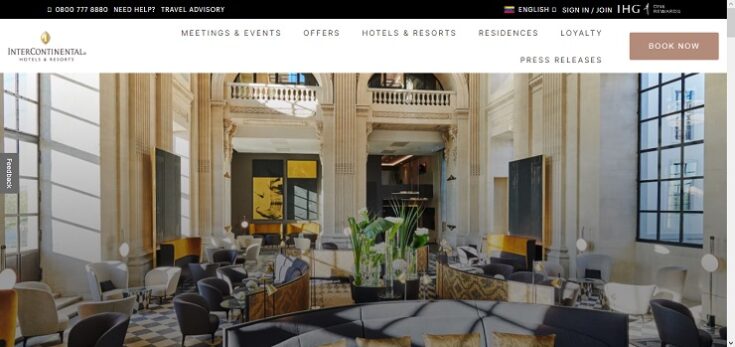 IHG is known for its brands like InterContinental Holiday Inn and Crowne Plaza. With IHG hotels that accept Afterpay, you can travel for business or pleasure and enjoy the convenience of splitting your bill into manageable installments. An excellent option to not interfere with your monthly payments and take care of your savings.
Benefits of staying in a hotel using Afterpay
Afterpay is known by most users because it is an alternative with which you can make purchases and pay later without inconvenience. When you choose to stay in hotels where you can use this payment method, you can find multiple benefits, such as:
It is an economical option
Afterpay allows you to split the total hotel bill into four equal payments, which relieves your budget. Instead of paying the entire amount upfront, you can spread the cost over several months, which makes it easier to manage your finances and be able to make the necessary trip at the planned time.
No need to worry about interest or additional expenses
Unlike credit cards or traditional installment plans, Afterpay does not charge interest or additional fees. As long as you make your payments on time you can enjoy the convenience of paying later without worrying about additional costs. Of course, if you are late, you are responsible for late payment interest.
You get Instant Approval
Afterpay offers instant approval for most users, which means you can book the hotel room right away without the hassle of credit checks or lengthy application processes. This makes it a convenient option for last-minute bookings or spontaneous trips.
How do I find hotels where I can use AfterPay?
As you can imagine, not all hotels in the world have this alternative for your travels, some continue to accept as payment methods some traditional alternatives such as credit cards or cash. Therefore, you must understand how to find them, the best options are:
Visit some online sites dedicated to booking hotel rooms, it is a quick way to know if they have that option or not in the hotel where you want to stay. You can even search for hotels that accept Afterpay
Visit Afterpay's website and contact their customer service, possibly, that way you can have information on the hotels that accept their services
Do an online search of your destination and the accommodations you can pay for with Afterpay
In any case, you need to invest a little time in the search for the best hotel for you, pay close attention to the options you find, and always verify that the information is effective. That will save you a lot of hassle.
Why prefer Afterpay to pay for your accommodation?
The answer is simple, it is an alternative with which you can save money and you will not have to worry about using the money set aside for another purpose for hotel payments.
With Afterpay, those payments will be divided into installments that you can pay over a period of a few months, a way in which you can organize your finances much better.
References