In most jobs, workers must pass a background check, and Grubhub is no exception, as it needs to corroborate each driver's information to provide security for its customers.
While delivery drivers have the flexibility to work the hours they want and at the time they want, they do not have the same freedom when submitting their background. This is why Grubhub does background checks before hiring the people who will deliver the food to your home.

Why does Grubhub ask for a criminal record?
Grubhub is one of the largest delivery companies in the U.S., so not just anyone can apply for this job. Many requirements to become a delivery driver are quite flexible, but some conditions must be met in the letter.
Without exception, applicants for this job must undergo a background check to ensure they qualify. From the fast-food app, they have to ensure that their customers are safe and have no bad experiences using this service.
What are the requirements to work at Grubhub?
In addition to the background, drivers have to meet the following requirements if they want to get the job:
Be over 19 years old.

Own an Android with 4.0 or higher or an iPhone with iOS 10 or higher.

Have two years of experience as a driver.

Possess a valid driver's license.

Have the vehicle insured

Current and valid state ID.

A checking account at a bank to receive direct deposit payments.

No criminal or driving record.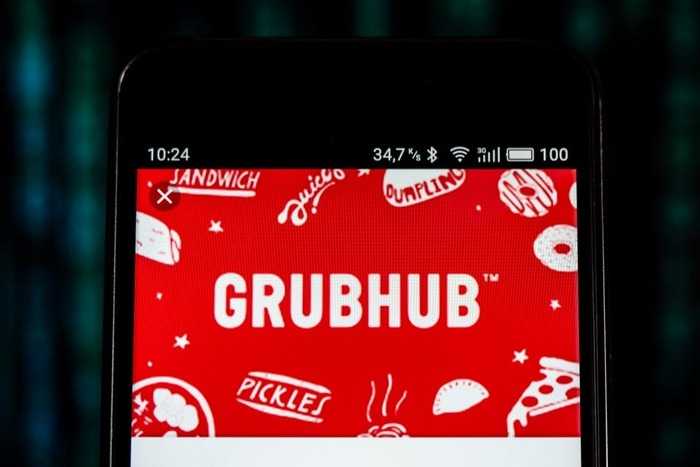 What do they look for in a Grubhub background check?
The company is responsible for selecting qualified personnel for delivery driver positions, who must first go through the application process. They will be asked for certain personal information, such as their Social Security number, to validate their identity and verify that the person has not committed any previous crime.
Grubhub is mostly interested in criminal records and traffic violations.
Criminal records
What Grubhub looks for in its applicants is that they have a clean record without DUI (Driving Under the Influence). If you have a criminal record, you will not be able to apply for the job. Among the documents that are checked are those related to:
Theft.

Violence.

Sexual crimes.

Drug offenses.

Property damage.

Any infraction of major gravity.
Traffic infractions
Grubhub requires a current, valid driver's license with a photo as this is a job performed in a vehicle. In addition, the applicant will not get the job if he/she has committed any of the following traffic infractions:
Three or more violations in the previous three years.

Excessive speeding.

Accidents.

Failure to comply with traffic regulations.

Suspended license.

Not having vehicle insurance.
What the Grubhub background check process consists of.
The background check process is the last step the driver must go through after completing the first part of the application and providing his or her Social Security Number. With this information, Grubhub checks the applicant's background through Checkr, a third-party recruitment platform.
How Checkr works, and how it checks the Grubhub background.
First, Checkr analyzes the most relevant data of the applicant's life, such as previous jobs and level of education attained. In addition, an investigation is made into the applicant's criminal and driving history over the past seven years.
Once the applicant enters Checkr's data system, he/she will continue to be monitored while performing his/her delivery job if he/she passes all the tests required by the fast-food delivery company.
How can I find out my background check status?
After completing the screening process, you will have to wait a few days to determine your background check status. Anyways, if you have never been in one of the situations that could disqualify you, you should not have to worry.
You can access your information from the Checkr (checkr.com) website by registering with your email address, Social Security number, phone number, and date of birth.
After entering all the required information, you can determine your current background check status.
Can Grubhub fire me if I get a DUI?
Grubhub does not hire drivers with DUI on their record, so if a Grubhub driver gets a DUI while working for the company, he/she will be fired.
This type of infraction is illegal and jeopardizes the reputation of the driver and the company responsible for the accident. This is why Grubhub can be sued for damages, which could cost thousands of dollars if the employee had an accident while carrying an order under alcohol.
REFERENCES
Was this Content Helpful?