Platforms like the Dave App have emerged as lifelines for those who avoid resorting to traditional financial sources; in fact, there are other apps like Dave that focus on almost the same thing. Since 2017, this app has helped thousands of citizens in the U.S., as they have a wide variety of services and you don't need more than an email or a valid phone number to enjoy the benefits.
In the same way, Dave works to be friendly with users, in addition, they intend to offer a different and incredible experience from the comfort of any device, without leaving aside the maximum security and quality services offered by banks.
Does the Dave app give you money instantly?
Yes, only if you have a Dave Spending account. So if you are already eligible to enjoy ExtraCash and you have your username and password, in a matter of minutes you will have the money in your Dave Account and you will be able to spend it with your Dave Debit Car. In this case, you will have to pay for the Express Fees.
You will also have to pay these fees if you select the option to send the payment to an External debit card, although, with this service, the money will be available in at least one hour.
However, if you want to avoid the fees, you can use the option of depositing into an External Bank Account, only this will be done with the ACH (Automated Clearing House network) service and will therefore take between two to three business days.
Why am I not eligible for extra cash on Dave?
Once you have your username and verified your account, you will need to add a bank account (Dave App recommends that you add your primary account) for the application system to review the following data:
Three deposits that are recurring in your account
Income history
Spending pattern
Total deposits you receive equal to or greater than $1000
Banking history and balance
Depending on the bank you add, verification of this information may take minutes or days. In some cases, the bank may not send the information, if so, you can contact the customer service of your trusted bank and tell them about the situation.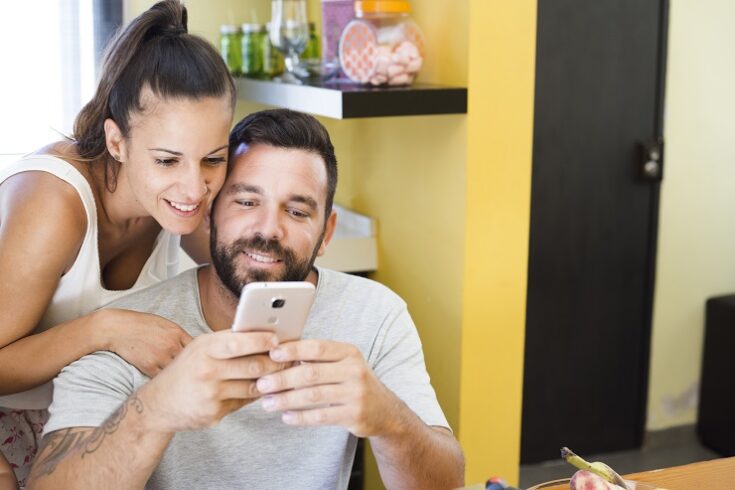 If you have completed all these steps and you are still not eligible, I recommend that you carefully review the information you provided and make sure it is valid. It is also important that the account does not have negative balances if you have been with it for some time.
If you believe that all the information you filled out is correct and that your banking history is positive, and you are still not eligible, you need to consider the following information that is in the Terms and Conditions of the official website:
"We may decline to open an Extra Cash Account for you for any reason, or for no reason; this includes if you have had or currently have any other relationships or accounts with either us or Dave that you did not maintain in a satisfactory manner."
Other requirements you should consider before opening an Extra Cash Account
What I mentioned is like the big picture, but in the Extra Cash Account Terms and Conditions they mention other requirements that the company takes into consideration to classify users as eligible for this service:
It is only available to U.S. citizens or permanent residents
You must be at least 18 years old
Have a physical address in the U.S
Possess a legal Social Security number or, failing that, a Tax Identification Number
Can only be used for personal enjoyment
In addition, these accounts cannot be used for business purposes, nor for credit deposits, or Paycheck Protection Program (PPP), nor should they be used for student loans and to finance studies.
In the case of Dave Spending Account, the whole process is simpler, you only need a valid phone number in the U.S., an email address, and to pay a monthly fee of $1. Doing this will allow you to enjoy the best services of the app and you will also get a debit card.
What is the max you can borrow from Dave?
You can receive up to $500, which is high considering the amounts of other similar apps. Unlike the overdraft, you will not have to pay fees, you will only have to pay for the speed of the transfer, as I explained previously.
Likewise, you must know that not all users can access the $500 at once, as this will also depend on their financial history. So if you do not see the option of that maximum amount available, it is because the platform considers that you are not yet eligible for it.
Need less money? If you are eligible for the $500 and need $225, Dave App gives you the ability to choose the amount you need to cover that emergency or last-minute debt.
Friendly Reminder: You must have a Checking account to take advantage of this service.
How long does Dave take to Verify cash Advanced?
Verification can take up to three business days to become effective. This is a process that DAve App calls "micro-deposit verification process" and it only makes two small deposits to verify the connection if the transaction is with a bank account.
The process is automatic, but you can also do it manually in case the previous one is not completed. Anyway, it will take up to three business days and you only have to look for the "Tap to Verify" option, click on "Manual Verify", enter the amounts of the micro-deposits and then click on Confirm!
What happens if I don't pay Dave back?
When this app started, many people took advantage of the situation and committed fraud, which almost bankrupted the company.
Since then, the platform came up with a unique method: once you receive the Advanced cash, you pay it back on your next payday without any extra fees.
In case the app does not detect which is your payday, it will select the nearest Friday. It is the same case if your payday is once a month or in more days.
Likewise, you can change the date; however, if you do not make the Payback, the platform may suspend your account.
References