ST Joseph's Federal is a full-service financial institution offering full services to all customers living, working, or attending school within Stark County since 1942. As of today, you can find up to three locations to enjoy their services.
With this credit union, you don't need perfect credit to achieve your dreams. You can opt for a loan for a new vehicle, the full value of a home, a motorcycle, or the vacation you want.
How to apply at ST Joseph's Federal Credit Union?
The process of applying is simple. All you have to do is enter the application form on the website.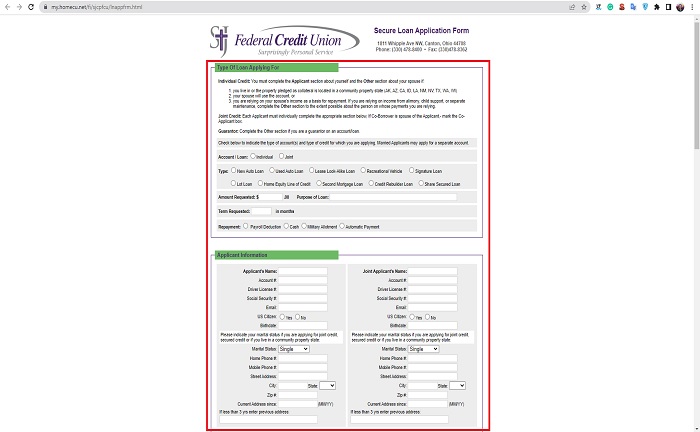 Once inside the page, you must fill in all the corresponding fields. The first part consists of the type of loan requested.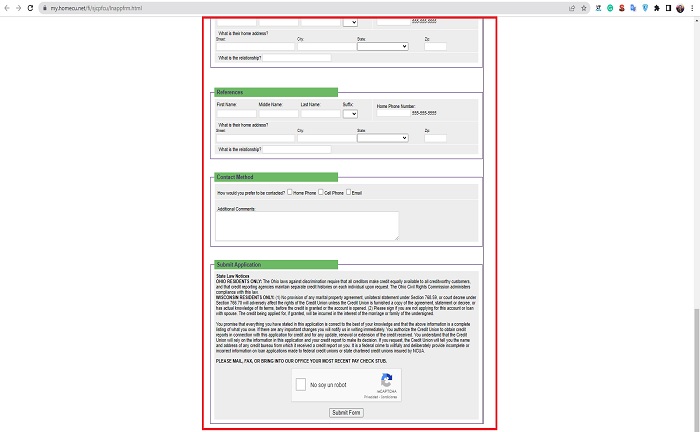 If you want an individual loan, you must fill in the "applicant" section with your personal information, and in the "other" section, you must fill in all the spouse's information. To continue, you must check if you are looking for an individual or joint loan.
The rest of the options are explained on the form as you fill in each space. The recommendation is to read the entire application before you start answering to get an idea of the information you need to provide.
Then calmly fill in all the necessary information, ensuring no mistakes. In case of mistakes, the application will be denied. If you have any doubts, you can contact one of the branches.
You can go to Whipple in Canton, Sherban Court in Louisville, or simply ask the necessary questions through the website. To contact customer service just call 333 – 478 – 8400/ 330 – 478 – 9838 or 330 – 478 – 8362.
Download the mobile application
When creating an account with the institution, the best way to keep up to date with all future movements or requests is through the mobile application offered for users. It is compatible with both App Store and Google Play.
This way, you can view all savings, checking and loan accounts managed with STJ. There is also the option to transfer funds between associated accounts and make an STJ loan or pay by credit card.
Bills can be paid through iPay, allowing you to set up custom account alerts. Of course, there is also the option to apply for a loan. The National Credit Union Administration federally ensures all funds are deposited at STJ.
In other words, it is a recommendable and reliable institution to enjoy the benefits offered.
How to open an account?
Once again, accessing the STJ website and completing the online membership application form is necessary.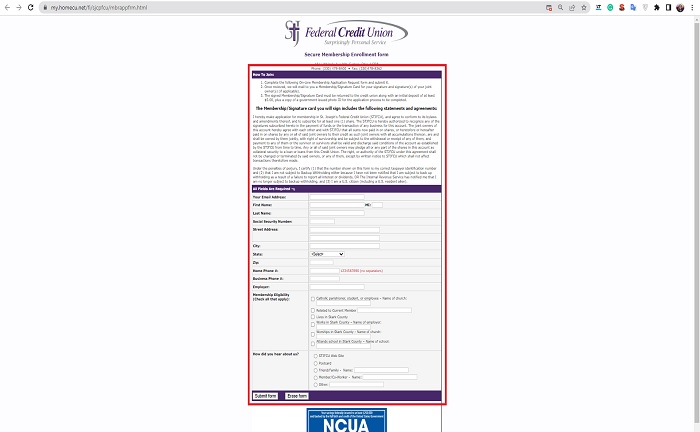 Fill in all the required fields with the requested information and ensure all the data is correct by clicking on "send form." The next step is to follow the platform's steps and create the credentials for the login.
Was this Content Helpful?