If you want to know your credit score or make quick deposits, you should use Credit Karma, a website that allows you to check your score for free and securely, in addition to many other features. It also partners with Equifax and TransUnion, among the best credit bureaus.
How soon can I expect to receive my direct deposit?
You will receive deposits as fast as you expect. Once your deposit is sent, you should receive your funds within one business day. Generally, they are available within seconds after the deposit is sent.
How long do I have to wait to have the funds I transferred to my accounts available?
If you have linked your bank account to Credit Karma Money Spend and Save accounts, each transaction will take approximately 2 to 3 business days to become effective. However, depending on your financial institution, it may take a little longer.
On the other hand, although transactions will be effective after said time, withdrawals will not be possible immediately because Credit Karma Money does not allow it.
You will have to wait another three business days to withdraw it. Credit Karma has adopted this method to avoid overdrafts and returned transfers.
How can I make deposits to my Credit Karma Money Spend account?
You have many options for making deposits. You can transfer through your Credit Karma Money Save account or another linked external account. Another option is the Credit Karma Mobile app; you can deposit a check.
You can make direct deposits or ACH transfers from an external source with your bank account and information. Also, it is important to note that these are the only available options, and you cannot make cash deposits.
How do I transfer from my Credit Karma Money Save or linked accounts?
The transfer procedure is easy. First, you must log in to your Credit Karma Money Spend account.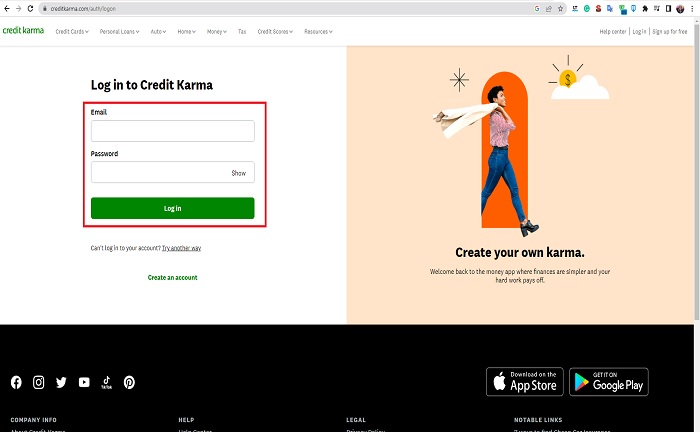 Look for the "Deposit or Transfer" option.
If you are transferring from your Credit Karma Money Save account, choose "Internal Transfer." Otherwise, choose "External Deposit."
After this, the steps are the same for both types of transfers. Now you must enter the total amount you wish to deposit and select the account from which you will make the transaction.
Once you confirm the amount through "Review," you can select "Confirm," and that's it! You have now submitted the deposit request. You will now see a message confirming that your request has been sent, and an email will be sent to you with your transfer.
Furthermore, you will receive the funds immediately if the transfer is between Credit Karma Spend and Save accounts.
On the other hand, deposits from external accounts take a little longer. They may take up to one business day, and you will not be able to withdraw immediately. In addition, you will have to wait up to 3 business days.
What is credit karma direct deposit for?
Enabling this option will save you a lot of time, as you will not have to log into the bank each time you proceed with payments. By setting up direct deposit, deposits will be automatically sent to your checking account.
To set up direct deposit, you will need help from your employer, who will ask for your account information and routing numbers to complete the process. However, some employers allow you to update the information yourself.
References