Car Credit of Joplin is an effective alternative to acquire a vehicle reliably through your credit. No matter the state of your credit score, you have different options to choose from. The financing process does not include a credit check.
It is an option designed especially for people who have bad credit or have not built the desired one. You can access the online page and enjoy the catalog with different car options.
Why prefer Car Credit Joplin?
Customers with credit history, poor credit, or bankruptcies can access vehicle financing through Car Credit Joplin. Funding with this company is based on customers' income.
They offer certified used cars with a 3000-mile warranty on all. In their extensive selection of vehicles, there are different alternatives to fit every payment need. A thorough evaluation of the different customers is made for credit approval.
How to apply for credit?
The whole procedure is simple through the Car Credit Joplin website. A red button on the home page with the option "apply online now."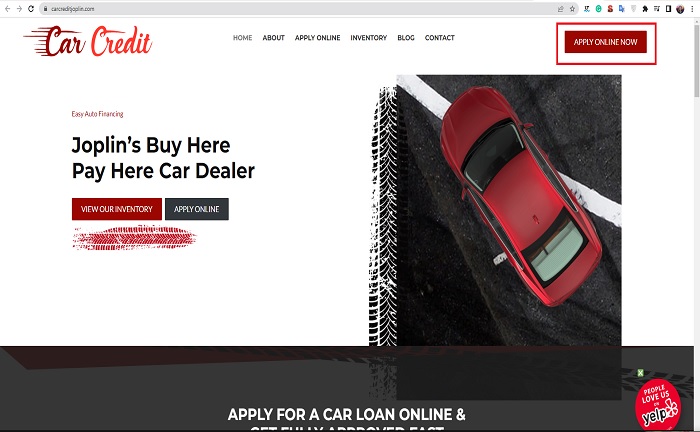 When you click on it, a red page appears with the option "start."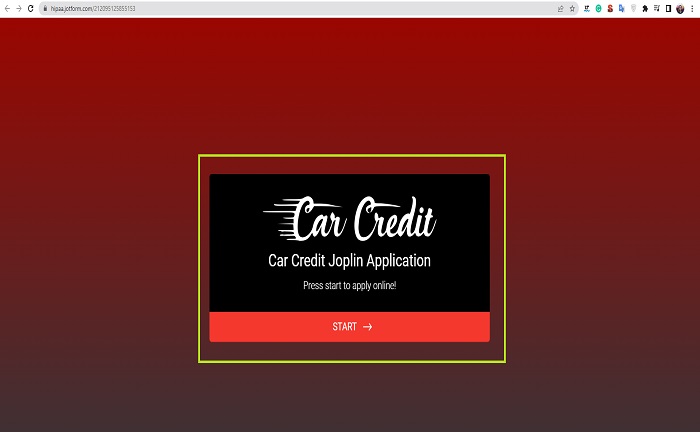 You will then see another page with more information where you must click on "Next."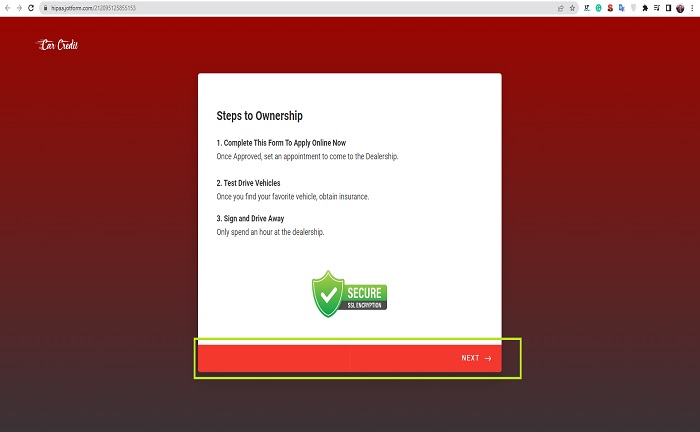 Before you continue, you will be prompted. Remember that all fields on the form must be filled out, and once approved, you will have an appointment with the dealer that you can schedule yourself.
It also indicates that it is necessary to test drive vehicles to find the right one and reminds you of the importance of purchasing insurance before the vehicle is delivered. When you read everything, the form to fill out will appear.
It is necessary to ensure that all the spaces have the correct information. Any mistake can cause the application to be rejected, and you will have to wait to do it again.
Let's solve the common doubts
Although the procedure to apply for credit is simple, there are still some doubts surrounding this situation. To begin with, it is not necessary to make a large down payment to acquire the vehicle. On the contrary, they enjoy flexible down payments to offer the most help possible.
On the other hand, despite having a previous bankruptcy, you can still be approved for the requested credit. As mentioned before, it is also recommended for those with bad credit.
Car Credit Joplin vehicles are the most reliable you can find in used car alternatives. It is a mistaken belief to think that because they offer credit to all users regardless of their credit status, they have unreliable options.
On the contrary, their mission is to ensure that all payments are met, and for that, they need to offer quality automobiles. To confirm this, you will notice that all vehicles are certified, and when you purchase them, you will also get a warranty.
If you have any doubts, call their customer service line at 417 – 624 – 8500. You can also visit their facilities at 3203 N Rangeline RD Joplin, MO 64801.
Was this article helpful?