Credit cards are usually activated before making the first transaction. The activation process is mandatory to ensure the right person holds the card. Banks conduct a formal procedure to activate a card to reduce false transactions and frauds. As soon as the bank is satisfied with the person, it activates the card to make transactions.
But how to activate a Discover credit card? Like another debit/credit card companies, Discover also conducts an activation procedure to prevent fraudulent transactions. Coming up next, we are going to explore each way individually; read it out!
How does Discover.com Activate The Card?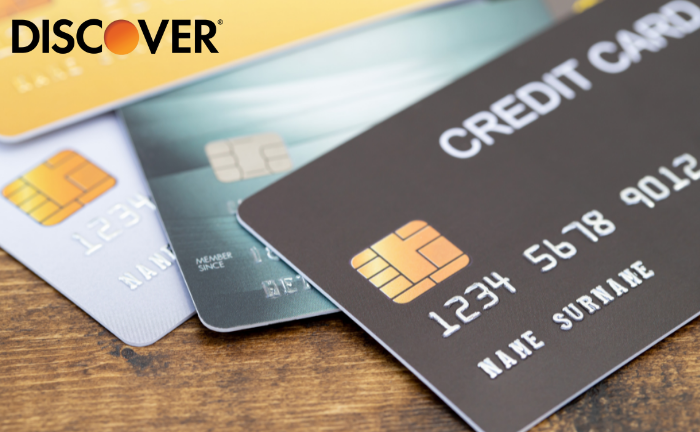 The first way to activate your Discover credit card is to visit their official website. Upon reaching the activation page, you'll see a step-by-step guide for card activation. There are two ways to activate your account; with or without logging in to your account. If you wish to activate your card without logging in, you'll have to answer a few questions.
You will be asked about your date of birth, card number, social security number, three-digit sequence number, and expiration date.
Now comes the second way; activation by logging in. If you want to go another way around by logging in to your account, enter your login ID and password. However, if you don't have an account and want to create one, there are a few easy steps to do that. Just follow the directions and fill out the form to create an account; later on, activate the card by following further directions.
If you feel trouble finding the way, just type "Activate" on the search tool, and it'll appear on your screen.
Activate Discover Credit Card By Your Phone?
The next way to activate your card is by your phone. This is far the easiest and most convenient way to activate your card. All you have to do is, pick up your phone and call the bank for activation. When a user receives a card, it comes with a phone number sticker. Call on that number and follow the prompts. You'll be asked your name, address, postal code, card full number, three-digit sequence, and security code.
By answering them all, Discover will activate your account immediately.
However, if you want to make the call more convenient, you better be called with the phone number you associated with your card. This satisfies the authorities to a major extent in discovering your legitimacy. Moreover, the questions will be reduced and done quicker.
So make sure you call with the number your card is registered with.
Use Mobile App For Activation
Discover allows you to activate your account via their official website for a hassle-free and quick activation. You can download the app from the Apple Store or Google play store. Install and log in to your account. If you do not have an account, follow a few more steps to sign up for a new account.
Look for the "Services" tab towards the bottom of your screen. Pick "Manage Cards & Devices" from the drop-down menu, then select your credit card account. You can use this page to activate, deactivate, or report a lost or stolen card.
How To Check On Discover Account
Discover is one of the most prominent financial institutions operating in the USA. It offers various types of credit/debit cards and bank saving accounts. Checking on the account is an important task, so you have to get prompt alerts for balance. Similarly, knowing your bank balance keeps you updated about your activities, and it also enables you to report any false transaction.
If you're new to the Discover account and want to check, follow the given steps.
Step 1
Visit Discover's official website and log in to your account.
Step 2
If you don't have an account, click on "create account" below the entries. Follow the directions step-by-step and get it done.
Step 3
When you create the account, land on the login page and enter your ID and password along with three sequence codes.
What Are The Takeaways Of Discover Credit Cards?
Here are some amazing features that other credit card companies don't have. Check them out!
Discover Financial offers its cards directly to its consumers, bypassing intermediary bank issuers, thereby earning interest on their credit card balances.
Discover is a consumer credit card company noted for its low fees and cash-back rewards program.
Given its business model, Discover has an additional motive to encourage consumers to borrow more on their cards than from their competitors.
Is Discover a Mastercard or Visa?
Many people remain unaware of this fact and often consider Discover as a Visa or Mastercard. However, Discover is neither a Mastercard nor a Visa. It's like an American Express card with immense popularity across the US. It is issued directly to the consumer without partnering with any banks.
Contrary to this, Visa and Master Cards are banks issued cards that can be used worldwide.
Can You Use Discover Cards Everywhere?
Despite its huge popularity across the US yet, it is not very popular in other countries, and chances are you might hear "Sorry" as it is not accepted everywhere. That's because Discover is made for native Americans to make local transactions easily.
So you cannot use Discover anywhere in the world except in America.
Was this Content Helpful?