Attention, curious explorers! Let's get ready to uncover the truth surrounding Dave App, that app that has been causing a stir in the financial world. From its origins shrouded in mystery to its key function, let's shed light on what's really going on behind the scenes.
Is Dave App a reliable ally or is there something else beneath the surface? Most users claim that its advantages outweigh the disadvantages. Dave works hard to offer the best to its customers. Even if there are more apps like Dave, this one will always be the standout.
Dave App's commission structure: Where the cat's out of the bag
When it comes to managing our finances, a clear understanding of fees is crucial. This brings us to the Dave app and its fee structure, something that has piqued the interest of many users. So, let's break this down: Dave App operates under a monthly subscription model.
To access its features, users pay a fixed amount each month. This fee gives you access to services like overdraft warnings and cash advances.
Now, you might ask, "What's the deal with the fee – is it worth it?" Well, that depends on your financial habits. If you often find yourself facing overdraft fees, Dave App could potentially save you money eventually.
Instead of paying hefty overdraft penalties, you could pay a lower monthly fee to avoid those situations altogether.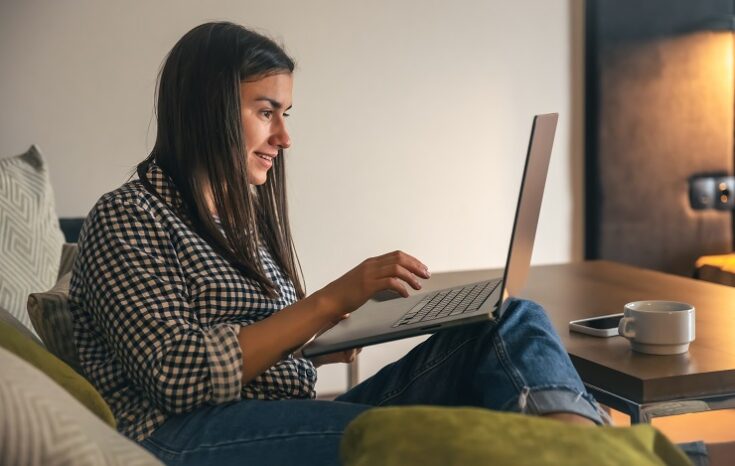 However, if overdrafts aren't a common problem for you, the monthly fee might not make as much sense. It's like subscribing to a streaming service – if you watch a lot of series and movies, it's worth it, but if you barely use it, it might not be the best investment.
The real question is: Does Dave App's fee structure align with your financial needs? It's essential to evaluate your banking patterns and consider whether the services Dave App offers fit your situation. Take the time to weigh the potential benefits against the monthly cost.
Remember, each individual's financial circumstances are unique, so what works for one may not work for another.
The Trap That Isn't Really a Trap
Now, you might be thinking, "Okay, what's the catch?". We're used to skepticism when something sounds too good to be true, but in this case, the catch isn't a cunning plan. The Dave app has a monthly subscription fee, which at first glance might make you hesitant.
However, if you often run into overdraft fees, the monthly fee could be a fraction of what you'd otherwise pay for those unwanted surprises. It's like paying a small fee to a lifeguard to make sure you don't get caught in the financial currents.
Looking into Dave's Future
As with any innovation, the road ahead could hold surprises. The Dave's app has received both praise and skepticism from users and financial experts alike.
Some praise its potential to revolutionize personal finance, while others raise concerns about privacy and data security. It's like embarking on a new adventure: you never know exactly where the road will take you, but the journey is part of the excitement.
Remember, the financial world is a vast and ever-changing landscape, and tools like the Dave app are here to make the journey smoother.
So whether you're ready to dive in and give it a try or prefer to watch from a distance, one thing is clear: innovation keeps life interesting, and Dave App is certainly shaking things up in the personal finance arena.
References