Banks provide different types of cards to their customers, such as credit cards, debit cards, and Charge Cards. The latter is not very common nowadays despite its benefits, so people miss out on the opportunity to enjoy it.
Charge Cards are cards that have no interest rates. Purchases can be paid with them, with no limits. However, debts must be paid in full at the end of each month. AmEx has several different Charge Cards.
Why should I apply for a charge card?
The benefits of Charge Cards can vary from bank to bank. The Charge Cards offered by American Express have a wide range of privileges for people who enjoy traveling.
When you purchase an AmEx charge card, you can enjoy shopping coupons, hotel accommodations, and airline miles. Plus, you'll acquire complimentary elite-level memberships, hotel room upgrades, and even access to exclusive benefits.
I want an AmEx charge card; which ones are available?
AmEx currently offers only two types of Charge Cards, the American Express® Gold Card and the American Express® Platinum Card. The choice will depend on the applicant's needs, as each has its exclusive benefits and offers.
American Express® Platinum Card
The Platinum charge card offers complimentary memberships including Hilton Honors Gold status, Marriott Bonvoy™ Gold Elite status, Radisson RewardsTM Gold Elite status, and Taj. It is worth INR 45 000 and has an annual fee of Rs 60 000 plus tax.
By purchasing this card, you can enjoy 'invitation only' platinum concierge 'do anything' events. It also provides exclusive benefits and savings on the airline partner program.
You can purchase 10% or 20% discounts at restaurants such as Dining Re-Imagined and Four seasons Bangalore. This card offers a unique and elegant design that will catch people's attention with every purchase you make.
For every purchase made abroad, membership rewards points will increase three times their normal value, with no minimum transaction amount. Plus, points do not expire.
American Express® Gold Card
1 to 4,000 additional Membership Rewards® points are awarded when you get this card. Fees have increased over the years. In the first year, the fee was Rs. 1,000 plus tax. In the second year, it increased to Rs. 4,500 plus tax.
Upon completing a minimum of 6 transactions of Rs. 1,000 or more per month, an additional 1,000 membership points will be awarded. It is easier to make purchases with them because there is no pre-set limit and a points calculator is offered.
When using the card at select restaurants, users can enjoy up to 20% discount. These restaurants include Domino's, Levels Pub, Four Season Bangalore, and Dining Re-Imaged.
Finally, when you renew the card in the first year, you will earn 5,000 Membership Rewards points, which will be credited 90 days later.
How do I apply for an AmEx charge card?
First, you need to know which of the two cards you want to choose, so you will want to do some research to learn more about them. Once you have decided, go to the official AmEx website and log in with your username and password.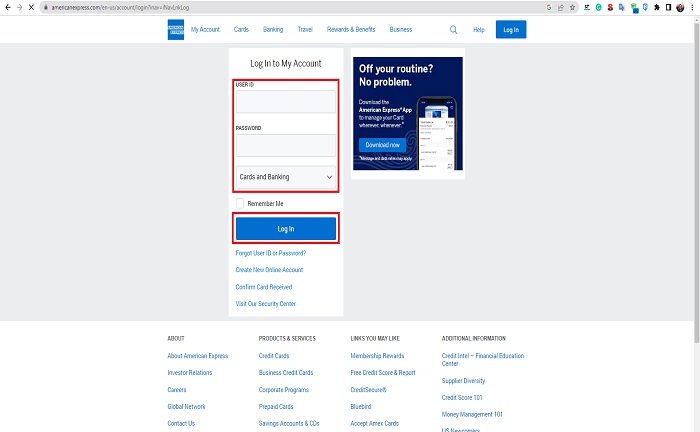 Go to the Charge Cards section. Select the "Apply Now" option under the card you would like to choose.
To apply for these cards, you must meet certain eligibility criteria. In this part, you will be able to see the eligibility criteria and whether you qualify for the card.
If you qualify, proceed to complete the form with your personal and financial information. Verify that the information is correct and proceed to submit it.
You should see a message confirming that it has been submitted, and you will receive a confirmation email from American Express within one business day.
References