People who suffer from pain, illness, or have a disability usually experience a rough time with their daily activities; cooking, writing, reading, and even walking can be difficult for them. That is where Occupational Therapy comes in to help, and there are multiple schools where you can learn how to become a specialist in this discipline.
The job of an Occupational Therapist is to treat their patients with therapeutic exercises and design plans to help them regain and improve their skills. Whether it is a physical or psychological treatment, therapists oversee their progress and recommend what they can do to improve their lives.
Usually, this is a full-time job, so besides learning the techniques, you will need to know how to approach and connect with your patients; that's why you must choose an adequate college with a good reputation. And even before enrolling, you should research the schools you're interested in and find out things like their acceptance rate, programs, postgraduate options, etc.
What do I need to become an Occupational Therapist?
Becoming an Occupational Therapist needs a lot of work and improving some soft skills. For instance, therapists need great communication skills to talk and understand their patient's problems. The connection between patient and therapist is important since both will develop a bond, which can be beneficial during treatments.
They also must be emphatic, whether for situations during the therapy or because of the reason for the injury or disability. Having a sense of trust will help you to proceed in your job. Creating a personalized treatment plan for the patient and situation is also helpful, you will show that you care.
On the other hand, besides these soft skills, you will have to get the appropriate technical knowledge and education.
To become an Occupational Therapist, you need to get a Master's degree in this career or a Doctoral degree. The former takes between 2 and 3 years to complete, while the latter takes 3 and a half.
In addition, Therapists need to be licensed. And to do so, they need to pass the National Board for Certification in Occupational Therapy (NBCOT) examination.
If you cannot obtain one of these but still want to work in this field, then we suggest that you enrol as an Occupational Therapy Assistant or Aide. For the former, you need an associate's degree from an accredited program (you can find one at the Accreditation Council for Occupational Therapy Education), and the latter needs a high school diploma and on-the-job training.
That way, you can still help people with disabilities while working with the therapist.
Ten occupational therapy schools to enrol in
Whether you want to work as an assistant or a proper Therapist, you will need to learn the basics first, and you can start in one of the many Occupational Therapy schools that exist in the US. Once you know the programs that your dream college offers, you might be interested to continue.
Here is a list of some of the best universities in the US to study this career. Thanks to CollegeSimply, there is also data about the average SAT and ACT range. It is helpful to know what scores you need to be accepted into these schools.
University of Southern California
Acceptance rate: 16%

SAT range: 1340-1530

ACT range: 30-34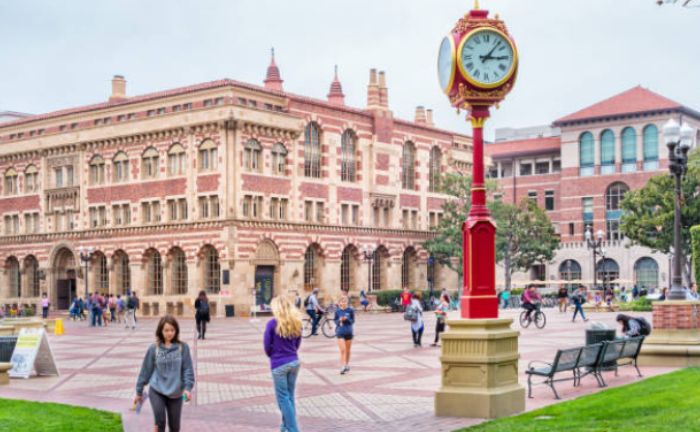 Saint Louis University
Acceptance rate: 56%

SAT range: 1160-1370

ACT range: 25-31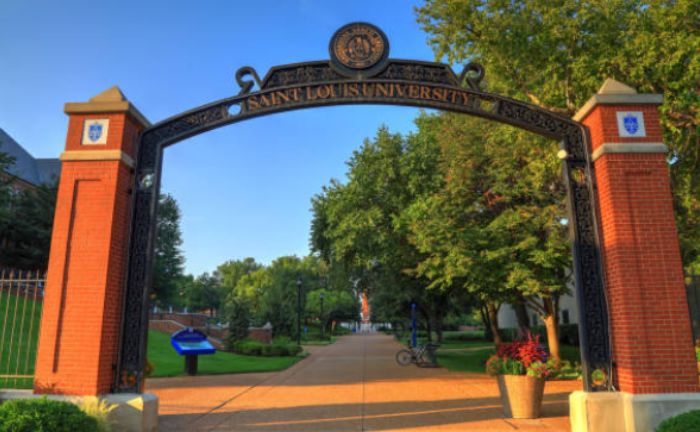 University of Missouri Columbia
Acceptance rate: 82%

SAT range: 1110-1320

ACT range: 23-29
University of Buffalo
Acceptance rate: 67%

SAT range: 1140-1310

ACT range: 23-29
Towson University
Acceptance rate: 79%

SAT range: 1040-1200

ACT range: 20-25
University of Scranton
Acceptance rate: 79%

SAT range: 1100-1280

ACT range: 23-28
Drake University
Acceptance rate: 68%

SAT range: 1110-1340

ACT range: 23-30
Saint Francis University
Acceptance rate: 59%

SAT range: 1010-1220

ACT range: 22-36
University of Pittsburgh Campus
Acceptance rate: 64%

SAT range: 1243-1420

ACT range: 28-32
Thomas Jefferson University
Acceptance rate: 70%

SAT range: 1090-1270

ACT range: 20-27
Why should I get into Occupational Therapy?
The healthcare industry has a lot to offer for new therapists, and this career reflects that aspect. You will meet multiple people with different medical conditions which enable them to do their daily activities, and it is your job to find a way to rehabilitate them.
Do not get confused with physical therapists. This type of profession focuses mainly on relieving the pain from a certain injury. In occupational therapy schools, you will learn how to treat your patient with care and be thoughtful of their current situation and create a healthy routine that can benefit them physically and psychologically.
To find the best college experience you can get, investigate beforehand about subjects related to occupational therapy. Also, make sure to look through all the programs available and extra courses you could make part of. Take advantage of every tool at your disposal and learn as much as possible about the career so that you can help a lot of people.
References
Occupational Outlook Handbook. (2023, February 28th). In US Bureau of Labor Statistics. https://www.bls.gov/ooh/healthcare/occupational-therapists.htm
What Does an Occupational Therapist Do? (2023, February 28th). In the University of St. Augustine for Health Sciences. https://www.usa.edu/blog/what-does-an-occupational-therapist-do/