Before you decide to apply to start a new job, you need to know if it's really the position you want and that it fits your needs. Researching a company and the position you'll be filling can be tedious, but it's the best way to ensure you'll get a job where you'll be comfortable.
When you don't take the time to learn about the workplace where you plan to start, it can have a negative impact by coming in with more expectations than you should. Nowadays, this research is simple, considering that you can find everything you need by doing an internet search.
Research to help you prepare before you apply for a job
Previously, it was believed that companies were the only ones who could do research on their employees before agreeing to let them fill the available vacancy. The truth is that this is a task that should be carried out by both parties, as harmony during your time of service depends on it.
| | |
| --- | --- |
| Tip | Details |
| Search for companies on the web and social networks | Find a specific company through its official website. Linkedin will also help you to find it easily. |
| Get to know the competition | Take a look at the offer of other applicants to the vacancy, so you can improve your offer. |
| Evaluate the vacancy and the conditions that apply | Before applying, evaluate the vacancy and conditions very well to make sure it suits you. |
Search for the company both online and through social networks
It is easy to get information about companies nowadays, considering that social networks have offered a great window for this. This can be a great advantage for the company or something not so good.
The first thing you should do is to log in to their official online site, that way, you will know their mission and some of the values they have as a company.
Once you know a little about the work they do and the philosophy they handle, it is time to look them up on social networks and see what their customers and employees think of them.
This will be a more real vision because they are the people who constantly make life inside the facilities, which allows you to know firsthand how they handle all processes.
Through social networks you also observe how the company interacts with its customers, which says a lot about a brand. The education and speed with which they answer questions and the willingness they have to meet the requirements and find effective solutions for all cases.
Most companies are easily found on LinkedIn, a professional platform designed to create professional accounts. This can be a good way to understand the way they work and some comments from employees or former employees of the company.
Remember that it is essential to make sure that you are part of a comfortable and safe work environment, that will improve your job and that you can perform all the skills you have in the best way.
Through social networks, you can learn all this information. If it is a job with an uncomfortable work environment, you will know it from the first search.
Get to know the competition
It may seem unnecessary, but the truth is that by knowing the competition of the company where you want to start working you can observe the quality of the services or products they offer. For years, the best way to evidence that something is excellent and beneficial is to compare it with other options.
Again, the internet is your best ally in the process, you can do a search for companies with similar services and observe how they perform. You will also have an insight into the originality of the brand or company you plan to provide services to.
Evaluate the vacancy and the conditions that apply
This is essential, do not apply to a vacancy just because it is in the area in which you work and you are a professional. The evaluation must be done considering the detailed work to be done, and make sure it meets the basic requirements of the job.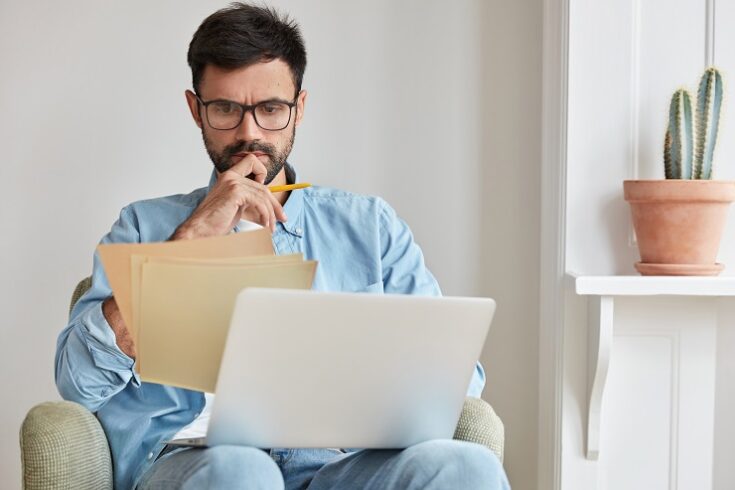 A good option is to contact someone who makes life within the company, this is not too complex, and you may even have acquaintances in common without knowing it.
That way, you can ask about the way the department where you aspire to work is run, the remuneration, and the working conditions.
How to identify the vacancy I need?
Now, before starting the research to apply for a new job, the first thing to do is to be clear about what you are looking for and what you need. Otherwise, all the research will be meaningless because you will not know if it is what you are looking for or not. In this sense, consider the following:
Your professional profile and what you aspire to; You must evaluate that the company where you will apply for the job offers you possibilities for professional and personal growth
Knowing your skills and strengths helps you to have a clear idea of what you need and the company profile in which you should provide your services
Stipulate the income you wish to obtain and carry out your search based on it
Keep in mind that both parties have demands and aspirations; therefore, if you want a high-level job you must make sure you have the same level you are looking for. Pay attention to the conditions outlined in the vacancy and consider whether you meet or agree with them.
Is there a way to do the research faster?
Depending on the popularity of the company or brand you want to apply to, you can find websites with full reviews of the services, employee benefits, and salaries they offer. For example, if you're seeking employment at Walmart, you have a lot of information online about how they manage each branch and the employee benefits.
This is a quick way because all the information is sorted in one place. On the other hand, if the vacancy is at a new or unpopular company, you'll need to do more customized, in-depth searches to find the information you want.
The best thing to do is to take your time, make a list of all the vacancies that catch your eye, and start researching each one. In the end, that will only be beneficial to you and the professional growth you desire.
References