If you're a student, you should already be familiar with Navient, one of the most recognized private and federal student loan companies in the country. The company was designed in 2004, and although by then it was known as Sallie Mae, it eventually became what most of us know today.
On January 13, 2023, Navient agreed to a total of $1850 million with over 35 states across the country. This would be distributed to different qualifying students in their program. However, this led to the company facing a lawsuit from a group of prosecutors who claim that it is an abusive practice to put students in debt.
The world has been interested in how student loans affect credit scores, refinancing loans with credit, and which student loans are best. But, in this case, it would be best to keep an eye on Navient settlement.
Borrowers eligible for the Navient agreement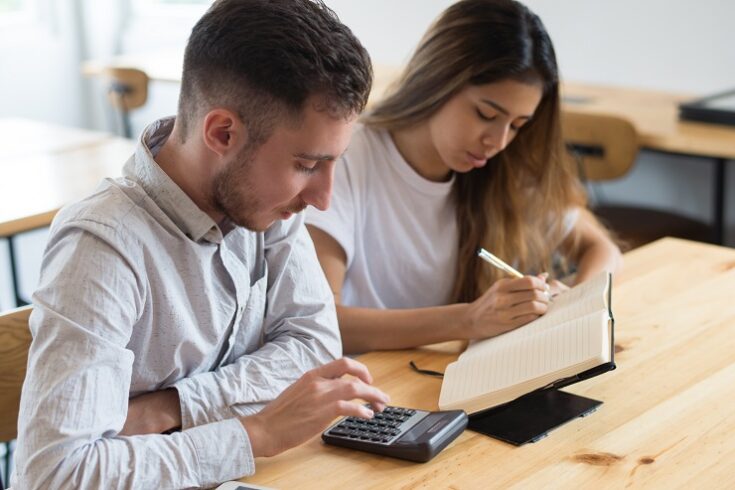 Initially, the idea of the large student loan was mislabeled, considering that it would be a debt that they would have for many years and that, at some point, could become complicated to pay off. After a lawsuit and reaching certain agreements, the program was allowed to continue; however, students must evaluate if they are eligible, some conditions are:
Must be a resident of Massachusetts or any of the states participating in the loan and receive services by Navient since January 2017
Have had at least one federal loan that is income-defined repayment eligible
Entered a Direct loan payment or by the FFEL program before January 2015
Not have enrolled in income-driven repayment dates before the start of the forbearance period
Have a private student loan applied for from Sallie Mae during the years 2002 – 2010 to attend a for-profit school
Which states are part of the Navient student loan agreement?
There are 38 states that are part of the program to benefit a total of 66,000 students, if you are a resident of them you can apply, of course, making sure you meet the rest of the requirements. These states are:
States
Washington, DC.
Arizona.
California.
Arkansas.
Colorado.
Connecticut.
Delaware.
Florida.
Georgia.
Hawaii.
Illinois.
Indiana.
Lowa.
Kansas.
Kentucky.
Louisiana.
Maine.
Maryland.
Massachusetts.
Michigan.
Minnesota.
Missouri.
Nebraska.
Nevada.
New Jersey.
New Mexico.
New York.
North Carolina.
Ohio.
Oregon.
Pennsylvania.
Rhode Island.
South Carolina. Vermont.
Virginia.
West Virginia.
Wisconsin.
District of Colombia.
-
What if you don't qualify for the Navient settlement?
If you are not part of the beneficiaries, you may still have access to more limited options. You have the option of other programs such as Borrower Protection for Repayment and PSLF that are available only for federal student loans.
Private loan borrowers with high-interest rates or payment terms that are not favorable have alternatives to refinance their loans with any other private student loan lender. This will attempt to reduce the interest rate and payments.
It is recommended that this be done as quickly as possible, considering that interest rates may increase a little more this year. If you believe you have been the victim of unfair practices by the borrower, it is best to find a good attorney with student loan knowledge who can help you lower rates and improve your outstanding payments.
What is the Navient lawsuit about?
As we mentioned earlier, Navient faced a lawsuit filed by the CFPB. Basically, it was about misallocated payments, guilty of the crime of steering struggling borrowers into multiple forbearances, instead offering payment plans based on the borrowers' ability.
It also indicated that they offered unclear information on how they could re-enroll in income-driven repayment plans and how they could qualify for a discharge. The settlement involved all participating states for student loans.
Who can receive financial compensation?
Because of the lawsuit and the settlements reached after the lawsuit, some states will be responsible for distributing payments directly to some borrowers through a separate Consumer Fund. In states where this has been agreed upon, funds will be distributed to those who qualify.
So far, more than 350,000 borrowers have borrowed a payment of $260. Those who are eligible for the payment do not need to fill out any forms or complete any applications. They should simply expect to receive payment through a servicer hired by each state that is responsible for mailing postcards to borrowers of the federal loan eligible for repayment.
References