If you have an insurance to protect your home's roof, it will likely protect against certain things and not others that lead to replacement. For this reason, today, we are going to learn how to get an insurance to pay for roof replacement, provided the right circumstances exist to do so.
It is important to know that insurance will not pay just because the roof is old or leaking. For this reason, it is important to know how homeowners insurance works because you will have a better understanding of when the insurance company will pay for a roof replacement.
So, if you want to learn more about it, I invite you to keep reading because you will find all the information you will need.
How do you get insurance to pay for your roof replacement?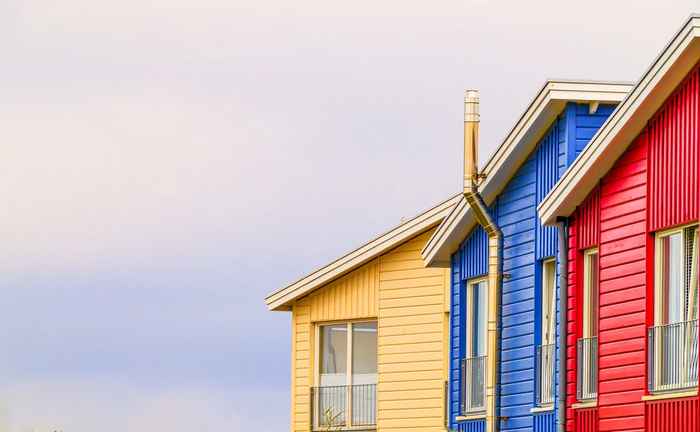 In order to be eligible for roof replacement insurance, the home must have damage caused by extreme weather conditions for the insurance to pay for it. Extreme weather could be straight-line winds during thunderstorms, hail storms, snowstorms, or tornadoes.
Insurance also covers damage caused by fallen tree branches that may result from severe storms. If there is extensive damage to the roof, then you will most likely be able to receive a payment to replace the roof.
However, it is important to know that an assessment will be made during the insurance inspection as to whether the roof is worthy or not of a complete replacemen . As long as extreme weather conditions cause damage to the roof, there should be no problem obtaining payment for the roof replacement.
What should you know about getting the insurance to pay for your roof replacement?
We already know the main reasons why an insurance company may pay for a roof replacement. But before doing so, it is imperative to know the process, and there are five things to know before that are:
This can be a lengthy process
There are many homeowners who have the misconception that the roof will be replaced immediately once the claim is made. But, this is not the case because the process of obtaining insurance to replace the damaged roof is a lengthy process. Some of the steps involved in the process are as follows:
You call the insurance company.

An adjuster will be sent out to do the inspection.

If approved, a claim is written.

In these cases, a trusted contractor will be found.

They will proceed to review the claim and supplement anything that is missing.

The supplemental claim will be sent back to the insurance company for approval.

Once the entire process is done, if approved, the roof replacement will be granted
These steps can vary greatly depending on the insurance company, policy, or roofing contractor chosen. For this reason, it is crucial to understand that this is a process that can be lengthy and involve many steps.
Beware of storm chasers
Once a storm passes through the area, you are likely to see people walking around your neighborhood knocking on doors. These people belong to out-of-state companies that will always arrive after a storm, and they will undercut their prices against local roofing companies.
This may sound like a good deal, but the truth is that these companies don't care if they installed the roof well because they go from city to city. For this reason, it is always better to hire the companies recommended by your insurance company.
Only the surveyor will be able to approve the insurance claim
When roof damage occurs, the first thing you should do is call the insurance company. After providing you with the information, they will either send an insurance surveyor or tell you to call a roofing contractor for an inspection.
In the latter case, the contractor will inspect the storm damage and inform both the insurance company and the homeowner that the roof is damaged. However, the claim will not automatically be approved at this time. There must always be approved by the insurance surveyor.
No documents should be signed until the insurance claim is approved
This is an important part, especially since the roofing industry does not have a very good reputation. Some companies try to intimidate customers into signing something before they inspect your roof.
They do this in order to lock people into a contract that will entitle them to repair the roof even before the claim is approved. For this reason, it is crucial not to sign any documents until the insurance claim approval is received.
Finding an Experienced Contractor
When the claim is approved, it will be up to you to choose the local roofing contractor you want. In this process, it is very important to find a contractor that has experience with insurance claims so that you do not have any hiccups in the process.
This way, the contractor will have a clear idea of how the insurance claim process is done completely and be able to supplement anything missing. He will also be able to save you from unaware insurance fraud. Keep in mind that, in these cases, it is not necessary to get multiple quotes to get the lowest price, but you should hire a company that you can trust.
It is very important to consider that this is a process that is not immediate, and no matter how desperate you are, it is best to be patient. This is because, this way, you will be able to avoid being a victim of any kind of scam. Remember that the steps we have mentioned throughout this review are not all that happens and may vary depending on the insurance company. For this reason, the process may be slightly different from one insurance company to another.