After high school, many young people do not find a university career that pleases them. Among the trades with more job opportunities, we can name Business Administration and Accounting, so those familiar with finance can opt for one of these studies.
Business and finance are becoming increasingly important as it constantly expands and changes. That is why more and more jobs are available for those dedicated to these professions.
What is the difference between Business Administration and Accounting?
Although both degrees are oriented to finance, each one has different types of jobs. As mentioned above, those who are dedicated to accounting will be more focused on the finances of the company or client, while those who opt for business administration will be in charge of the organization of the company in all aspects, not only in finances.
In short, the main difference between these jobs is that accountants will be in charge of every financial movement, especially the most important and heavy expenses and profits in the present. At the same time, a business administrator will devise plans for the company's financial future.
How are Business Administration and Accounting similar?
When you hear "Business Administration" and "Accounting", it may seem they have no similarities. However, they do have characteristics that make them alike, although, of course, other details differentiate them. Business Administration and Accounting are similar to the point that many companies merge these areas into a single department.
The studies of these university careers, their subjects, assignments, and job opportunities make students wonder which is better to enter the labor market after finishing their graduate studies.
What is Business Administration?
Business Administration is the sector in charge of everything related to commercial and monetary movements, such as the company's marketing, the development of products, and the selection of personnel.
If you choose this university degree, you will be able to have a broader vision of the company in which you work and distinguish when something is working well or badly, that is to say, if the advertising campaigns, for example, have borne fruit or if, on the contrary, the marketing strategies need to be modified.
If, for example, the product manufacturing department cannot produce the product due to a lack of accessories or system failures, the Business Administration area will be in charge of solving these problems.
What is Accounting?
Students who choose to study Accounting will probably be very comfortable with numbers and accounts since its main task is to help the finances of a company to obtain better results thanks to the company's financial transactions and resources, among other factors.
Every company has an accounting department. Although many entities unite the Business Administration department with the Accounting department, the largest companies have two departments since they work side by side. Those in charge of accounting make decisions about the company's finances and measure and plan the institution's current economic situation.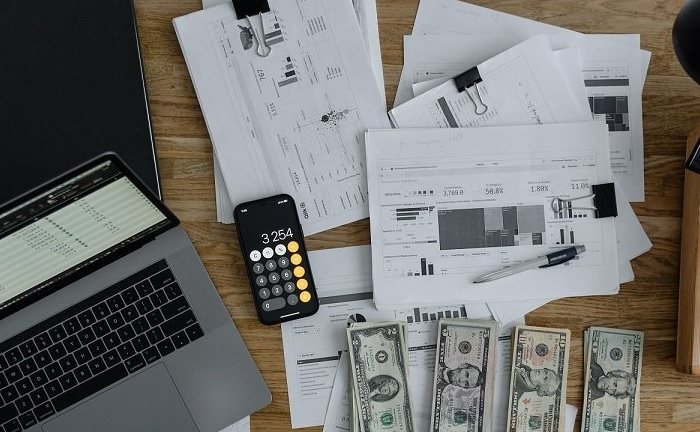 Why choose Business Administration or Accounting?
In summary, those who want to study Accounting will be oriented to the maintenance of the financial records of different institutions, companies, organizations, and even the government itself, among other entities, for which those who choose this career will be able to work.
On the other hand, those who graduate in Business Administration will have a specialized orientation in managing a particular business or any of the different departments within the company.
What job opportunities will I have?
Depending on your chosen career, you will have different job opportunities that you can apply for once you have your degree or while you are pursuing a higher degree.
Business Administration
The jobs that you will be able to obtain by becoming a business administrator are:
Logistician.
Sales Manager.
Compensation and Benefits Analyst.
Real Estate Appraiser.
Business Consultant.
Buyer or Purchasing Agent.
Insurance Underwriter.
Market Research Analyst.
Accounting
By having an Accounting degree, you will be able to apply for the following jobs:
Accountant.
Cost Estimator.
Auditor.
Financial Analyst.
Insurance Underwriter.
Claims Adjuster, Appraiser, Examiner, and Investigator.
Management Analyst.
Financial Clerk.
Market Research Analyst.
Human Resources Specialist.
Logistician.
Budget analyst.
Loan Officer.
What are the working conditions of Business Administration vs. Accounting?
Having similar jobs in their tasks, many Business Administration and Accounting specialists can work together in the same department and collaborate, as they are mainly involved in finance.
While business administration workers interact with business managers and clients, developing marketing strategies for the company, the work of accountants is more solitary, as they have a direct relationship with the managers and owners of the company.
Commercial managers specialized in Business Administration have more work in terms of time since it is constant. They usually work with higher hourly loads throughout the year than accountants, who will be freer in quiet and relaxed seasons until the financial reporting season begins.
What is the salary for Business Administration vs. Accounting?
Salaries depend on the company the worker is part of, but we will give an approximate annual salary for each area.
Accountants Salary
The average salary for an accountant in the United States is $69,114, although this is very subjective, as they can earn anywhere from $15,000 to $316,000 annually.
Business Administration Salary
The average salary of a business administrator is $45,839 per year. However, it is always possible to earn more (or less) depending on the amount of work undertaken by the employee, who, as they gain more experience, can increase their income. The administrator can even go for higher positions and, therefore, higher earnings.
References
Was this Content Helpful?