The uncertainty of teenagers who must enter college can often generate stress and frustration for not knowing what profession to study. If you are good at mathematics or subjects related to the exact sciences and financial matters, a career as an Actuary is your next step.
You can take a vocational test if you need more convincing about what to do after high school and help find a field you like. If you have a penchant for numbers or finance, a great option is to study to become an actuary.

What is an Actuary?
An Actuary is a financial professional who is increasingly present in commercial businesses. Their main task is to manage and evaluate different economic risks that may be presented to companies or individuals in the future and could have consequences if not controlled in time.
Actuaries have studied careers in economics, business management, statistics, mathematics, and finance. They are experts in helping and controlling the economy of an entity, avoiding the least possible impact of external factors that may harm the institution. Actuaries, in short, create a strategy to prevent or minimize such risk.
For example, an actuary evaluates a company and prepares a strategy so that the company suffers the least possible impact in the event of a natural catastrophe that damages the facilities. In addition, they estimate the expenses and money the company will need to replace the losses in case something terrible happens.
Where does an actuary work?
Actuaries can work in many different fields of employment where actuarial science professionals are needed. The most common are banking, consulting, retirement funding, health and insurance, enterprise risk management, investment and fund management, predictive analytics, and marketing and sales.

Which are the types of actuaries?
There are several types of actuaries, which depend on the function they perform within a company. After graduating as an actuary, the person must choose among 12 specializations, among which we can mention:
Actuarial associate.
Actuarial Product Manager.
Analyst.
Consultant.
Corporate actuary.
Financial advisor.
Forensic.
Investments.
Life insurance actuary.
Pricing actuary.
Property and Casualty.
Senior Executive Actuary.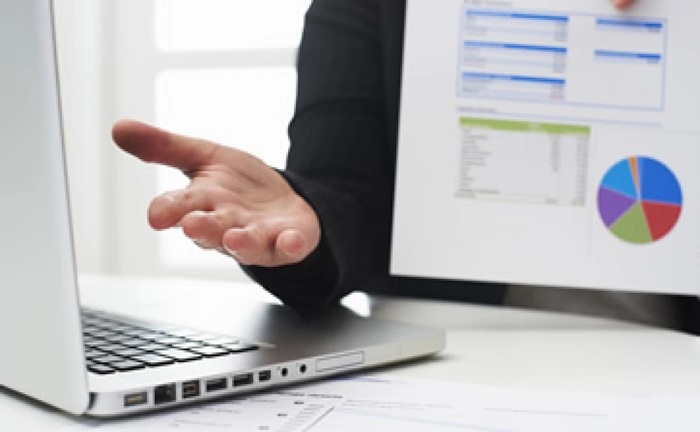 How to become an actuary: Step by Step
1. Bachelor's degree
Before getting a job as an actuary, you must complete a bachelor's degree in mathematics, statistics, business, finance, or actuarial science. If you still need to finish high school, start studying finance-related subjects to get a smooth entry into college.
You can choose among several careers to become an actuary, not only the Actuarial Science degree. The only thing you should consider is that the profession you select has subjects or courses on algebra, economics, computer science, calculus, and often psychology is necessary; however, it is optional.
As long as you know all the topics mentioned above, looking for a job as an actuary will be even easier if you do not have a degree in actuarial sciences.
2. Exams
To become an actuary, you must pass two Society of Actuaries exams: the P and FM Exams. There are 10 exams, so it takes a long time, but it will be worth it, especially if you are passionate about the profession. Generally, being such a complicated exam, a student spends an average of 3 to 6 months of preparation before taking the exam.
According to studies, the probability of obtaining more than 70% of the correct answers (necessary to pass the first two exams) is 40%.
3. Technical skills
Nowadays, in almost any work environment, one of the essential requirements for any worker is to know about technology and, in this case, about programming and computer science.
The technological skills that an actuary must have, are not only based on knowing the essential operation of Excel, which is extremely necessary for this field, but it is also necessary to know Vlookup, Hlookup, or IF instructions, among other Microsoft tools.
There are many online courses to learn how to use Excel; even YouTube tutorials will help you with it. Still, having a degree certifies that you have studied and professionalized in a particular subject is always advisable. In addition, it will also be necessary to know how to sort and filter information, use tables to divide and organize data and use conditional formatting.
On the other hand, it will be of great help to know about computer programming, coding languages (VBA, SAS, or Python), and other programs that facilitate the work.
Although some subjects are not exclusive to getting a job as an actuary, the more knowledge you have, the better your chances of being chosen.
4. First job as an entry-level actuary
It is time to put all your knowledge into practice, so you should look for a job or an internship that suits your expertise as an actuary. An advantage of the entry-level is that it allows the student to look for a job with 2 or 3 exams passed to gain experience in the sector.
After entering the labor field as an actuary, you will begin to learn different subjects and will be able to put into practice everything you have learned during your years of studies. In addition, it will be a nurturing experience, and you will learn as much from your colleagues as from yourself.
Remember that you can always ask a colleague or your boss if you have any questions. It is normal not to understand everything we are taught, but you should not see asking for help as a bad thing, quite the contrary. Your bosses will know you are enthusiastic about your work and chosen career.
5. Reach the Partnership
The Association is the first level of the career, and to achieve that, it is necessary to complete at least 7 of the 10 exams, meaning that the first two exams taken in school are included among these ten.
After passing the first two exams, the student must decide which course to take before continuing with the Association. You can take one of two routes as if you were on the road divided into two parts: CAS or SOA.
6. SOA or CAS?
You can choose two associations depending on the orientation you want to give to your actuarial career. It will depend on the type of job you wish to obtain.
On the one hand, there is the SOA (Society of Actuaries), which teaches subjects related to mathematics, health risks and prevention, life and retirement insurance, and other topics related to employee safety.
On the other hand, the CAS (Casualty Actuarial Society) focuses on homeowners, property and casualty insurance, financial reporting, statistics, budgeting, etc.
7. Teamwork
To obtain an actuary degree, you must pass three more exams. The last two are taken while performing field work, that is, while the student is working full time.
Students can apply for scholarships through the Student Actuarial Programs, jobs that various companies give to students to help them become professionals and start working as certified actives with their pairs.
This program helps with educational materials and exams and allows you to split your schedule so you can work and study simultaneously. After completing the exams, you are ready to enter the actuarial workforce.
References
Was this Content Helpful?