Humana is Louisville's largest company and one of the 15 largest and most important insurers in the U.S. The quality of its services and its wide range of choices have earned it major national recognition.
For this reason, it was recently awarded as the best insurer in three Medicare Advantage categories this year. In addition, its positioning continues to advance in the insurance market, thanks to its great efforts to continue offering unparalleled care and incomparable coverage.
Dentists that accept Humana closest to me in California
There are probably many dentists who accept Humana insurance in California, but these two are the best. In fact, on Google My Business, they are rated 5 stars because their patients say the quality of care and service is out of this world. What are you waiting for to visit them?
| | | |
| --- | --- | --- |
| Site | Address | Phone Number |
| Crossroads Dental Group | 24231 Crenshaw Blvd Suite E, Torrance, CA 90505 | +1 310-326-3657 |
| Apollonia Dental | 4028 Long Beach Blvd #203, Long Beach, CA 90807 | +1 562-595-4123 |
Dentists that accept Humana near me in Chicago
Here are eight options of dentists that you can go to in case you need them. According to reviews, they accept Humana, but it is always good to ask in case they have changed their policies. On the plus side, some options are available 24 hours a day for dental emergencies – that's the best part!
| | | |
| --- | --- | --- |
| Site | Address | Phone Number |
| American Dental | 824 W Grand Ave, Chicago, IL 60642 | +1 708-222-9500 |
| Family Dental Care of Chicago | 4355 W Fullerton Ave, Chicago, IL 60639 | +1 773-250-1194 |
| Dental Group of Chicago Family & Emergency Dentistry | 1556 S Michigan Ave #110, Chicago, IL 60605 | +1 312-588-0043 |
| Family Dental Health Center/ AccuDent Associates, LLC | 811 S Western Ave Unit C1, Chicago, IL 60612 | +1 312-226-0210 |
| Chicago All Care Dental Group | 1918 S Blue Island Ave, Chicago, IL 60608 | +1 312-733-3343 |
| Division Dental Clinic | 2632 W Division St, Chicago, IL 60622 | +1 872-829-2940 |
| Annie Tsang, DDS (Augusta Dental Center) 24/7 | 3460 N Lincoln Ave, Chicago, IL 60657 | +1 773-549-2800 |
| Urban Smiles Dental | 1300 N Ashland Ave #123A, Chicago, IL 60622 | +1 773-819-7724 |
Dentists that accept Humana that we recommend in 2023
Finding a dentist that accepts a Humana program is easy since this insurer has its search tool and, if that wasn't enough, it has established a network of dentists in the 49 states where it offers its plans. So, if you're looking for one, it's probably just a few blocks from your home.
Dr. Denis Mustedanagic (Doctor of Dental Medicine) – Me Dental Spa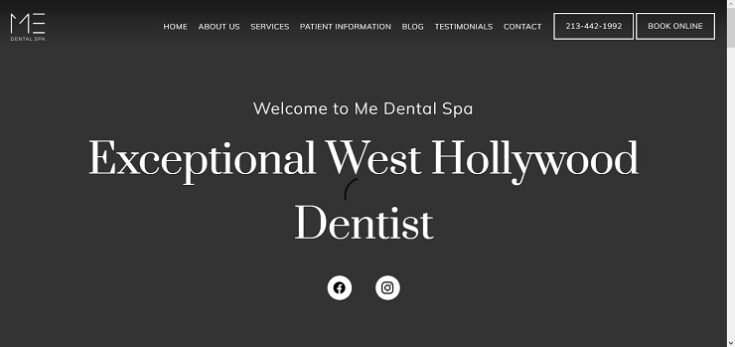 If you are in LA, Dr. Mustedanagic is an excellent option for those who are insured by Humana. He accepts Dental Preventive Value, Complete Dental, and PPO/Traditional Preferred plans. In addition, his office is located in one of West Hollywood's premier dental centers. Another plus for this specialist is that his consultations are available in four languages.
Dr. Thang Nguyen (Doctor of Dental Surgery) – Danielle Wehle DDS, INC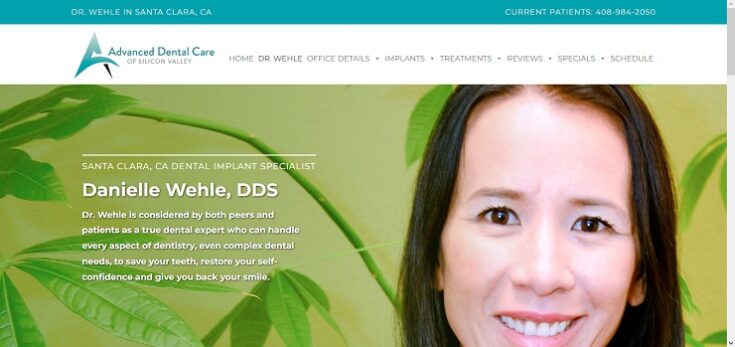 If you are a PPO and PPO/Traditional Preferred user, you can easily schedule an appointment with Dr. Nguyen. He can perform a variety of services, from a routine exam to a Smile makeover. Best of all, this dentist will also be able to see you at the Danielle Wehle DDS location on Scott Boulevard in Santa Clara.
Irina Stepansky (Doctor of Dental Medicine) – Modern Dentistry and Cosmetology Center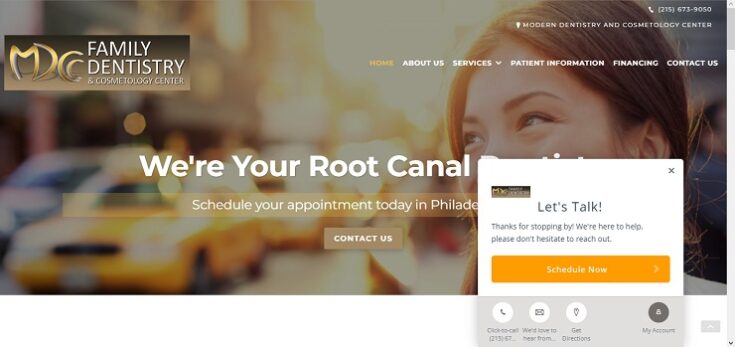 If you are looking for a general oral health specialist for you or your child in Philly, Irina Stepansky is a fantastic choice who accepts Humana programs. Furthermore, at her practice, if you are a state employee, police officer, or similar, you will receive a 15-20% discount on certain services.
Dr. Olivia Bustos (Doctor of Dental Surgery) – Cresta Bella Dental and Braces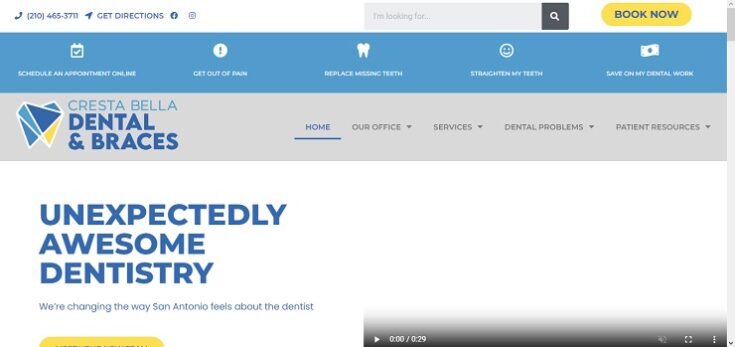 If you have a Humana PPO/Traditional Preferred plan, you can already make an appointment with Dr. Bustos.
In addition to having good references, she can perform extractions, check-ups, and general cleanings, although she is widely recognized for her pediatric dental health services. Her office is at Cresta Bella Dental and Braces and you can find out about her other services there.
Kianna Memaran (Doctor of Dental Medicine) – Norterra Dental Group and Orthodontics, LLP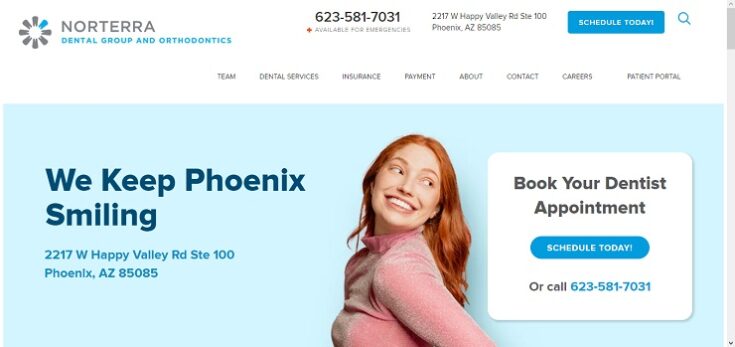 If you enjoy Federal Standard Advantage EPO coverage, a visit to Dr. Memaran is ideal. Her primary specialty is general dentistry, but other specialties that fit your dental insurance coverage are available at her practice. She sees patients of all ages as well as those with disabilities.
Dr. Lyle Petrutsas (Doctor of Dental Surgery) – Park Cities Family Dentistry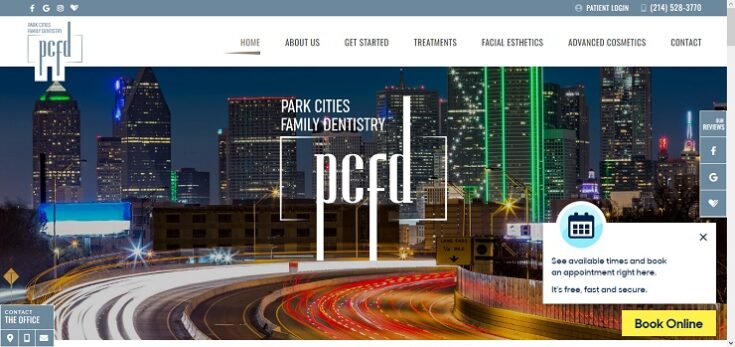 For those who enjoy any Humana dental health program in Dallas, Dr. Petrutsas is the perfect dentist. Whether the plan is a Dental Smart Choice, HD DHMO/Prepaid version, or One Dental, this specialist accepts more than 20 Humana plans.
In addition, he has three specialty areas, backed by his extensive background: Dental Pain Specialist, Dentist, and Cosmetic Dentist.
Dr. Mary Abdou (Doctor of Dental Surgery) – Memorial Park Dental Spa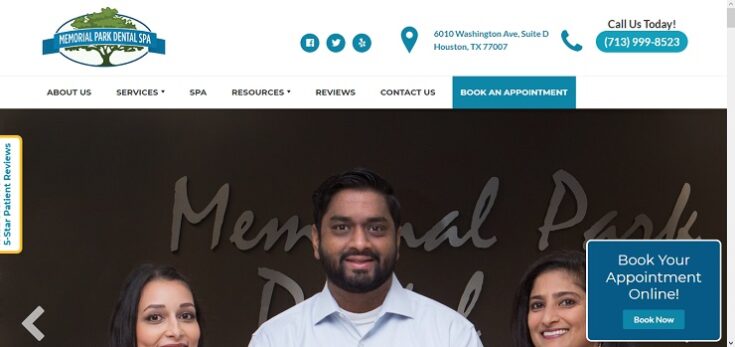 Memorial Park Dental Spa is a well-known dental center in Dallas, so you should go in and get a general checkup with Dr. Mary Abdou if you have a PPO/Traditional Preferred or a PPO plan. Whether it's a check-up or a general cleaning, Dr. Abdou will provide you with quality service in a friendly manner.
Dr. Kereshmeh (Kerry) Ahmadi (Doctor of Dental Medicine) – SmileStyle Dental Studio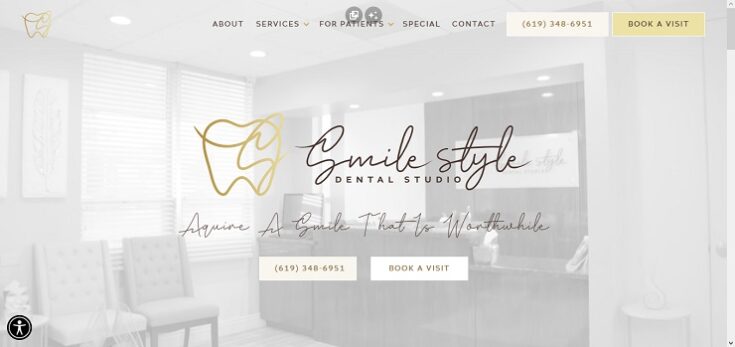 This Nevada-trained dentist is in San Digo to offer you solutions in the general dental area and also for any oral health emergency.
But if you need an extraction or have jaw pain, she will also find a solution for you. Worried that she won't accept your Humana program? Don't worry, she accepts patients from more than 10 Humana plans.
Dr. Bradford McLaughlin (Doctor of Dental Surgery) – Smile Lab Dentistry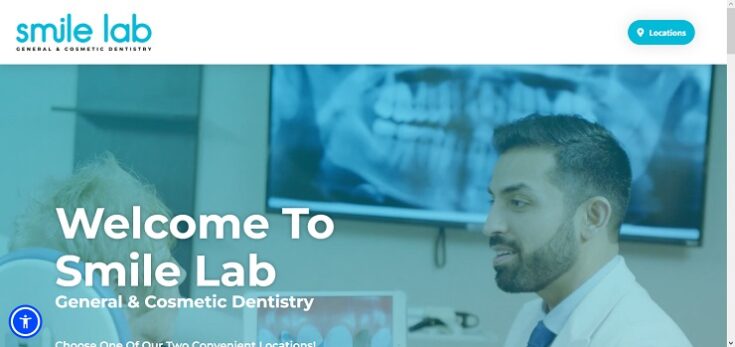 Whether you are in Soho or Union Square, at either Smile Lab Dentistry location, Dr. McLaughlin will be waiting for you to get that bridge, cleaning, or checkup you need. He also sees pediatric patients and any adults covered by Humana plans such as Complete Dental or HD AdvantagePlus, as well as eight others.
📍 Address: 632 Broadway Suite D Soho, New York, NY 10012
✆ Phone Number: 646-971-1862
🌐 Website: https://smilelabny.com/
Dr. Kristina Djukic (Doctor of Dental Surgery) – SE Chicago Dentistry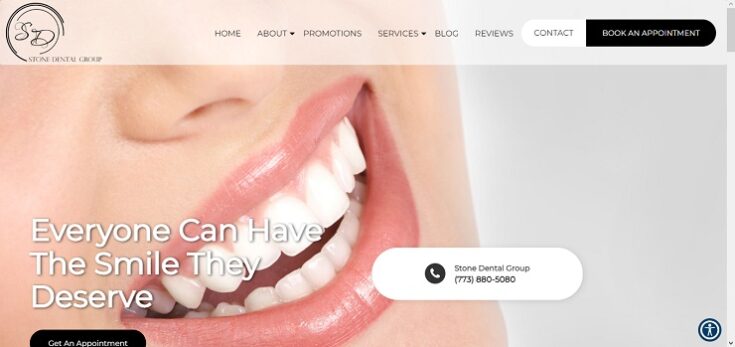 Need to get your monthly dental exam? Your gums won't stop bleeding? By scheduling an appointment with Dr. Djkic you will be taking an important step toward improving your oral health.
However, she only accepts Humana's PPO and PPO/Traditional Preferred programs, so check what type of plan you have before you schedule.
How many dentists that accept Humana are there in the United States?
Humana has a Search tool that allows you to check which of the network's accredited dentists are near your city of residence. However, it does not provide an exact number of dentists nationwide, as some profiles are repeated in this tool.
Taking this information into consideration, renowned magazines such as Forbes and Money list it as the insurer with the largest network of oral health specialists in the USA, accrediting approximately 335,000 dentists. This is certified by Internal Dentist Provider Location data published in October 2021.
So if you were worried about not getting an oral health specialist that accepts Human, you can relax. What you do need to look into is what services they offer and what type of program they accept.
What does my Humana dental plan cover?
Humana offers a wide variety of programs, but the most common is Dental PPO, which covers many more types of insurance. However, the type of coverage you have will depend on the state where you reside, as well as whether it is family or individual.
Some of the most economical dental plans that this insurer has are Loyalty Plus ($28 per month) and Preventive Value ($18 per month). The first one allows you to choose among more than 335,000 specialists integrated into the Humana network from the same day you sign up.
The second is more for preventive exams. Other plans you can sign up for include the Bright Plus Dental plan, Dental Value plan, and Complete Dental plan.
Humana dental providers plan benefits
Being a Humana customer is an excellent solution for your health and your finances, as it offers a significant number of complementary and supplementary plans that will help you prevent any problem related to your health or cover any emergency. So here I highlight the most important benefits of contracting with this insurer:
It offers plans in 49 states in the country
It has a certified network of more than 335,000 dentists
The plans are one-day coverage, so you won't have to wait
There are family plans for more than three members
Some programs have no enrollment fees
Some plans have no minimum number of years
The programs reward your loyalty
Is Humana a good dental insurance company?
If it's not the best, it's close to being one, as the extensive nationwide network of dentists positions the company as one of the top.
Likewise, more than 25 dental plans they cover a wide variety of dental services ranging from general check-ups, braces placement and removal, and maxillofacial operations.
Likewise, this insurer has positioned itself high not only for the quality of its services and its wide network of dentists but also for offering its clients lifetime coverage that will reward them with discounts according to the time of loyalty.
In addition, from the same day you contract any of its multiple plans you will be able to enjoy it without having to wait a few days, and, in some cases, there are no extra fees.