There are many advantages because car owners choose USAA over Geico. Both have different features that make them one of the best in their field. In the case of the United Services Automobile Association, it is focused on a specific group of people, such as military personnel and veterans.
Although they are entirely different insurers, both are distinguished by offering low rates for motorists. In this sense, with USAA, you can save up to $725 per year, according to information from specialized websites, while with GEICO, drivers can save at least $500 annually.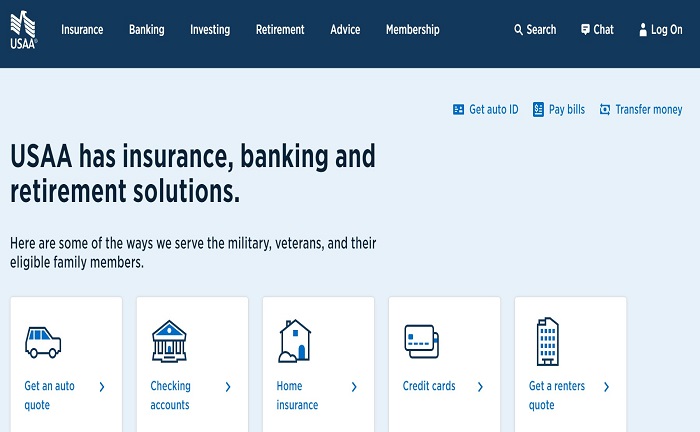 Also, this American financial services group offers much cheaper auto insurance coverage than the average insurance company. However, Geico may be much better if you prefer a simple mobile experience and a wide variety of discounts. However, if you're in the military, you won't find lower prices than those offered by USAA.
Aside from the affordable prices, USAA is a better option than Geico because it has a car calculator that allows you to calculate your loan payments. It is an interactive and easy-to-use tool that will prevent you from defaulting and keep you informed at all times of the money you owe, down payment, etc.
While these aspects will make you decide to access USAA car insurance, you should also keep in mind that most of the benefits are for military members. Geico will be a better option if you are outside the military.
USAA celebrates K-9 Veterans Day! With 1,600 dogs deployed on active duty, these highly skilled warriors fearlessly save lives by detecting incoming artillery, locating the wounded, sniffing out explosives and even boosting morale. #K9VeteransDay #ThankYouForYourService pic.twitter.com/E8JStkIMDl

— USAA (@USAA) March 13, 2023
The third reason it is better to choose USAA over Geico is that its members get quality service. Also, this insurance company, founded in 1922, has competitive products designed to meet the specific needs of the military community.
USAA is not just auto insurance
The United Services Automobile Association also has other options, such as student loan refinancing, retirement accounts, additional insurance, and a debit card. Let's face it; it's not just a company focused on insurance, finance, and banking.
For example, USAA has insurance for home, theft, and financial loss, among others. But as for the car insurance of this company, ranked No. 96th in the 2020 Fortune 500, you will benefit from its customer care center if you manage to become a member. It has roadside assistance and handles different types of insurance, such as liability, comprehensive, and collision. It is available 24/7.
So, is USAA better than Geico?
Yes, but it also depends on some issues. For example, Geico offers betters optional discounts than USAA. Both insurers provide similar benefits, especially in terms of low prices, but Geico is the better option if you are an ordinary citizen.
USAA is designed for military personnel. Therefore, Geico has many more customers. Of course, if you have a family member in the military and you get access to the valuable benefits of USAA, for all these reasons, it will be much more convenient for you.