Bill Gates began his career as a young 20-year-old when, in 1975, he decided to create Microsoft with his late friend, Paul Allen. What started as an idea led him to become one of the most influential people in technology. The money he has made will have an extraordinary heir by the time he leaves the earthly plane.
The 67-year-old businessman made public his announcement and decision, which surprised everyone, as it was thought that he would leave all his fortune to his children and grandchildren. However, this is not the case; much of it will go to his foundation, created with Melinda Gates.
Bill Gates assured that he would leave his children a certain amount. That is due to the global acceptance of his work as CEO of Microsoft. Still, he will divide his inheritance and give a large part to his foundation to help fight global poverty and preventable diseases, improve education, and fight for gender equality.
"Several huge global setbacks over the past few years have discouraged many people and wondered whether the world is destined to keep worsening."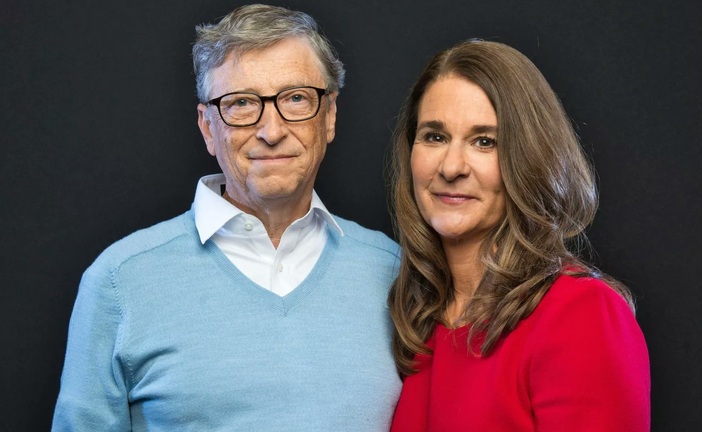 Bill Gates confirmed on his Twitter account that they have invested in the foundation 6 billion dollars per year in the last 2 years. He assures that he intends that, from now on, 9 billion dollars can be allocated every year until 2026.
Doing the math, it would take more than $41 billion to be raised between 2022 and 2026, so he will donate a sum of $20 billion to the foundation.
"To help make this spending increase possible, I am transferring $20 billion to the foundation's endowment this month".
I have an obligation to return my resources to society in ways that have the greatest impact for reducing suffering and improving lives. And I hope others in positions of great wealth and privilege will step up in this moment too.

— Bill Gates (@BillGates) July 13, 2022
The software developer confessed that he feels indebted to society and will do everything possible to help those who need it most to improve people's lives by reducing suffering. He hopes that other wealthy celebrities or citizens can help and have gestures of solidarity with those who need it most.
Although he is in perfect health, Bill Gates donated 20% of his fortune to his foundation, which means around 22 billion dollars. On the other hand, the American investor stated that he plans to donate all his wealth to the Bill and Melinda Gates Foundation, "leaving aside what he spends for his family".
Regarding his descendants, he confessed that he would leave $10 million to each of his children: Phoebe, Jennifer, and Rory, born from his relationship with Melinda, with whom he ended his marriage in 2021.
As of 2023, the Microsoft co-founder's fortune is estimated at $114 billion, ranking #6 on the list of the wealthiest man in the world, behind Warren Buffett (Berkshire Hathaway), Larry Ellison (Oracle), Jeff Bezos (Amazon), Elon Musk (Twitter), and Bernard Arnault (Louis Vuitton).