Nutritionists help guide people to maintain a healthy diet, correcting their bad habits and improving them to have a healthier life. Food is an essential part of human beings, and a bad diet could lead to health problems, such as obesity, high cholesterol, high blood pressure, etc.
Food is like a drug; some people suffer from this addiction and become bedridden due to bad eating habits. It is often accompanied by a lack of physical activity, leaving them immobile due to being overweight, the most significant disease that harms Americans.
What does a nutritionist do?
As we mentioned earlier, a nutritionist is a professional who is in charge of accommodating people's diets so that they can have a healthier and healthier life and, in addition, helps prevent diseases.
In turn, having a good diet is the basis of the human body, just as if we were a car and food were our fuel. Two terms often need clarification. On the one hand, Registered Dietitians (RD) are professionals who have studied at the Academy of Nutrition and Dietetics (AND), a nationally recognized university degree.
On the other hand, nutritionists are under the supervision of each particular state. The nutritionist must have several tools to help people change their eating habits.
Nutrition professionals help patients maintain a diet based on the foods that each body needs thanks to their knowledge of analysis and organization, and, of course, communication. It is necessary to be tactful when talking about a person's weight since it could affect them psychologically for not complying with the stereotypes imposed by society. Thanks to nutritionists, many people can take that step they have put off for years.
How to become a nutritionist?
To become a nutritionist, you must first study the university's career since a university degree is required when getting a job. By presenting this certificate, more doors will open, and opportunities will be more significant. It is indispensable to have this degree to get a job as a nutritionist.
We can distinguish five steps to becoming a nutritionist, which takes time, but the reward will be worth it.
1. Earn your nutritionist or related degree
Bachelor's Degree in Nutrition
To become a nutritionist, you need a degree in health science or a related field, such as food science, chemistry, dietetics, biochemistry, or nutrition. The time it takes to complete the degree can vary greatly, not only because of the amount of study and how the individual conducts their studies. It also depends on other factors, such as the difference between states.
College degrees vary from state to state, and nutrition is one of them. However, there are different ways to obtain a nutritionist certificate, such as a bachelor's degree, which will last longer than a course that lasts only a few months. Whatever the form of study, it is very likely that the student will be required to do an internship or master's degree to further their knowledge.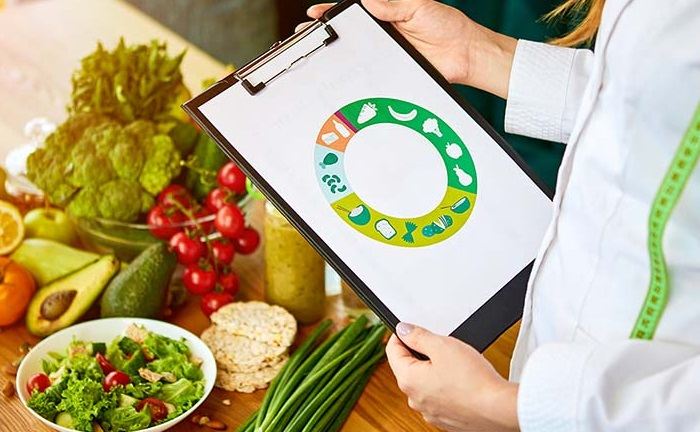 2. Obtain an additional certification (optional)
The degree you apply for to become a dietitian may include different additional measures to assess knowledge and does so through further certifications.
Registered Dietitian (RD): Registered dietitians are the ones who will get the most job opportunities. With this Registered Dietitian credential from the Commission on Dietetic Registration, the professional can work in many companies and health centers, such as public or private hospitals, clinics or doctor's offices, government agencies, or school education.
Master's Degree: To further your education, you may pursue a master's or doctoral degree, which will grant you a credential that will allow you to become a Certified Nutrition Specialist after passing 1,200 hours of experience in this field. Although this is optional, all learning adds up, and a Master's Degree in Nutrition will significantly help facilitate access to a job.
It is proof that you have worked hard and have worked on your skills to improve constantly. It can usually take 2 or 3 years of a master's degree, where you will review topics such as molecular biology, statistics, medical nutrition, nutritional therapy, public health, etc. Thanks to these master's degrees, students can choose a specialization within the large universe of nutrition.
Certified Clinical Nutritionist (CCN): To work in public places, such as clinics or hospitals, a master's or bachelor's degree in Clinical Nutrition will be required. If you meet this requirement, you must pass a Clinical Nutrition Certification Board test.
Registered Dietitian Nutritionist (RDN): Those who obtain this credential from the Commission on Dietetic Registration may work in schools, public and private health care, hospitals, nursing homes, offices, gyms, etc.
Nutrition and Dietetic Technician, Registered (NDTR): This Certification from the Board of Dietetic Registration means obtaining a degree from the board of dietitians will allow graduates to enter the workforce with knowledge of pediatric nutrition, oncology, and its care, gerontology, obesity, weight checks, and healthy eating for athletes.
Others: qualifications will allow you to work as a nutritionist in different environments and sectors, depending on the type of certification, such as Certified Nutrition Specialist (CNS) or Registered Dietetic Technician (DTR).
3. Gain experience
Almost all health-related careers require students to complete an internship before they begin to practice as a professional. Students can perform different activities to gain experience and start working.
These are internships given during the university career or afterward through a specialized course where students practice everything they have learned about nutrition. Students can do this fieldwork in different pieces of training to get better jobs and improve their specialization.
Working from home is a modality that is here to stay. Many freelancers can work from the comfort of their homes and, in this case, offer nutritional counseling services through networks or the internet. Thus, the student or graduate can work with people who want to modify their lifestyle and diet.
Another good option is to work as a volunteer in a non-governmental, non-profit organization. Although you will not receive any money, you will gain more experience, and it will help you in your future professional career.
University student groups
Student groups or clubs are a great way to get in touch with people who may need your services while you are in college. In addition, you will be able to listen to expert opinions and gain knowledge from people who already have experience in the field, such as professional guests who give talks to share their experiences.
Nutritionist or dietician organizations
Knowledge is worth more than money, which is why we recommend that, although you will not be paid, you get involved with an organization linked to the field of nutrition. This way, you will be able to help people as a national public health volunteer and, of course, gain the experience that is so sought after when you are looking for a job.
4. Maintain your certification
Once you have become a registered dietitian and have your certification, you must continue each year to meet a series of requirements requested from time to time to maintain your certification. For example:
Every 2 years, Certified Clinical Nutritionists must complete 40 hours of continuing education and courses.
Every 5 years, recertification approval is requested for continued employment.
In the first 5 years as a practitioner, the Registered Dietitian has to implement tools to demonstrate that their meal plans are healthy and patient-friendly.
In addition, RDs are required to complete an evaluation throughout that time of practice (5 years).
References