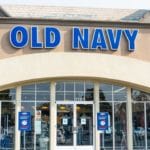 How to Apply for an Old Navy Job?
Being the clothing retailer and subsidiary of Gap in the US, Old Navy attracts thousands of job seekers. This clothing retailer chain operates thousands of stores throughout the United States. You can find clothing for women, men, and children under one roof.
There is only one way to apply for the Old Navy, and that is for applicants to apply online. Applicants can visit the official website of Old Navy and login into the account. There are several steps, so candidates should allow ample time to complete the job application. It is essential to gather all the information beforehand to save time.
After submission, call and speak with the hiring manager, as the average application review process can take up to 2 weeks.
Applicants Requirements
There are many benefits Old Navy offers to their workers, like health care coverage (dental, vision, and medical insurance), vacation time and paid time off, maternity and paternity leave, and most importantly, retirement plans.
That's why many people apply for a job at Old Navy that makes it competitive to get a position in this company. But the Old Navy seeks workers who meet their specific job requirements.
Applicants have to be polite and show interest in working for Old Navy when giving their interviews.

Experience is not essential for entry-level positions.

The candidate must have good communication skills.

Applicants must know how to deal with the purchaser so that they have a good shopping experience.

You have to be friendly, well-informed, and helpful if they want a position at Old Navy.

Must have a good team spirit.

You have to keep the stores clean and organized for entry-level jobs.

Prior retail knowledge is a plus point.
How Old Do You Have to Work at Old Navy?
The maximum age to work at Old Navy is 16-year-old. You can find decent jobs here like brand associate, key holder, cashier, manager, stock associate.
How to make an Online Application?
First, go to the job opportunities site and open the main career page of Old Navy.
Search for the job opening by filling out your location information in the search bar.
Now, select the job opening you want to apply for and press the "Apply" button.
Make sure to review the job explanation given on the application and click the allow button to continue and load the online application.
Read out the summary of the position and click the "Apply to job" button given at the bottom of the page.
To continue the submission filling process, the applicant has to create an online account. Enter your required information such as password, email address, and security questions to create an account.
When your online account is created, you will move to the next step. For this, click the "Next" button.
Agree to their privacy agreement and accept the FCRA Disclosure.
If you want to put your information in, click the continue button.
Enter your contact information such as first and last name, mobile number, city, street, state, SSN, DOB, your desired salary, and availability.  
Complete all the sections of the application like experience, related documents, and assessment.
After completing,  submit the online application form.