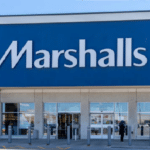 Marshalls
How to Apply?
Marshalls is one of the leading off-price departmental store chains in the USA. This store is famous for selling designer merchandise at much lower rates. Marshalls is owned by the TJX Companies as well as the T.J. Maxx chain.
This chain store has more than a thousand locations across the United States. That's the reason most people are interested in working for Marshalls.  
Marshall's career is a good fit for you if you love fashion, home goods, decoration pieces, etc. They offer various positions like retail sales associate, merchandise coordinator, backroom coordinator, customer experience coordinator, human resource assistant, and store managers. 
You can go to their official website and check whether there are openings available or not. If there are some openings for the positions you desire, go for them. Applying online is recommended because it speeds up the application submission process.
However, in this post, we will also explain how to fill the application in PDF format, so you can print and submit it in the Marshalls store where you want to work.
Job Requirements
Securing a job at Marshall's is not easy. You have to fulfill their job requirements that are as follows:
Have good managing skills so that you can make sure everything is running smoothly.

Know how to make merchandise presentations, update markdowns, and process orders. 

Must have good communication skills that are very important when you deal in the customer satisfaction department. 

It is good to have a good fashion sense and knowledge about home goods. 

Skills and abilities like coordinating, communicating, and organizing is a must.

Know how to manage things on track and follow the rules.

A strong mind and ability to handle emergencies. 

For advanced positions, experience and college education is a plus point.

You must have the skill to do multiple tasks at a time. 

Good character is palpable. 

It is essential to follow your job timing and always be punctual. 

You have to be perfect for the district manager opening in solving operational, merchandising, and management issues. 
How Old Do You Have to Be to Work at Marshalls?
Marshall's hiring age is 16. If you're at least sixteen and want to get a job at Marshalls, you can apply for entry-level openings like seasonal sales associate, customer experience coordinator, retail sales associates. 
For all retail sales positions, the minimum age to work at Marshall's is sixteen. The hiring managers at Marshall's prefer students for entry-level positions because these positions offer flexible part-time hours. 
If you want to get a management position, the age requirement is 18 or more. 
How to Fill Out Application at Marshall's?
You can find Marshall's application in PDF format online. Here are steps you have to follow while filling out the application:
Download the PDF application file.

You can fill the form digitally or after printing it out.

Enter the personal information accurately, such as full name, contact information, residential address, working experience, and who referred you.

Mention if you ever applied for or worked for Marshalls.

Answer the question about your age and U.S. citizenship.

Mention your desired employment, apply for the job you are applying for. Fill out the date you are available to begin your

career

, enter the information about the hours per week you are available for work or your hourly availability. 

Fill out your past working experience.

Mention your character certificate.

Enter your education history, skills, and qualifications. It is recommended to mention the relevant skills for applying for an opening. 

If you have any professional references, you must enter them. 

After filling out the application, sign the form.