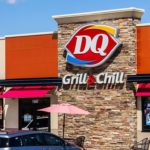 Dairy Queen
How to Apply for Dairy Queen?
Dairy Queen is an international fast food restaurant chain that maintains over 5,700 locations worldwide. Every year, this brand opens a new store due to an increase in franchise demand. 
If you are interested in the food and restaurant business, Dairy Queen is the best place for you to get jobs like cashier, crew manager, cook, cake decorator, and manager. 
Applying online is the best option if you are going for Dairy Queen. You have to complete an online application form for the specific opening you are interested in. When you are applying, keep in mind to read the form cautiously and enter your data precisely. While applying, you have to make an account and log in to the Dairy Queen official website.
However, you can also print the Job Application Form and submit it in one of the stores.
Job Requirements 
Dairy Queen gives jobs to applicants with less experience if they tailored their hiring forms to show that they are enthusiastic and motivated personalities.
Here are some of the basic requirements you have to meet to work at Dairy Queen.
You have to be friendly and caring and have a purpose of feeding the human spirit. 

You must be at least 16-year-old. 

You have to show good performance during the interview so that the hiring manager can recognize your strengths. 

You have to show that you are excited and motivated to start your job at Dairy Queen. 

Have an ability to control stressful situations like order delays, customer bad behavior where you need to calm yourself and your surroundings. 

It is important to have good communication skills to communicate with the customers and suggest to them some good food. 

Your job application shows that you are a motivated personality.

Punctuality is the key factor if you want to secure your job at Dairy Queen. 

You have to be active and can work in a team environment. 

You must know how to operate a cash register, drive-thru area, cooking food, and basic information on the menu.
How Old Do You Have to Be to Work at Dairy Queen?
Dairy Queen is the biggest and widespread food chain store in the US. Most young people target Dairy Queen while hunting for their first workplace. 
Those who desire to get the position at Dairy Queen store must meet their minimum age to work at company criteria.  For entry-level jobs, you have to be at least 16-year-old and above to qualify for the position.  
How to Fill Out Dairy Queen Application in PDF Format?
Although you can apply online (just click on the button 'APPLY ONLINE' at the beginning of this post, and follow the prompts), you can also download the PDF form and submit it in a store.
Follow these steps to fill it out:
First, enter your personal information like name, age, address, and mobile number.

Then mention your desired opening and when you are available to start working. 

Make sure to fill out your education history like high school, college, and other types of special certifications.

Enter your employment record by including the address, name, and contact detail of the previous employer. 

It is important to be honest about your background information. If you have any kind of work experience, make sure to enter it and when you have done it. 

After completing your Dairy Queen job application, submit it.