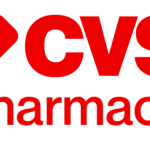 CVS Pharmacy
Being the most extensive pharmacy retailer in the US, CVS attracts thousands of job seekers. This pharmacy retail chain sells both over-the-counter prescription drugs.  You can also get a wide variety of products like greeting cards, different merchandise, and cosmetics. 
There are two ways to apply for CVS; you can apply online or in person, however, there is no printable form to fill out. Applying online is the best option.
You can visit their official website and login into the account. After submission, call and speak with the managers. Make sure to check regularly with the hiring manager that shows them you are interested.
Job Requirements for CVS Job
One of the first pharmacies initiated to promote health and well-being over tobacco and become famous for it. CVS offers different benefits to their employees like dental, healthcare, health screening, immunizations, and vision coverage. 
That's why many people apply for a job at CVS that makes it competitive to get a position in this pharmacy. But CVS seeks employees who meet their specific job requirements. 
You have to be polite and show interest in working for CVS when you are giving your interview. 

Experience is not necessary for entry-level positions. 

You must have good communication skills.

You must know how to deal with the customer so that they have a good shopping experience. 

Applicants have to be friendly, knowledgeable, and helpful if they want a position at CVS.

Have a good team spirit. 

For entry-level positions, you have to keep the stores clean and organized. 

Previous retail experience is a plus point.

You have to be educated for the advanced level because positions like an assistant manager and shift manager come with more responsibilities. 

A high school diploma or GEDs is necessary.

Having a driving license is a good thing that has a positive effect on your resume. 
How old do you have to be to work at CVS?
The minimum age to work at CVS is 16, in the store area; to work in the pharmacy area you must be at least 18.
How to Apply online?
Step 1:
First, open the main career page of CVS Pharmacy. 
Step 2:
Browse for the job opening by filling out the requirements shown on the main page: title, category, location. 
Step 3:
When you click on 'Search', you will see the job openings and their locations. Now, select the position you want to apply for and continue to the next step. 
Step 4:
Make sure to review the job description and press the 'Apply' button to continue.
Step 5:
To continue the application filling process, you have to create an online account. For this purpose, enter your required information like password, email address, and security questions. 
Step 6:
When your online profile is created, you will move to the next step. For this, click the "Next" button. 
Step 7:
Choose the "YES or NO" option for whether you are a current CVS employer. 
Step 8:
After filling, upload your CV and press the "Next" button. 
Step 9: 
Enter your contact information such as name, mobile number, etc.
Step 10:
Mention your work histories like organization name and other required details. 
Step 11:
Enter your educational background.
Step 12:
Choose whether you are a military veteran or not.
Step 13: 
Mention if you are disabled.
Step 14:
Enter your gender details and ethnicity.
Step 15:
Specify your desired schedule.
Step 16:
And at last, submit the online application.